Craig Sanderson: Procurement practice has improved but we can't rest on our laurels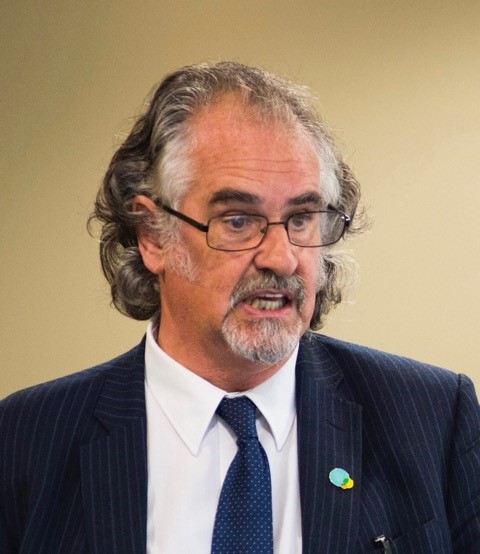 Craig Sanderson continues the recent discussion on procurement with a warning against a return to the dark days of 'suicide bidding'.
There has been much ado about procurement recently with:
The Scottish Government's Procurement Reform (Scotland) Act 2014 - Post-legislative scrutiny last year
Black's Blog and Scottish Housing News podcast in April
the launch of a Scottish Government survey last month
a thought-provoking (if not scary) article a fortnight ago in SHN by Ross Barty, How to Cope with Market Volatility.
All very well, but these all focus only on procurement in the construction industry.
And that could mean that wider concerns are not addressed.
Don't forget that procurement is merely a process (carried out by officials) that helps deliver a commissioning strategy (set out by politicians - ministers or councillors).
Beware the tail wagging the dog.
So, when a councillor tells a gathering of potential developers of The Commonwealth Games Village that they needn't bother submitting a bid that doesn't involve City Building, then that is a commissioning issue, not a procurement one.
And when South Lanarkshire Council conducts a 'reverse e-auction' of its care services, that too is commissioning (likened at the time by Annie Gunner-Logan – of CCPS and Playing Politics fame - to a 'cattle market' whereby older and vulnerable people were herded into a ring and sold off to the highest (sorry, lowest) bidder).
Come off it, I hear you cry, all that was years ago when an obsession with price ruled.
Wouldn't happen now.
Really?
Granted, legislation and regulation have improved best policy and practice, including progressively shifting the 'weighting' of care and support tenders to 30% price: 70% quality.
But now with rampant inflation, continuing austerity policies and savage cuts in councils' budgets, commissioning bodies may return us to those dark days of 'suicide bidding', fixation on price alone and shareholders' and taxpayers' interests taking precedence over those of service users.
Any such trend must be vigorously resisted.
Craig Sanderson is a member of the Edinburgh Poverty Commission member and former Link Group chief executive