Cube brings new affordable homes to Dumbarton
A new development of 46 affordable homes in Dumbarton is giving families a whole new view of life.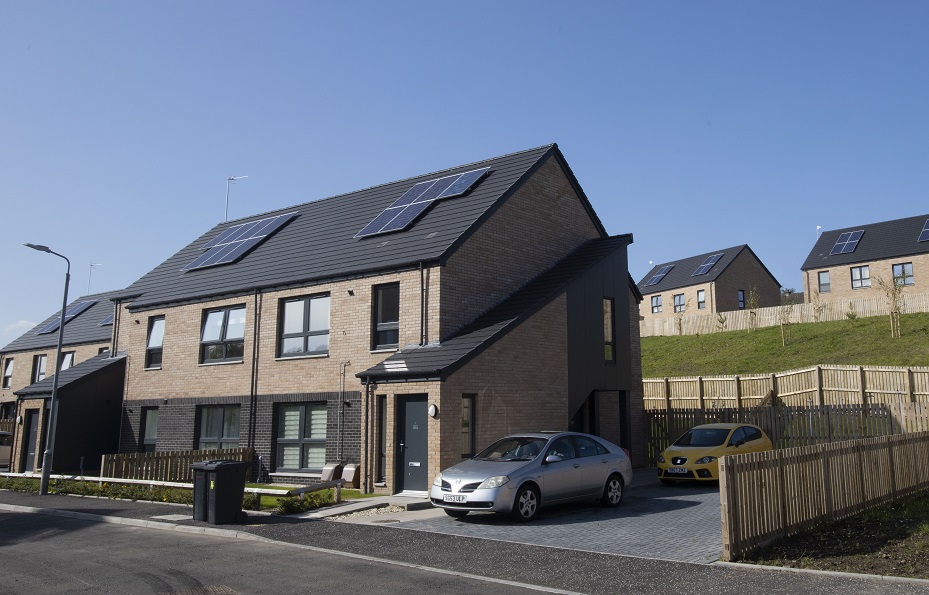 Cube Housing Association has built the houses and flats, all for social rent, on the site of old tenements in Talisman Avenue in the town's Westcliff.
The new energy-efficient homes are a mixture of cottage flats, two-bedroom flats and three and four-bedroom semi-detached houses.
The development, delivered by CCG (Scotland) Ltd, is part of the wider regeneration of Dumbarton and was part-funded by a £3.67 million grant from the Scottish Government.
Cube chair Peter Kelly said: "It's great to see these fantastic new affordable homes completed. Tenants like Michael are delighted with the location, size and design of the homes.
"The homes will increase the supply of much-needed affordable housing in the area and make a huge difference to the community and the lives of the people living here."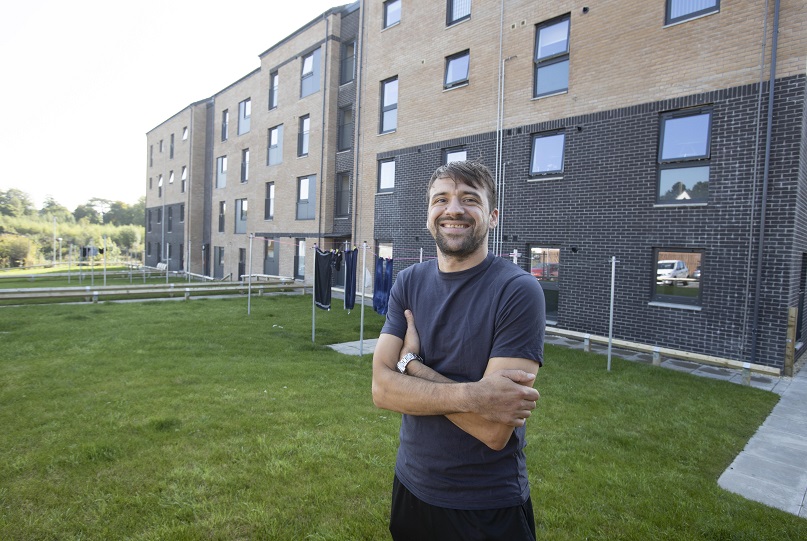 Cube, as part of Wheatley Group, has so far built 271 homes for social rent in West Dunbartonshire as part of its strategic partnership with West Dunbartonshire Council. Another 80 Cube homes are taking shape on the site of the former John Brown Shipyard in Clydebank as part of the Queens Quay development.
Diane Docherty, convener of housing and communities at West Dunbartonshire Council, said: "I'm so pleased to see the council's partnership approach with Cube/Wheatley delivering in such a meaningful way for our residents in Dumbarton. Ensuring there is a good supply of high quality, affordable housing in our communities is our key priority and I wish all the new tenants the best of luck in their new homes."
David Wylie, managing director of CCG, said: "When you consider the homes that stood here previously, there is a significant uplift in the energy performance of this development thanks to the use of 'offsite' modern methods of construction. With a reduction in heat loss, tenants will see their energy demand lower which will generate long-term savings on their fuel bills and help tackle fuel poverty.
"The legacy of regeneration at Westcliff extends further still with the creation of six jobs, six work placements and four trade apprenticeships as a result of its construction which is a fantastic achievement for everyone involved."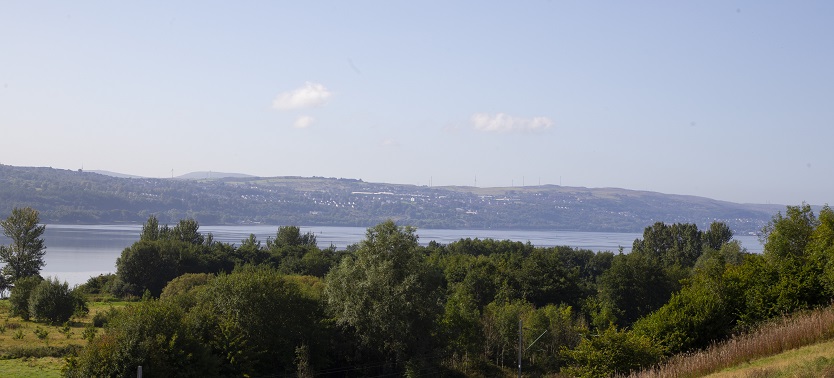 Michael Wright, who moved into his new home there in the summer, said he loves being able to see the River Clyde from his window.
He said: "The best thing about my new home is the view. It is like a different world to where I was before. It was a bit of a concrete jungle, but here I can see the river and there are lots of trees. It is beautiful and really calming – especially during these uncertain times.
"I love being able to walk to the park and Balloch is just a five minute drive away."
Michael, who used to work as a chef, is also enjoying cooking in his brand new kitchen and having his two sons Conor and Freddie over to stay with him.
He said: "I was in a one bedroom flat before, so when the boys came, I slept on the sofa. Here they have their own room, which is brilliant.
"I can't work at the moment because of my health, but I am enjoying practising cooking in the new kitchen.
"The flat is really warm and cosy too – I've not had my heating on once and the neighbours seem great."