Dandara Living launches consultation into Glasgow City Wharf development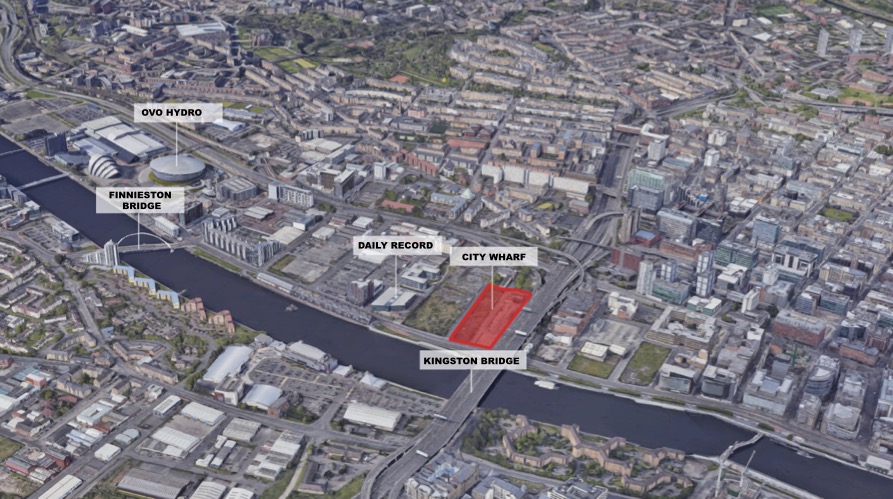 Dandara Living is to host a virtual public consultation event for its proposed City Wharf development at Anderston Quay in Glasgow.
Situated next to the Kingston Bridge, the company's vision is to regenerate the derelict area and transform the riverside site into an attractive mixed-use development. Its plans feature a collection of circa 670 high quality, energy-efficient apartments for rent, with associated amenities located on the ground and first floors which will include a large gym, a pet hub, residents lounge, and co-working spaces with views onto the River Clyde.
Designed by Manson, the development will be within a pedestrian-friendly landscaped setting with striking outdoor spaces for residents and the local community to enjoy.
Members of the public are invited to view the proposed plans from Wednesday 15th June on the project website with the opportunity to provide feedback up until Friday 8 July. On the 16th, the team will use the website to host a live chat consultation event where interested parties can log on at any time between 3pm and 6pm and chat to a member of the team.
Anyone unable to access the website can contact the team by phone on 0800 987 5990 or email at info@citywharfglasgow.com.
Rachel Allwood from Dandara Living, said: "Our design proposals embrace Glasgow City Council's ambitions to increase city living, as well as reflect the calibre and character expected on such a prominent location and greatly enhance the ongoing redevelopment of the River Clyde.
"The site has been derelict for many years, and we are keen to create a development that will proudly help to regenerate this prominent waterfront site."
Dandara originally secured planning permission for the site in 2018 and a fresh application is being made to reflect a number of improvements, such as increased apartment sizes, and new features including a bike hub and the pet hub.
The outdoor public space has also been reconfigured to activate routes from the City Centre and Anderston Train Station towards the riverfront. The updated plans also incorporate the latest technical standards specifically in relation to fire and energy performance.