Demand for energy advice soars to five times pre-pandemic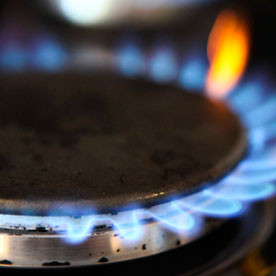 Citizens Advice Scotland (CAS) has issued a warning about increasing demand for energy advice as new figures from across the CAB network shows the impact of the autumn price cap increase.
In December 2021, CAB advice given in relation to utilities, the majority of which relates to energy, increased by 17% compared to November.
The online advice page 'grants and benefits to help you pay your energy bills' saw an 87% increase in December 2021, and was five times higher than the pre-pandemic figure.
These figures follow a then record price cap rise of around £140 in October 2021. CAS is releasing the data following the announcement that bills are set to soar by almost £700 in April.
Last week CAS revealed data showing a link between demand for food bank advice and energy advice, with 30 per cent of clients seeking food bank advice also seeking help on energy issues.
Analysis of polling commissioned by the charity suggest almost half a million people in Scotland are cutting back on food spending to deal with unaffordable energy bills.
Kate Morrison, CAS Fair Markets spokesperson, said: "The record price cap increase is a hammer blow for consumers, as the cost of living crisis squeezes household budgets to breaking point.
"Data from across the Citizens Advice network shows the impact of the previous price cap hike in autumn 2021, and we see a big increase in demand for energy related advice. In the case of our online advice pages in December demand was five times higher the pre pandemic figure.
"The rising cost of living isn't just energy bills – its prices in the shops too. When this collides with flat or falling incomes from benefits and wages people are faced with this nightmare choice between heating their homes and feeding their families.
"Since December the Citizens Advice network has been running the Big Energy Saving Winter campaign encouraging people to get advice to deal with soaring bills. Switching isn't really an option – what matters is getting more money in people's pockets in the first place. CABs can help, with an average gain for people who see a financial result from energy advice being around £272."