DGHP achieves national letting agent qualification
Dumfries and Galloway Housing Partnership (DGHP) has been awarded a nationally recognised letting qualification.
Irene Callander, DGHP's property officer – Novantie – achieved the qualification, which is a key part of the Letting Agent Code of Practice.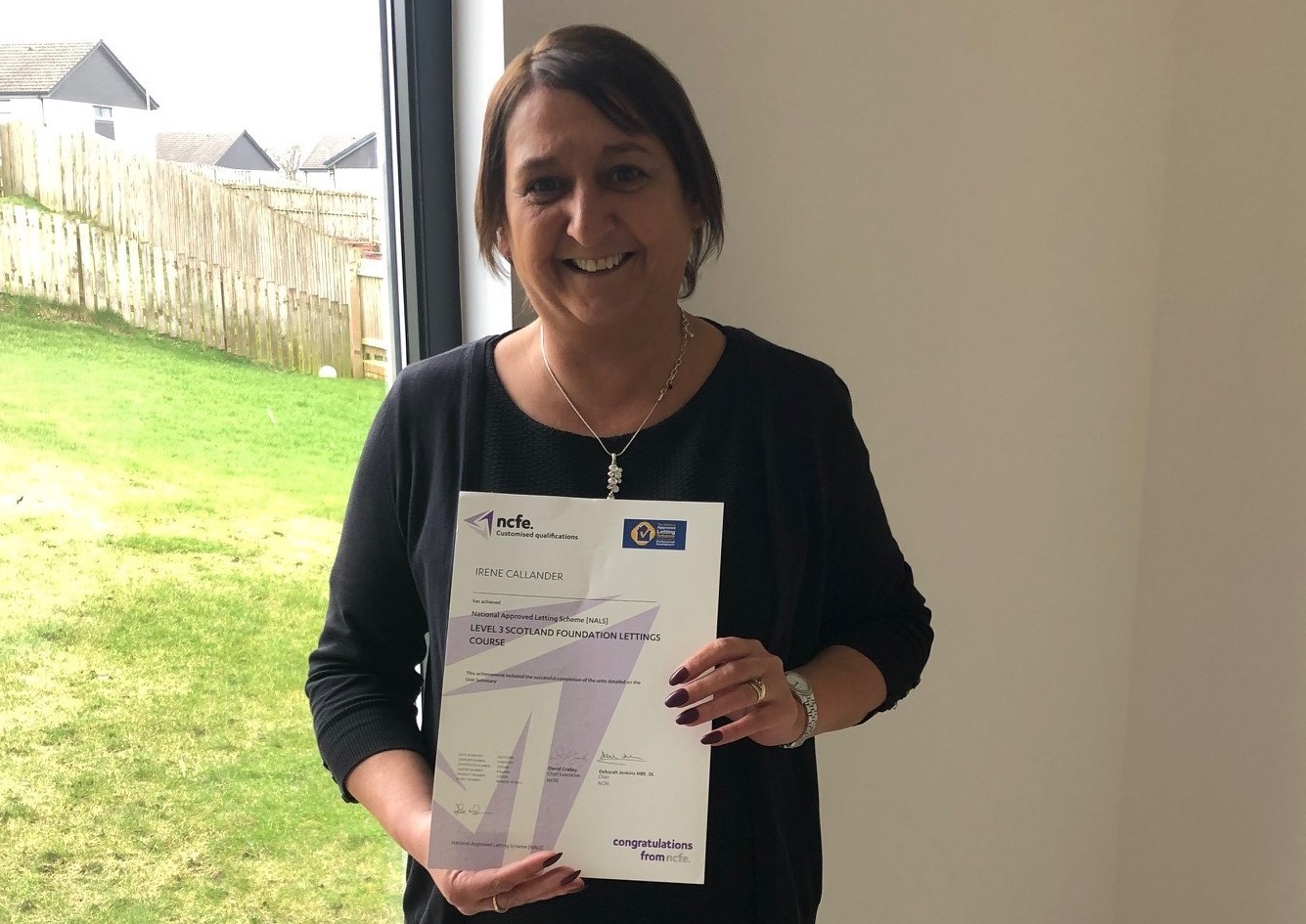 Irene received the qualification after passing the Level 3 Scotland Foundation Lettings Course, run by the National Approved Lettings Scheme.
The course covered topics including legal obligations relating to letting agency work (in Scotland); rights and responsibilities; handling landlord's and tenant's money; arranging, managing and ending a tenancy; customer communications and complaints handling; equality issues relating to letting agency work; and the Letting Agent Code of Practice Scotland.
Jim Preston, DGHP's interim director of investment and regeneration, said: "Congratulations to Irene and well done on her commitment to achieving this qualification, which will improve the services that we provide to the tenants in our Mid-Market Rent properties."
This qualification is a legal requirement for DGHP to fulfil its obligations when acting as the letting agent for the Novantie and mid-market rent properties. The Code sets out standards expected of letting agents (in Scotland), with a focus on how they manage their business and provide services.
An application for DGHP to formally join the (Letting Agent) register is now underway and is expected to be complete within a few weeks.