DGHP sheltered residents create memories through storytelling
Sheltered residents of Dumfries and Galloway Housing Partnership (DGHP) have been recreating yester-year thanks to a partnership initiative aimed at health and well-being.
Residents of some of DGHP's sheltered housing complexes in Dumfries and Kirkcudbright have been benefitting from the sessions, which will run until the end of the year.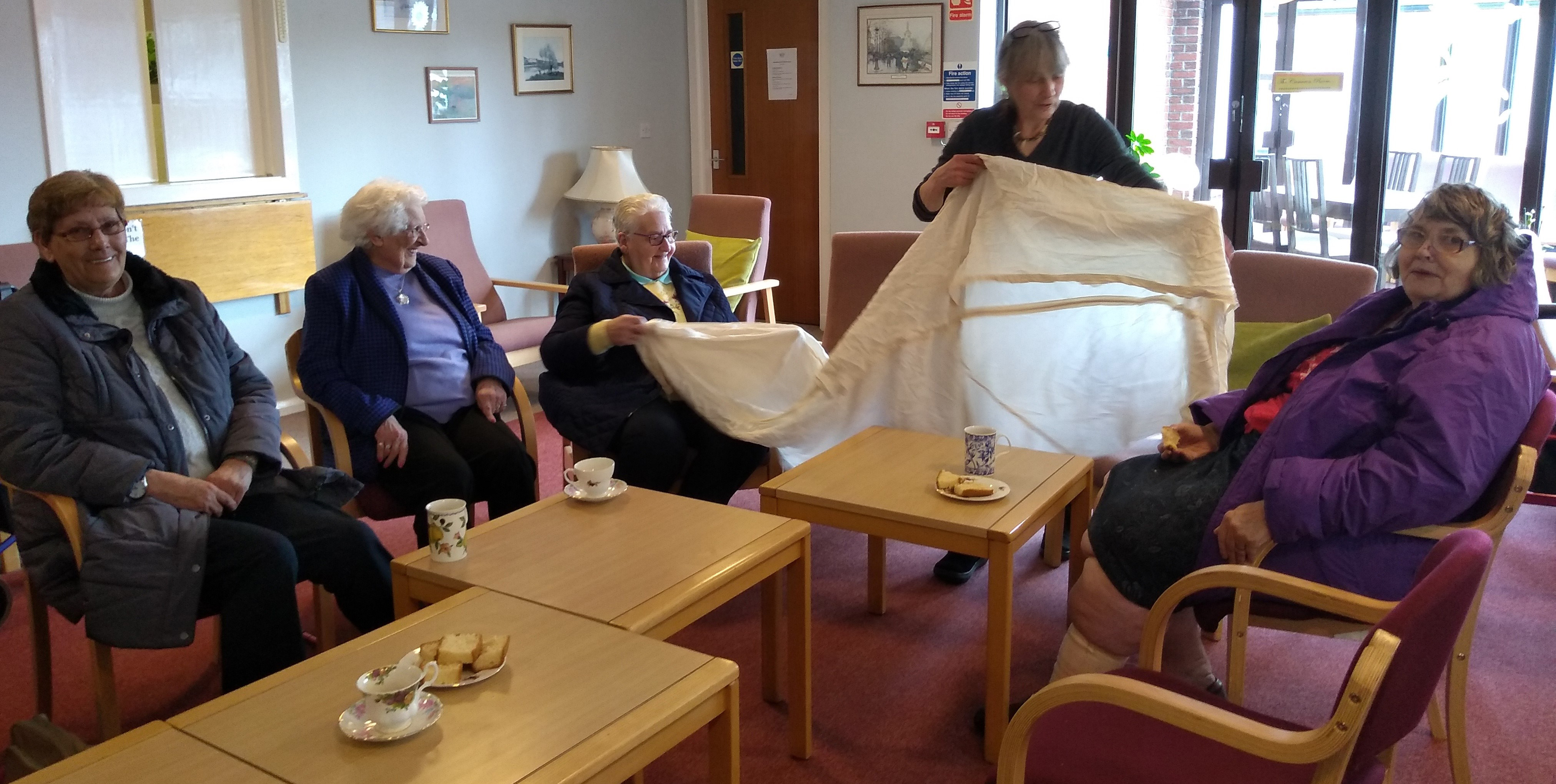 DGHP teamed up with Wigtown Book Festival Company and Open Book to provide storytelling sessions to some of the residents at Catherinefield Court, in Dumfries, and at Daar Lodge, in Kirkcudbright.
The sessions have been really popular, following two successful pilot projects at the end of last year. This led to funding being secured to continue the projects, which use memories, memorabilia and stories to help residents reminisce and share tales of their past.
The funding, from Wigtown Book Festival Company and Open Book, enabled author and storyteller Jean Edmiston to deliver sessions, which will continue monthly until the end of the year.
Jeanette Barnes, DGHP's head of supporting people, said: "The story-telling certainly helped the residents recall some fantastic memories and gave the opportunity for some mental stimulation which is always good from a health and wellbeing aspect."
During the first funded session, at Catherinefield Court, Jean brought along items from the past, including war time silk parachutes and she told the story of how in those days women would make their wedding dresses from the silk.
She also brought old magazines and knitting patterns from the 1940s, handmade lace collars and stain glass buttons. The stories helped to stimulate memories and stories among the residents that attended.
Jean also told the group stories and poetry from the past. The next session will be held in May and residents have been asked to bring along something that means a lot to them and share their story with others.
Jean said: "It was a gentle, informal afternoon of stories, conversation, memories and smiles. Everyone seemed to really enjoy it."