Digital inclusion project launched in Aberdeenshire
A tenant participation group at Castlehill Housing Association has devised a pilot initiative to help residents at one of its sheltered housing schemes get online.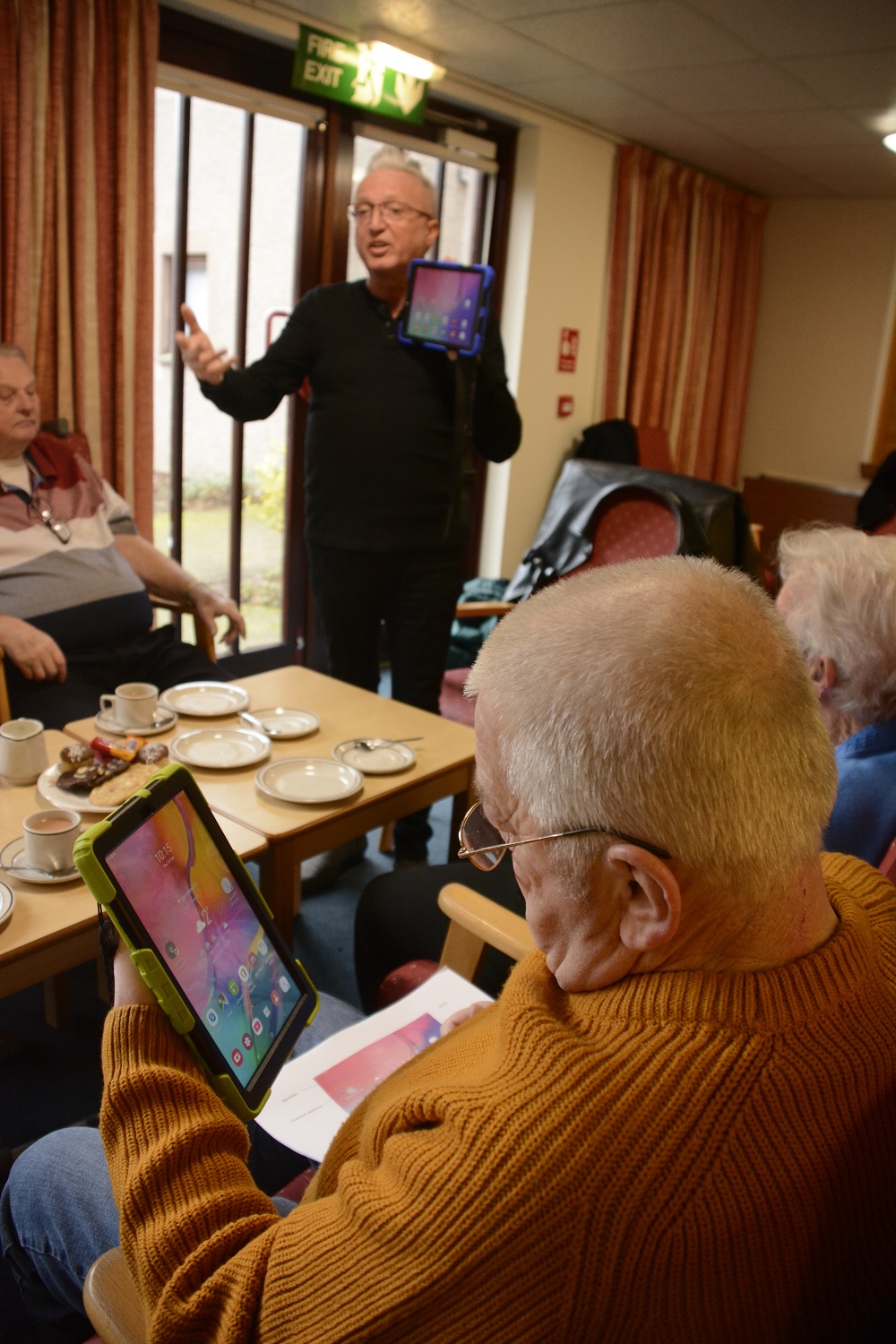 Having signed up to the Digital Participation Charter, the CaRTO group was well aware that in the 21st century a lack of digital skills and access to the internet can be a major disadvantage for people.
Queen Elizabeth Court in Fettercairn has been selected as the first recipient for the scheme, which, if successful, may be rolled out across other sheltered schemes.
CaRTO has ensured that the scheme has secure broadband and connectivity in the common room and has provided means of accessing the internet, which tenants can use at any time.
"We know that 20% of people in Scotland lack the essential digital skills to fully participate in modern life," said Catherine Coutts, Castlehill's tenant participation officer. "Those who have no means of accessing the internet people are more likely to face other forms of social exclusion and inequality. With more and more services moving online, we want to help tackle these inequalities by giving our tenants the tools and support to thrive in a digital world."
A group from CaRTO came to Queen Elizabeth Court to help fellow tenants use the available tools and develop necessary skills to access the wide variety of services available.
Ken Willox of CaRTO said: "In our research and talking to tenants we found that being unable to access the internet can increase feelings of loneliness and isolation.
"It is fantastic to be able to keep in touch with friends and family by text and email and even video calling, and it is hoped that we'll be able to show tenants how to do this with our training session today."
CaRTO provides a vital role in recommending service improvements where needed.
David Lappin, Castlehill's chief executive, added: "We are proud of the work CaRTO does and look forward to seeing how this initiative works in practice. It would be nice to be able to roll similar projects out in the future, so we will be watching the uptake carefully."