Dingwall staff donate gifts for homeless children in Ross-shire
Big-hearted members of staff at the Tesco store in Dingwall have generously donated gifts to ensure that every child in Ross-shire waking up in homeless accommodation on Christmas morning will have a special parcel to open.
For the second year running the Tesco Management team in Dingwall gave up their Secret Santa money and staff donated gifts for each child.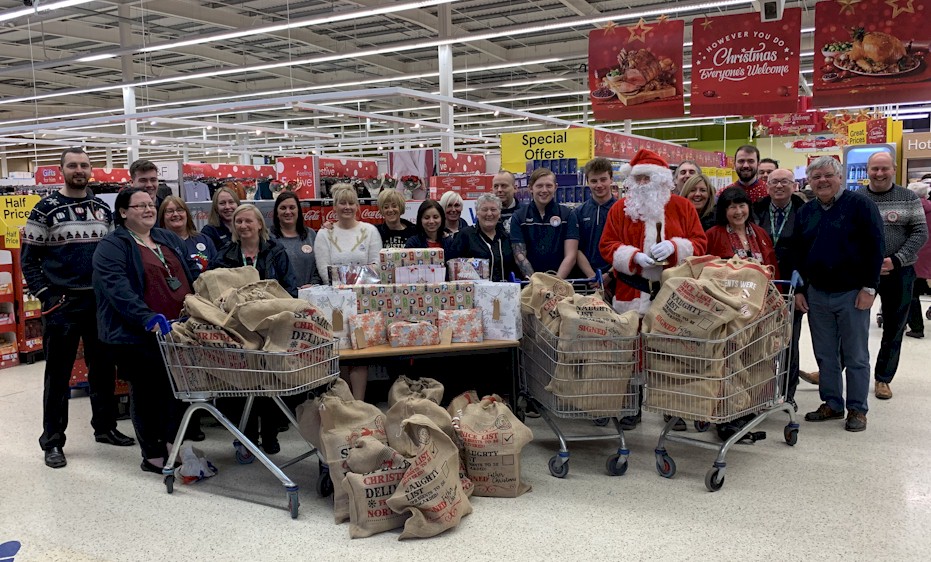 Highland Council principal housing officer, Derek Manson, and his team are overwhelmed how generous staff have been.
He said: "Following a successful collaboration with Tesco last year, they approached us and asked if we would like to do this again this year, and of course we were delighted to accept their kind offer. Being homeless is challenging for anyone, at any time, and being homeless with children at this time of year can be particularly difficult.
"Despite the concerted efforts of the housing team in Dingwall to permanently re-house all homeless persons as quickly as possible, inevitably there are families in temporary, but suitable, accommodation over Christmas.
"Yet again we have been staggered at the generosity of the management and staff at Tesco in Dingwall. I would like to express my sincere thanks to each and every one of them for their outstanding support.
"My housing team will be out delivering these gifts before Christmas, and wishing their clients well during the festive period."
In Ross-shire 33 children under the age of 16 will be spending Christmas in suitable, temporary homeless accommodation.
Tesco community champion, Tom Norton, said: "This event was such a success last year, and so well supported by the management and staff here at Tesco in Dingwall, that we decided to offer our support again this year. It is incredibly humbling to see how generous all my colleagues are, whether it be donating presents or the managers giving up their Secret Santa money, and for that I cannot thank them enough."
Local councillors visited Tesco to help Santa collect the parcels and to thank staff.
Councillor Margaret Paterson said: "Christmas is a magical time for children and we can't thank staff enough for their amazing generosity."
Councillor Graham Mackenzie added: "It shows the true spirit of Christmas and thanks to the absolutely fantastic selection of gifts all the children will have something special to open on Christmas morning."