Duke and Duchess of Cambridge visit Milnbank sports hub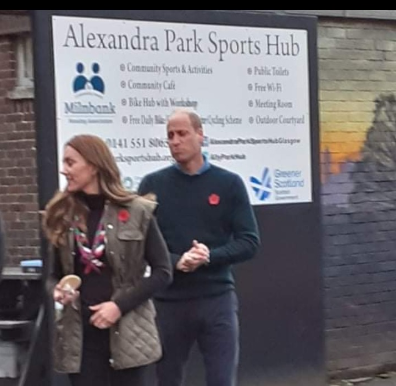 The Lord Provost of Glasgow welcomed The Duke and Duchess of Cambridge to Milnbank Housing Association's sports hub during a Glasgow Scouts Climate change skills workshop.
The royal couple met a range of Scouts who were learning skills to combat climate change as part of the #PromiseToThePlanet campaign. One of the young Scouts they met has recently been made one of the COP26 #OneStepGreener Ambassadors.
The Scouts participated in a range of activities, including learning about sustainable transport, planet friendly food and rewilding. Part of the day also included a visit to Milnbank Housing Association's bike club which is part of its wider role work in delivering community activities outdoors in Alexandra Park.
The Duke and Duchess were complimentary about the sports hub facility which includes a bike mechanic workshop and a free hire-a-bike scheme.