Eight Scottish housing associations complete Keep Scotland Beautiful Climate Emergency Training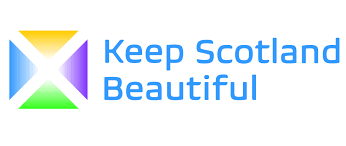 The chief executive officers from eight housing associations in Scotland have completed Keep Scotland Beautiful's Climate Emergency Training.
The training, which is tailored specifically to the housing association's business needs, explores the key role of the housing sector in helping Scotland achieve its ambition for net zero carbon emissions by 2045.
During the training, the CEOs looked at how the housing sector will be impacted by climate change, the practical actions needed to reduce emissions and future-proof each organisation, the science of climate change, and the significant changes we will all need to adapt to as Scotland moves to a low carbon future.
The housing associations involved were:
West of Scotland Housing Association
Almond Housing Association
Clyde Valley Housing Association
Glen Oaks Housing Association
Irvine Housing Association
Thenue Housing Association
Maryhill Housing Association
Fife Housing Association
All eight housing associations have now committed to rolling this the training out to staff within each organisation.
Brian Gannon from West of Scotland Housing Association (WSHA), said: "It was clear to West of Scotland Housing Association that Keep Scotland Beautiful's Carbon Literacy course would be the best route to ensure our staff had the required knowledge to promote and deliver our Green Strategy and provide us with the necessary skills to assist in measuring our carbon footprint.
"We are of course only one housing association in a large Scottish Social Landlord sector and recognise we can only play a small part in addressing climate change. WSHA recently joined the G8 Registered Social Landlord benchmarking group and there was an immediate interest from all G8 members in improving our climate change awareness and the role social landlords could play in reducing emissions across the group.
"We agreed to work with Keep Scotland Beautiful to develop a Carbon Literacy course which provides the opportunity to develop a very practical course that has the potential to be rolled out to Registered Social Landlords across Scotland. The more social landlords that begin to understand their carbon footprint and how they can begin to address carbon reduction, the bigger impact the sector will make in tackling climate change."
Barry Fisher, chief executive for Keep Scotland Beautiful, added: "We are delighted to have provided our Climate Emergency Training to the CEOs of these eight housing associations. The climate emergency and Scotland's journey to net zero is going to require everyone, including businesses and organisations, to adapt and change their way of working and we are extremely pleased that these housing associations are learning how to play their part."
In May 2019, the Scottish Government declared a climate emergency and has pledged to drastically reduce emissions from Scotland in the next 10 years. This will mean new legislation and technology that will bring significant changes to the way that we do life and business in Scotland.
Keep Scotland Beautiful is the only Carbon Literacy Training Organisation in Scotland, and as part of the training, each CEO will receive a certificate of Carbon Literacy from the Carbon Literacy Project and the opportunity to apply for Carbon Literate Organisation status.