Eildon Housing Association gives donation to Kelso Men's Shed
Eildon Housing Association was delighted to give support to the newly opened Men's Shed in Kelso by donating four personal computers and cupboards which had become excess to the organisation's requirements.
The Kelso Men's Shed already has 63 members and still counting - is open 3 days every week 10 am – 4 pm on Tuesdays, Wednesdays and Thursdays and is a great meeting place for its members to share skills, interests, swap ideas and where they can pursue hobbies/pastimes and work on community projects.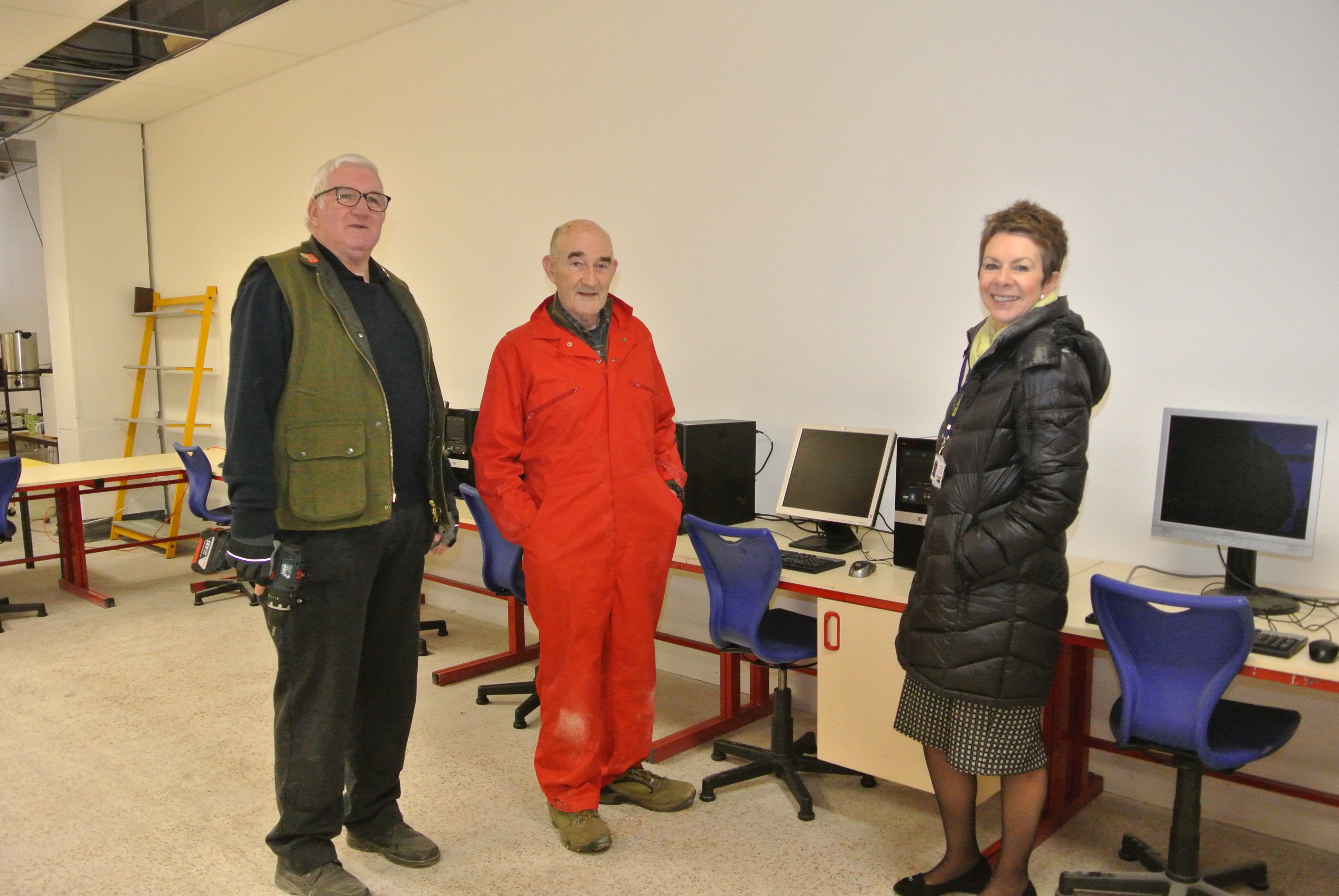 Eildon's chief executive, Nile Istephan, said: "As part of the on-going modernisation of our business processes, we had some surplus furniture and computers that we wanted to put to good use. In line with one of our corporate values of being 'connected' to the communities that we work within, it is great that we can donate our surplus equipment to such a worthy cause.
"The Men's Shed movement provides the community with a very valuable service, by offering recreational facilities to help advance the social needs, health and well-being of people of all ages and backgrounds living in Kelso and surrounding areas. Along with a number of other organisations we have also provided financial support for a Men's Shed Development worker to maximise the potential for this inspirational idea across our region."
Bob Stather, from Kelso Men's Shed, added: "We are extremely grateful for this very kind donation which will be of enormous benefit to our new Shedders. Getting on-line will be a priority for some of our new members, and this will be made possible thanks to Eildon's generous donation."