Emergency free meals delivered through £70m Food Fund
More community food projects will receive funding to provide emergency free meals to those most in need during the coronavirus pandemic.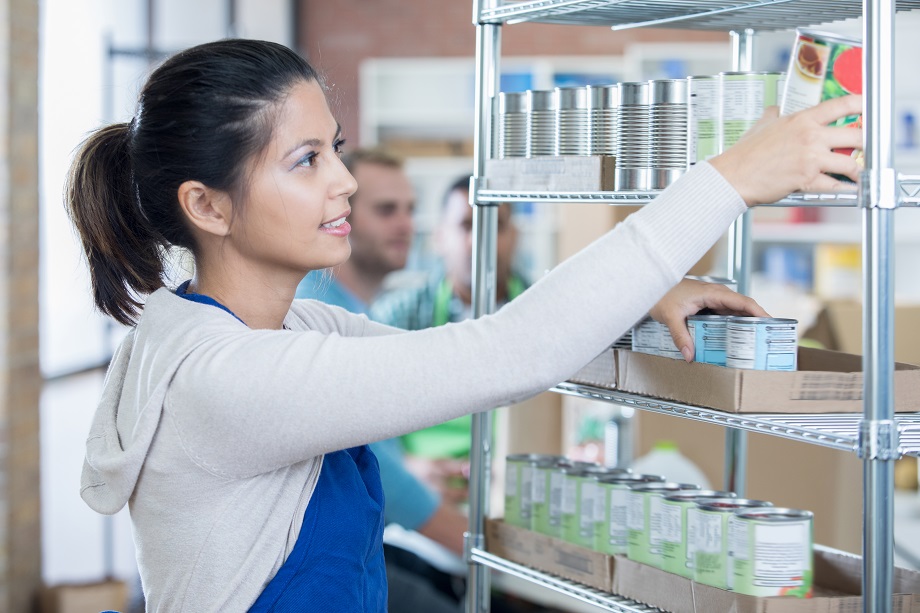 Around £700,000 has been allocated from the £70 million Scottish Food Fund to 19 projects, including a £350,000 grant to the Wheatley Group to provide 8,500 emergency food deliveries to people most in need in 17 local authority areas as part of its own EatWell service over the next three months.
A further 18 schemes will share £400,000 to provide emergency food through a range of projects working with minority ethnic households, family support groups or mental health teams.
The Food Fund comprises £30m for food deliveries for the 'shielded' groups at highest clinical risk, and a further £30m to local authorities for free school meals and food support for older people, those with long-term health conditions and pregnant women.
The remaining £10m is for critical third sector and community response organisations, which includes funding so far of £500,000 each for Social Bite, FareShare and Cash for Kids.
Communities secretary Aileen Campbell said: "As part of Scotland's £70m Food Fund, we're making an initial £10m available to help support community food projects, and these latest grants will help ensure people are not only fed but treated with dignity.
"I am very grateful to be working alongside the Trussell Trust, FareShare and other members of the Independent Food Network to provide people at risk in our communities with the basic essentials their families need. I'm particularly pleased that FareShare is now working closely with many councils to strengthen local responses.
"The existing close partnership working we already had with these leading food charities has significantly stepped up to ensure people who are in the greatest financial risk as a result of the impact of the pandemic have access to food and basic essentials.
"Uniquely among the countries of the UK, the 'cash-first' elements of approach mean that where people can safely get out to buy food, we make sure they have access to the cash to do so. This is the most dignified way we can provide food support and we will continue to do all we can to help people overcome any barriers in their way. I am pleased that these charities have welcomed this approach as the most dignified way of supporting people with food insecurity."
Martin Armstrong, chief executive officer of Wheatley Group, said: "We are delighted the Scottish Government has agreed to help fund our EatWell emergency food delivery service over the next three months.
"This support will be very much appreciated by the thousands of individuals and families in Wheatley homes across the country relying on this vital service. I am confident that by continuing to work well together, we will be able to tackle the considerable challenges posed by the coronavirus crisis."
Emma Revie, CEO of the Trussell Trust, added: "We all deserve the dignity of having enough money to buy the essentials we need for ourselves and our families, so we welcome the cash-first approach from the Scottish Government that aims to get money to people who are financially vulnerable due to this crisis.
"Despite these efforts, we know that there will still be households across Scotland that will be unable to afford basics such as food.
"In response, we have been working closely with independent food banks, FareShare and the Scottish Government to overcome significant challenges in the supply chain and ensure food will be available to those most in need of help."
Around 140,000 children and young people across Scotland are also being supported with the provision of a free school meal.
Local authorities are providing the majority of meals through vouchers, direct payments or home deliveries, according to the latest monitoring data.
Meals are also provided at some education early years hubs, around 400 of which are open across Scotland to ensure continuity of education and pastoral care for vulnerable young people including those with additional support needs, as well as children of key workers.
New guidance to support continuity of learning at the start of term 4, which for the vast majority of children and young people will be experienced at home, will be published in the coming days as Easter school break ends. The Parent Club Scotland website also continues to be updated with a range of advice and support through the COVID-19 outbreak.
The Scottish Government is working with a range of partners to support children and families and mitigate the impact of the outbreak and the necessary social distancing measures on education and other vital services to support health and wellbeing.
Funding has been provided for a range of local and national projects, including through the £350m communities support package announced last month to help those most affected by the COVID-19 pandemic. This includes extra support for care-experienced young people, providing updated advice and IT support for families, and responding to a rising demand for counselling from children and young people.
Deputy First Minister John Swinney said: "In the midst of this terrible pandemic, with the harm and potential harm to our loved ones and communities, Ministers remain steadfast in our determination to support children and families, both for their health and wellbeing and to help everyone continue their learning, whether through the education hubs or with home learning.
"Free school meals are a key measure for families, children and young people who need some extra help and I am pleased that so many are receiving them. We have worked closely with local authority partners to ensure they are able to put in place provision that meets local needs and circumstances.
"As schools term 4 starts in the next few days, we will be publishing guidance from Education Scotland, both for teachers/practitioners and for families, to support continued learning. This will provide information about curriculum, teaching and learning at home, including digital learning, and include sources of further advice and support.
"I am grateful for the commitment of all those working in Scotland's education system in their efforts to support families and learners during this difficult time. Parents and young people too must be commended for how they have responded to the disruption caused by COVID-19 and by the very necessary closure of schools.
"The Scottish Government will continue to review the available advice and guidance to ensure parents, carers and learners get the support they need, when they need it. That includes work with key partners to provide and adapt a range of support for those children and families facing particular disadvantages or additional vulnerabilities during this crisis."
Information about free school meals can be found on the MyGov website.
Read all of our articles relating to COVID-19 here.