Energy price cap expected to rise to £2,800 in October, warns Ofgem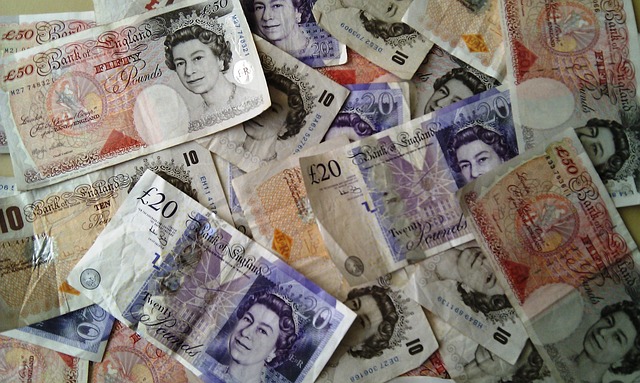 Household energy bills are expected to rise even further in the autumn to an average of £2,800 a year, Ofgem's chief executive told MPs yesterday.
The current price cap, which applies until 31 September, is £1,971 a year - and that amount was a £693 rise (54%) from the previous cap six months earlier.
Ofgem chief executive, Jonathan Brearley, told the House of Commons Business, Energy and Industrial Strategy Committee that the regulator is expecting an energy price cap in October "in the region of £2,800".
Mr Brearley said the price rises were a "once in a generation event not seen since the oil crisis in the 1970s", adding that the Russian invasion of Ukraine has made the situation more volatile.
He will be writing to Chancellor Rishi Sunak to inform him of Ofgem's decision on increasing the level of the cap.
Mr Brearley said: "I am afraid to say conditions have worsened in the global gas market since Russia's invasion of Ukraine. Gas prices are higher and highly volatile.
"At times they have now reached over 10 times their normal level.
"I know this is a very distressing time for customers but I do need to be clear with this committee, with customers and with the government about the likely price implications for October.
"Therefore later today I will be writing to the Chancellor to give him our latest estimates of the price cap uplift.
"This is uncertain, we are only part way through the price cap window, but we are expecting a price cap in October in the region of £2,800."
Scotland's energy secretary Michael Matheson called for urgent action in wake of the announcement.
He said: "Today's confirmation from Ofgem that the price cap is set to rise further in October is not unexpected, but is clearly going to make an already challenging situation for householders much worse. Energy price rises are already having a devastating effect on household incomes and there can be no more delay from the UK Government on action on household bills.
"People deserve to live safely and comfortably in warm homes, free from daily worries around food and fuel insecurity. The UK Government cannot stand by. They must take bold, radical action before people are forced into poverty and hardship.
"The UK Government holds most of the powers to support households and businesses, including powers relating to the majority of social security benefits and the energy markets.
"Scottish Ministers have repeatedly called for the UK Government to urgently take further, tangible actions to support households, including providing direct targeted support for consumers least able to pay, a temporary cut in VAT on energy bills, action on the Warm Homes Discount and four-nations discussions to develop an effective response to the energy bill increases.
"We continue to call on the UK Government to implement a one-off windfall tax on companies benefiting from significantly higher profits through the pandemic and energy crisis, so they shoulder a fair share of the burden people are facing.
"The UK Government should also follow our lead and uprate benefits further, introduce a UK equivalent of our anti-poverty Scottish Child Payment, and reinstate the £20 uplift to Universal Credit. Failing to support those on the lowest incomes will increase hardship and poverty for people across the UK who are already struggling, and risk destitution.
"I would also urge anyone worried about or struggling to heat their homes to seek advice and support. Our free and impartial Home Energy Scotland service stands ready to offer this service."
Citizens Advice Scotland chief executive Derek Mitchell said: "An increase In energy bills of this size and scale without significant support from the Government would be absolutely catastrophic for people across the UK, especially for those on low and insecure incomes.
"Research published by Citizens Advice Scotland earlier this week shows that one in five people in Scotland are already running out of money regularly before pay day - people can't take another big increase in bills.
"The cost of living crisis is squeezing household budgets to breaking point across the country."
Age Scotland has warned that, without sufficient preventative action, hundreds of thousands of older people will be at further risk of being pushed into poverty.
With the cost of energy and food already spiralling and 1 in 3 older households in Scotland already living in fuel poverty, and many more just on the cusp, the charity is urging governments to heed the warning from Ofgem's chief executive and consider how those on the lowest incomes in particular can be protected.
Age Scotland's chief executive Brian Sloan said: "This projected increase is jaw dropping and would be nothing short of catastrophic for older people. Not to mention the fact it is expected to hit at the worst possible time of year as we head into the colder, darker months.
"The past few months have already been extremely challenging, particularly for those on low and fixed incomes, with 94% of older people already worried about their energy bills back in March and many sacrificing all but the most essential purchases to keep their lights and heating on.
"Now, the bad news just keeps on coming and it looks like a very dark and difficult winter is looming.
"Today's warning, coupled with news that the inflation rate on everyday shopping has hit its highest point in over a decade, should set alarm bells ringing for both the UK and Scottish Governments, and we would hope to see plans for preventative action taking shape as soon as possible in an attempt to mitigate the undoubtedly devastating impact this increase would have on older people. We can't afford to wait for the worst affects to be felt."
Andrew Bartlett, chief executive of Advice Direct Scotland, added: "This prediction will be devastating for households across Scotland. Many are already struggling with huge rises in recent months, pushing them into debt and financial hardship.
The prospect of bills rising so steeply this autumn means that some households will face the stark choice of heating or eating. Our advisers are dealing with a growing number of queries and helping thousands of people, and we urge Scots not to struggle alone."