Energy Saving Trust to retain management of Energy Redress Scheme
The Energy Saving Trust has today announced that it will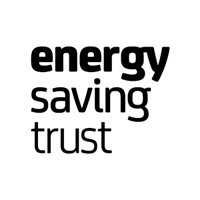 continue to oversee the management and allocation of Energy Industry Voluntary Redress Scheme (Energy Redress Scheme) payments following the renewal of its contract by Ofgem.
Ofgem's enforcement and compliance activity collects voluntary payments from companies that may have breached Ofgem administered rules and the Energy Redress Scheme distributes these funds to projects across Great Britain, that support customers at risk from high energy bills and help reduce carbon emissions.
Energy Saving Trust has managed the scheme since 2018 and the new contract will run until February 2024, with an option to extend for a further two years until 2026.
Mike Thornton, chief executive of Energy Saving Trust said: "As the price of energy continues to rise it is more important than ever that those hardest hit by cost increases are supported to reduce energy consumption and lower their bills. As such, we're delighted that Ofgem has chosen Energy Saving Trust to continue managing the Energy Redress Scheme.
"As part of our mission to empower householders to make better energy choices, improve energy efficiency and reduce carbon emissions, we're proud to play a role in ensuring that vital funds for projects to reduce fuel poverty reach the organisations best able to deliver them."
The Energy Redress Scheme has already awarded over £40 million to fund over 300 projects across England, Scotland and Wales, and over 180,000 households have been directly supported.
Many more vulnerable households stand to collectively save energy and money through future projects which can advise better tariffs, warm home discount applications, debt write-off, benefit applications, small interventions and bespoke energy saving advice.
Charities that have been funded previously include Macmillan, Citizens Advice Canolfan, Age Concern Tyneside South, Croydon BME Forum, The Footprint Trust Ltd, Bioregional, Wheatley Foundation and the Research Institute of Disabled Consumers.
Funding from Phase 2 of the Energy Redress Scheme funding will be open to community energy groups as well as registered charities; this includes community interest groups, co-operative societies and other community benefit societies.
Cathryn Scott, director of enforcement and emerging issues at Ofgem, added: "We are pleased that Energy Saving Trust will continue to oversee the management and allocation of the Energy Industry Voluntary Redress Scheme. We know that energy price rises are extremely worrying for many customers. The Energy Industry Voluntary Redress Scheme, funded by Ofgem's enforcement and compliance activity, makes a real difference to those who need it most."