Energy suppliers agree consumer protection measures amid fuel use surge
A new agreement has been reached by the Association for Decentralised Energy and Heat Network suppliers to protect their customers during the COVID-19 crisis as a new survey found household monthly energy costs are set to increase by an average of £32 because of increased fuel use during lockdown.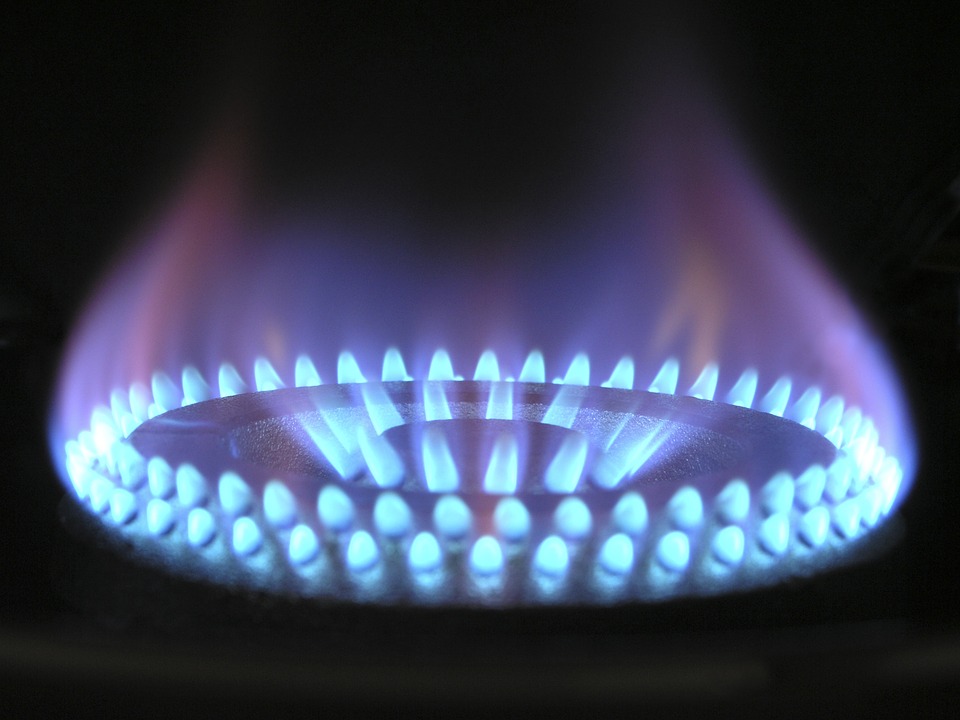 The agreement has been struck between suppliers who are members of the Heat Networks Industry Council and outlines the pledges that signatories have made to support consumers during the COVID-19 crisis, including ensuring no disruption to supply, and offering help to those who are struggling financially.
The agreement is signed by the following organisations, representing heat network providers to tens of thousands of customers: Dan McGrail in his role as chair of the Heat Networks Industry Council, EDF Energy, ENGIE, Energetik, E.ON, Pinnacle Power, SSE Heat Networks Ltd, Switch2, Vattenfall, Veolia and Vital Energi.
Dan McGrail, chair of the Heat Networks Industry Council, said: "The heat network industry recognises the challenges vulnerable and low-income customers might face during this pandemic. These consumer protection measures reflect a trajectory we have been on for some time and that's why we're putting them at the heart of our response and setting out today what protections we're putting in place to help.
"Clearly, the situation is changing quickly, and we recognise that the situation for the heat network sector and their customers may change in future. Under these circumstances, the companies signed up to the agreement will review whether the commitments above remain appropriate, with support from the Department for Business, Energy & Industrial Strategy.
"The Heat Networks Industry Council will continue to work with the broader industry to encourage more companies to sign up to this agreement and ensure that all heat network customers in the UK are supported during this difficult time."
Scotland's energy, connectivity and the islands minister, Paul Wheelhouse, said: "I welcome this commitment from the Heat Networks Industry Council, which will provide much needed certainty for customers in these uncertain times.
"Ensuring vulnerable customers or those in financial difficulty have protection, regardless of how their homes are supplied with heat and hot water is a priority for the Scottish Government.
"We will continue to work with the sector to minimise any disruption during the COVID-19 pandemic, and I encourage any heat network operators or customers to notify us if they are experiencing difficulty."
Welcoming the news, Citizens Advice Scotland energy spokesperson, Kate Morrison, said: "CAS has been fighting the corner of district heating users in Scotland for years, so we commend the members of the HNIC for making such clear commitments to make sure their services will continue through the current crisis and that they will also work to support people who are finding it hard to meet their payments.
"Heat network consumers currently do not have the same protections as gas and electricity consumers and so we are pleased to see that the heat network industry has stepped up in this way. CAS does not want to see any households disconnected from supply where it is avoidable, especially during this pandemic."
The announcement comes after new research suggested that a surge in the usage of appliances such as dishwashers and washing machines, ovens and hobs, lighting, gaming, TVs and laptops, means households could be facing a 37% rise in their energy bills, equating to £387 over the year.
The average annual cost of a combined gas and electricity bill is around £1,034, but due to increased usage this could rise to £1,421.
| | | | | |
| --- | --- | --- | --- | --- |
| Energy Subsector | % of electricity bill | Proportion of "normal" energy bill | Weighted average increase in usage | Proportion of "increased usage" bill |
| Cold appliances | 13.80% | £71.39 | 1.34 | £95.66 |
| Audio/Visual | 13.10% | £67.77 | 1.58 | £107.07 |
| Showers | 2.70% | £13.97 | 1.34 | £18.72 |
| Lighting | 11.80% | £61.04 | 1.41 | £86.07 |
| Cooking | 10.90% | £56.39 | 1.27 | £71.61 |
| Washing appliances | 10.70% | £55.35 | 1.02 | £56.46 |
| ICT | 5.10% | £26.38 | 1.8 | £47.49 |
| Space Heating | 5.50% | £28.45 | 1.34 | £38.13 |
| Water heating | 2.10% | £10.86 | 1.81 | £19.66 |
| Other | 4.20% | £21.73 | 1.34 | £29.11 |
| Unknown | 20% | £103.46 | 1.34 | £138.64 |
| | | | | |
| Electricity Bill | | £517.32 | | £708.64 |
| Gas Bill (Heating) | | £516.80 | 1.38 | £713.18 |
| | | | | |
| Total | | | | £1.421.82 |
With 72% of homes stating that they have increased their energy usage – the equivalent of 20 million households – this could add an extra £640 million per month nationwide to bills.
For those working from home, there is growing financial anxiety, as almost half (44%) worry that working from home will lead to unaffordable energy bills. Some are already taking steps to cut costs, as more than a third (36%) say they are turning down their central heating during the day and more than a quarter (27%) are limiting their use of lighting.
With the UK still under government direction to stay at home, energy consumption is higher. Almost half (48%) say that there are now more people at home during the day than normal.
Smart meters are proving to be a useful tool for households that have one, as over a third (36%) of those working from home own a device which can help monitor energy consumption. Of those that own a smart meter six in 10 (61%) are using their monitoring device to keep track of spending. Over two thirds (66%) of those who are using their smart meters to track spending have reduced energy consumption as a result.
According to Ofgem, as many as 15 million households are stuck on their suppliers' uncompetitive variable tariff. One way that households could significantly reduce their costs is by switching to a more competitive, fixed tariff deal. The current gap between the average variable tariff and the cheapest tariffs available on the market is £362.80.
Peter Earl, head of energy at comparethemarket.com, which conducted the research, said: "While we might save money on eating out and travel during the lockdown period, people can expect their energy usage, and spend, to creep up as a result of spending more time indoors.
"Many are understandably worried about how they will manage this increased cost, particularly if they are a high energy consumption household and are conscious of how much more energy they are now using while in lockdown.
"If you are struggling with the increased cost we would encourage you to contact your supplier to discuss the options available. One step to combat this costs spike is to look around for a better deal, as households can save hundreds of pounds a year by switching."
Kate Morrison from CAS added: "Even before the outbreak of COVID-19 hundreds of thousands of people were already struggling with energy bills, with 1 in 4 households in Scotland in fuel poverty.
"What the coronavirus crisis does in addition to increasing energy usage for those at home is create an uncertainty and insecurity of income for furloughed workers. There is a real risk these higher prices will fall heaviest on those least able to pay.
"This is compounded by the fact that while switching can help in many cases, it won't be an option for everyone.
"Both the Scottish and UK governments have put in place a range of measures to boost incomes during the crisis, and we would encourage people to seek help if they are struggling to cope with their bills.
"The Citizens Advice network in Scotland is still helping people during this outbreak, with local bureaux providing advice over the phone or email, as well as our online advice and national helpline. People can get advice on their energy bills or to claim additional support."
Read all of our articles relating to COVID-19 here.