Faifley Housing Association begins search for transfer partner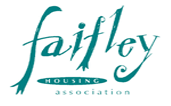 Faifley Housing Association has decided to seek a formal partnership through a transfer of engagements to a larger RSL.
The Clydebank landlord, which employs six staff, owns and manages 332 homes and provides factoring services to 23 home owners.
It has been engaging with the Scottish Housing Regulator (SHR) following the failure in 2019 to submit the first Annual Assurance Statement and has been conducting various reviews to understand its position on compliance with SHR's Regulatory Standards, its financial position, and its wider performance context.
Whilst a range of immediate improvement activity has been undertaken, Faifley's governing body has decided that it wants more for tenants and following an options appraisal, is now seeking expressions of interest by organisations that wish to become its transfer partner.
An advertisement for a formal expression of interest, with a deadline of May 5, can be found here.