Falkirk councillor praises Link's £6.3m affordable retirement living development
Representatives from Link and JR Construction (Scotland) Limited welcomed Councillor Gordon Hughes, Falkirk Council's spokesperson for housing, to a sod cutting event at Link's Williamson Street development in Falkirk last week.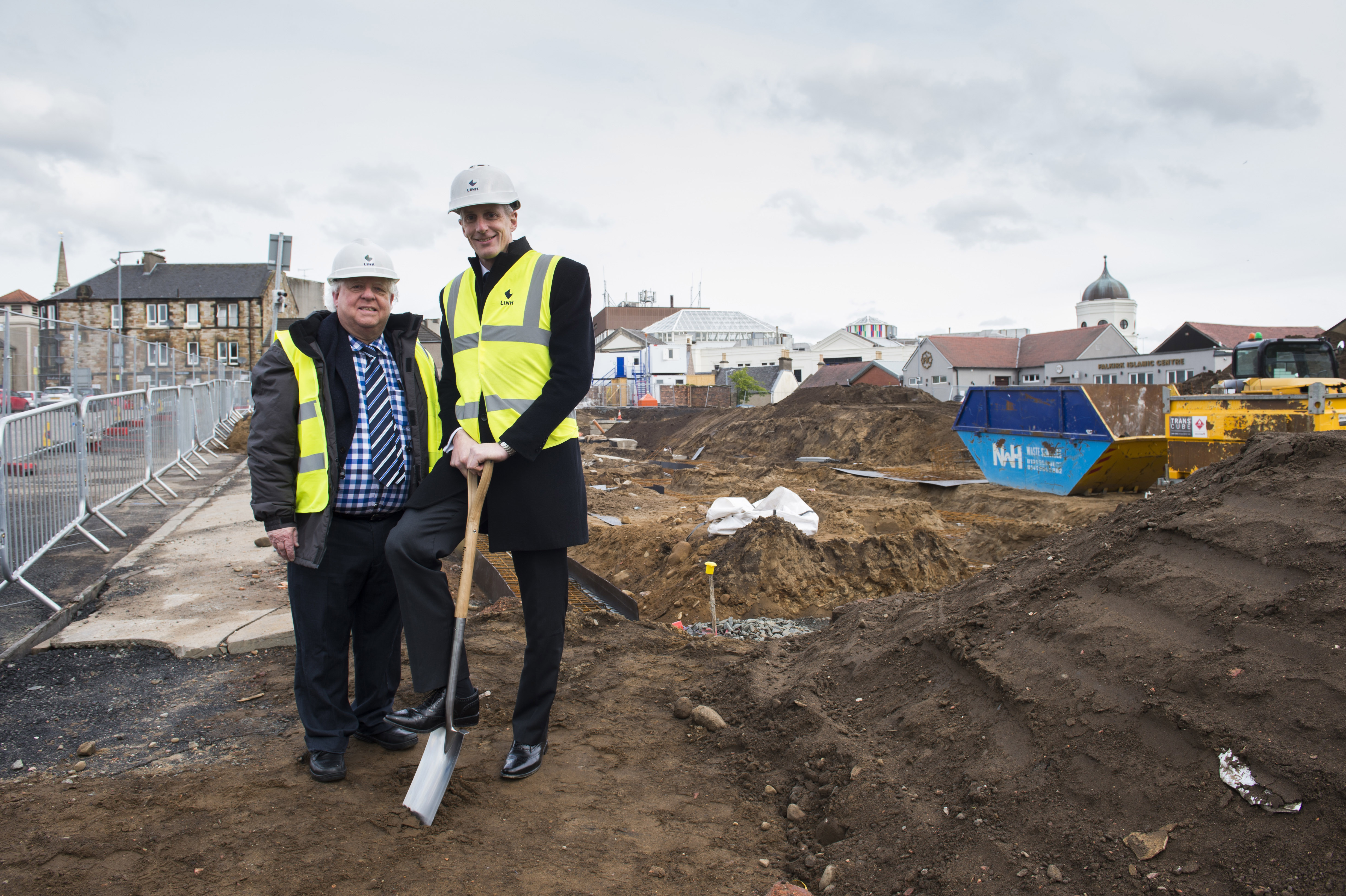 The event marked the start of construction of 36 affordable rental homes for retirement living.
Councillor Hughes said: "Supporting this innovative project will offer new affordable retirement properties in the heart of Falkirk town centre, helping the local economy as well as those with a high need for social housing."
Williamson Street builds on Link's successful delivery of its innovative retirement living model, which has seen two projects complete to date and a further four currently on-site, including Williamson Street.
Link's chief executive, Jon Turner, said: "We are delighted work has begun, as we recognise the importance of providing high-quality affordable homes for older people and this project underlines our commitment to delivering homes suitable for an aging population.
"Williamson Street is particularly significant as it is the first development of its kind for Link in the Falkirk area."
JR Construction (Scotland) Limited's managing director, Gary McGregor, said: "It is great to see work now starting on site and we look forward to delivering another high-quality project for Link Group.
"Our vision for this development is one which will incorporate the character and strengths of the local area, creating a place in the community in which residents will feel a sense of pride whilst providing much needed homes for local people."
The project has been funded by £3.6 million grant funding from the Scottish Government, £2.5m private finance from Link, and £188k from Falkirk Council.