Link Group completes £6.1m development in Falkirk town centre
Falkirk town centre has received a boost following the completion of 36 new social rental homes for retirement living on Williamson Street.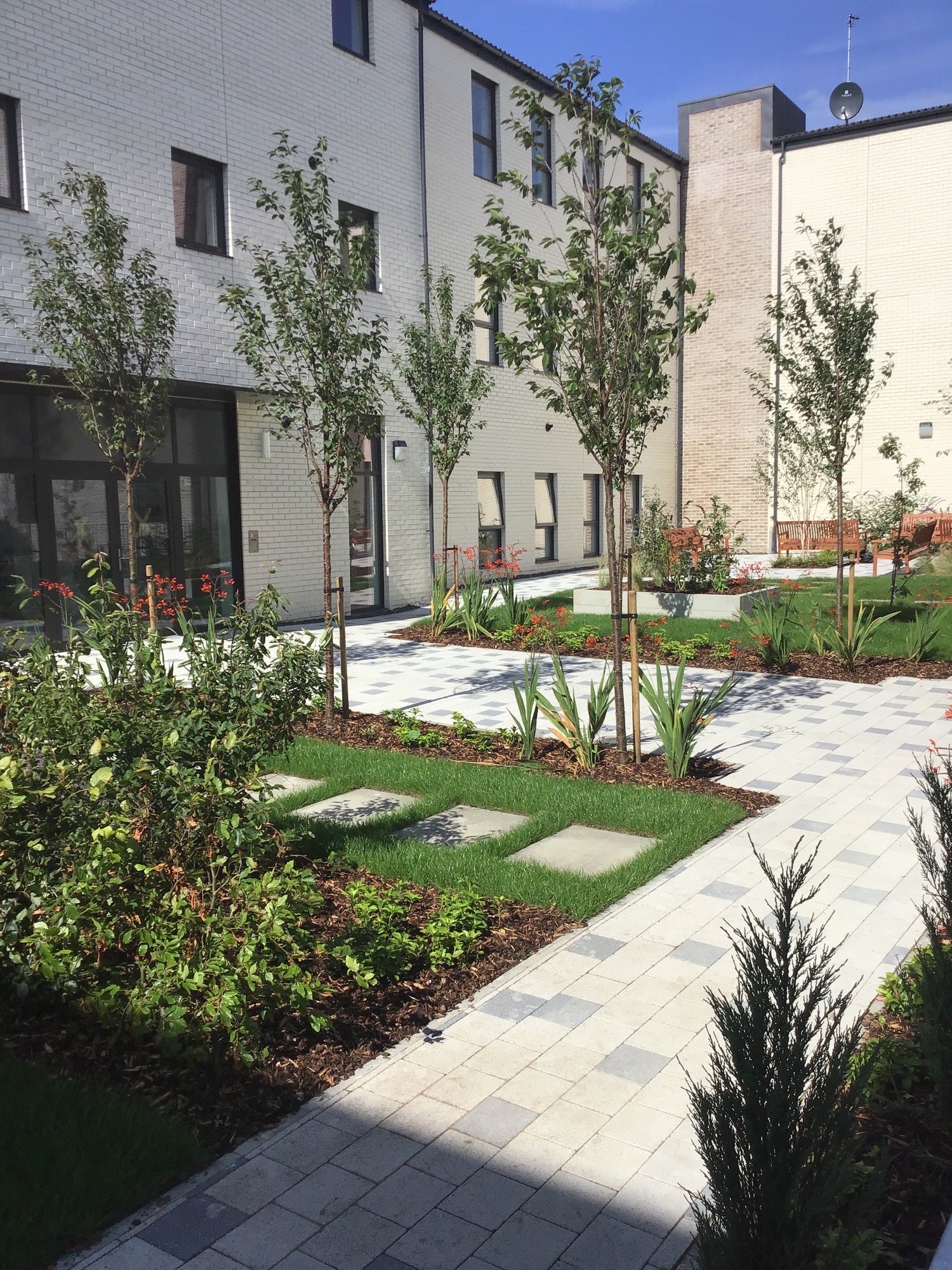 Construction of the £6.1 million Link Group development started in March 2019, with £3.6 million Scottish Government funding and £188k from Falkirk Council, with the remaining funding from Link.
Built by JR Group, the development, which was designed to fit in with the local surroundings, consists of one and two-bedroom retirement living homes and five wheelchair-accessible properties.
Colin Culross, Link Group commercial director, said: "Williamson Street is significant as it is the first development of its kind for Link in the Falkirk area, and we're delighted to be handing over the keys to its new residents.
"We recognise the importance of providing high-quality homes for older people and this project underlined our commitment to delivering homes suitable for an aging population."
Williamson Street builds on Link's successful delivery of its innovative retirement living model, which has seen four projects complete to date and a further two currently on-site.
Andrew Dallas, project director for The JR Group, added: "We are delighted to be handing over this innovative retirement development to Link and delivering much-needed apartments of this kind to the Falkirk community.
"The facility offers everything needed to build a strong sense of community and we hope those moving in will enjoy all it has to offer. It is great to be working at the forefront of such innovative schemes and we look forward to working with our framework partner Link in delivering similar projects in the future."
Councillor Gordon Hughes, Falkirk Council spokesperson for Housing, commented: "Congratulations to our partners and everyone involved in the delivery of this special development – it has taken a lot of hard work and planning, especially in the difficult circumstances of the past 18 months.
"The council has been very happy to support this new, high quality and environmentally friendly development, well located in the town centre - close to amenities and transport links - and specially designed to ensure that our increasing older population, and those with a disability, can live in houses that suit their needs and help maintain their independence."
Shona Robison, cabinet secretary for social justice, housing and local government, said: "We want everyone to have a safe, warm affordable home that meets their needs and I am delighted that we've been able to provide £3.6m funding to support the delivery of these 37 new high-quality homes for social rent.
"These homes will help meet the needs of older people in the Falkirk area and are contributing to the regeneration of a key town centre site."