Fife Council highlights cost of living support available this summer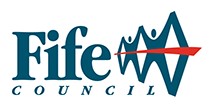 Fife Council has a range of support on offer for families with children this summer, with a full programme of free or low cost summer activities.
As well as the council's popular Cafe Inc lunch clubs, it is also providing support and advice for those on benefits and those who are in work but still struggling to make ends meet.
Councillor Linda Erskine, spokesperson for communities and leisure, is encouraging everyone to make sure they are taking advantage of what's available to them.
She said: "We know that more and more people are finding things difficult financially, that's why we have made tackling poverty one of our key priorities. There are a whole range of ways that we as a council are trying to help people with their day to day living but a lot of these benefits and supports are not being claimed. We've got a whole range of support which could make a huge difference to your household.
"This summer alone we have invested over £300,000 extra, to try to ease the burden on families with children ,through our Cafe Inc and summer activity programmes.
"Our Café Inc lunch clubs provide a free, healthy meal in the middle of the day for children, young people and their families with no need to book and no eligibility criteria. The clubs are open to everyone. Serving around 13,500 meals per day, Café Inc has been a lifeline for families during school holidays since 2019."
She added: "We're also funding a whole range of free or cut price activities for children, young people and families, right across Fife to encourage children to get out and be active. We know how difficult and expensive it can be to keep children occupied through the summer months. The last two years of the pandemic have been very difficult for all our children and it's so important that they have the chance in these key years to socialise, take part in group activities and make friends. In addition to the Quid a Kid swim sessions at our pools we have also funded a huge number of activity sessions at FSLT centres.
"The free bus travel for under 22s has already proved so beneficial to many people but we know that there are a lot of families who have not yet applied. We have tried to simplify the process so that more children and young people can take up the opportunity to travel for free. Just before the end of term our primary schools offered support to parents to apply, resulting in a further 5,750 applications. If you still haven't applied, it's now possible to book an appointment at one of our Customer Service Centres where you'll get help completing your application
"It is sad to think that some families are missing out on support they may be entitled to which is why I'd encourage everyone to visit www.fife.gov.uk/benefits to see the many ways in which the Council can help."
Here are some of the key ways families are being offered support this summer:
Café Inc – Go to the website to find out where and when your local Café Inc is taking place. These free, drop in lunch clubs are open to all.
Free and reduced activities for children – Visit www.fife.gov.uk/fifefamilies Taking place across Fife at various venues you'll find details about sessions and locations in your area.
Free bus travel for Under 22s – For help to apply for the National Entitlement Card, which gives free bus travel, call 03451 550066 to book an appointment.
School clothing grant – The holidays may just have begun but it's never to early to start shopping for the back to school kit. You can get help with the costs by applying for a school clothing grant
Community pantries and community fridges – visit our website for opening times and locations of a huge number of community food programmes.
Help and support is not just on offer to families. There is a range of advice, support and benefits which we can help you access. Visit www.fife.gov.uk/benefits to see how we may be able to help you or call the Community Support line on 0800 952 0330 (Monday to Friday, 9am to 2.30pm)