Fife Housing Group completes Best Companies hat-trick
Fife Housing Group has again been recognised by The Sunday Times and Best Companies as one of the top not-for-profit employers in the country.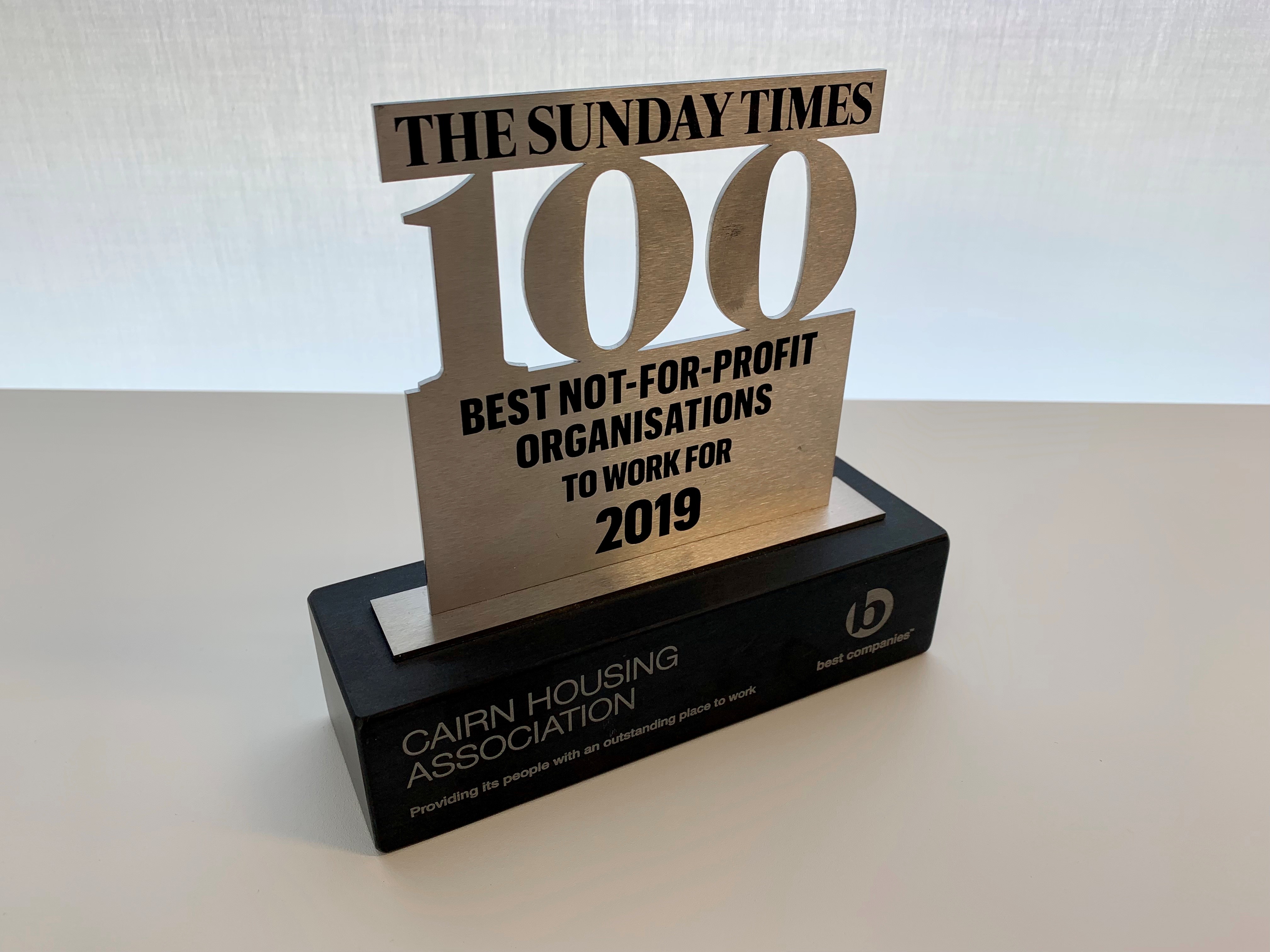 Coming in at 32 on 'The Sunday Times 100 Best Not-For-Profit Organisations To Work For 2020' list, the organisation has also been awarded a two-star Best Companies accreditation, highlighting the emphasis it places on workplace engagement and sending a powerful message that, in living its values, colleagues feel both appreciated and motivated.
Chief executive, Nicki Donaldson, sees the award as a further illustration of Fife Housing Group's commitment continuous improvement: "This is the third time we have entered these awards, moving to a higher position each year as we continue to invest in the future of our business.
"Having a customer-focused culture and an engaged workforce who are connected to our aims and proud of the work our organisation does, allows us to continue making improvements for the benefit of our tenants, customers and colleagues alike.
"This fantastic achievement is testament to the dedication of our colleagues who believe in our values and play such an important part in fulfilling our shared purpose.
"We're absolutely thrilled to have made this Top 100 again and cannot wait to see what this means for our position as one of the Top 25 companies of any kind in Scotland."
Founder and CEO of Best Companies, Jonathan Austin, added: "I would like to congratulate Fife Housing Group on achieving a two-star accreditation and being named as one of the UK's Best Companies to Work for. Best Companies has been acknowledging excellence in the workplace since 2006 when we launched our Michelin style accreditation standard.
"We are proud to work with organisations like Fife Housing Group who focus on their people and as such have been rewarded with an engaged workforce who tell us that they're a best company to work for."