Fife Housing Group sets gold standard with wellbeing investment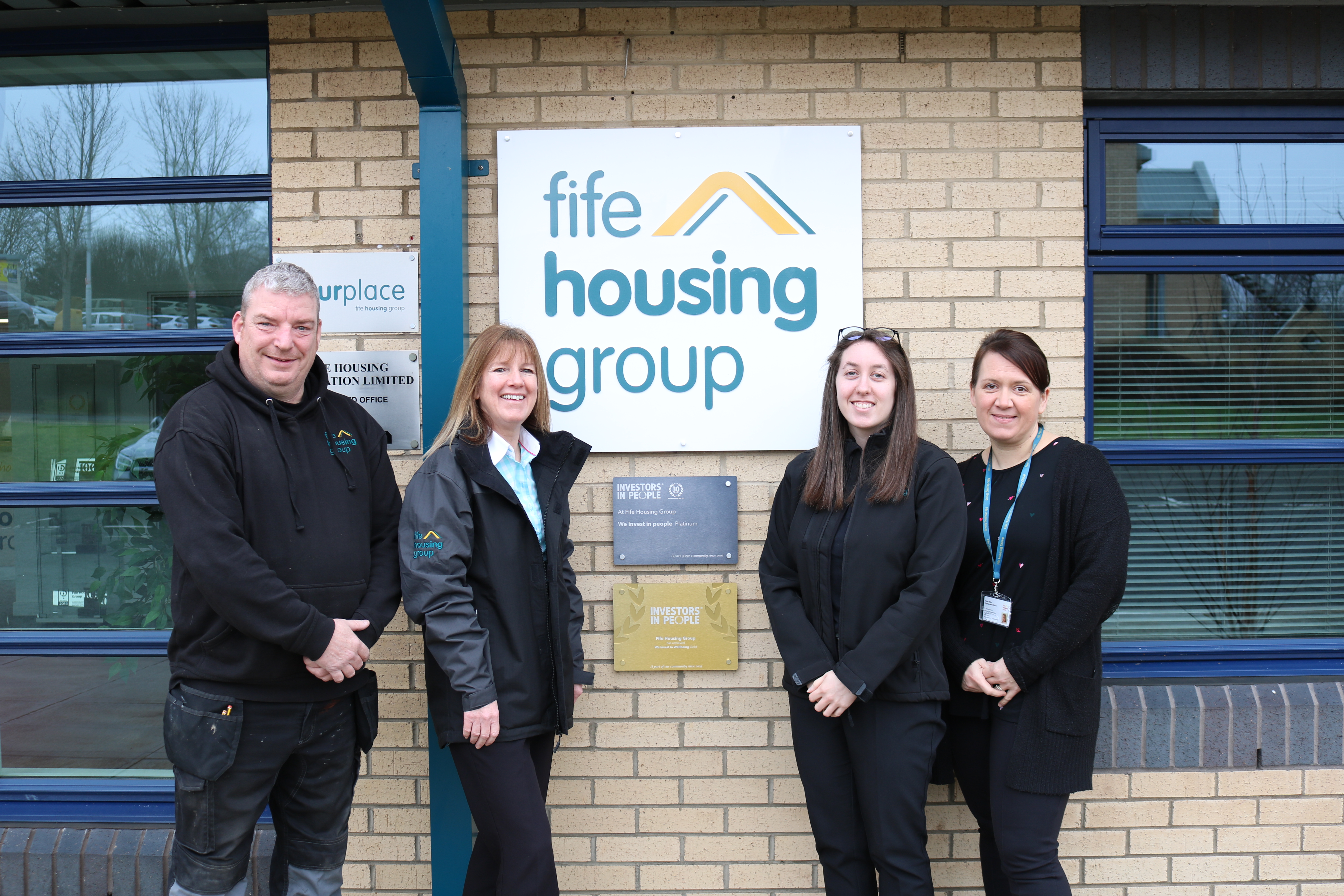 Fife Housing Group have been awarded the prestigious Investors in People (IIP) 'We invest in wellbeing' gold award for their commitment to their colleagues' wellbeing and mental health.
This accreditation augments their IIP Platinum status and recognises the strong wellbeing strategy that the organisation has in place, with flexible hybrid working, an enhanced healthcare package, virtual clubs and fitness classes, family-friendly policies and colleagues who understand and support each other's mental health needs.
Studies by Investors in People have shown that up to 40 productive days can be lost each year due to various factors, including worrying about one's finances and moderate to severe depression. Therefore, it is crucial that employers address this and commit to improving their people's wellbeing.
Paul Devoy, CEO of Investors in People, said: 'We would like to congratulate Fife Housing Group on receiving their gold accreditation. We invest in wellbeing is a fantastic effort for any organisation. It places Fife Housing Group in good company with a host of organisations that understand the value of their people.'
Commenting on their award, Fife Housing Group's CEO, Nicki Donaldson, added: "At Fife Housing Group, we believe that our people are central to our success. If we can improve and invest in our colleagues' work life, everyone reaps the benefits. Wellbeing and mental health are incredibly important to us and we have a clear focus on continuing to develop what we offer colleagues in terms of support and activities in this area. We are delighted to have received our gold accreditation and will work towards achieving platinum next."