Fife Housing Group to run 'Give a kid a coat' campaign
Fife Housing Group will again run its 'Give a kid a coat' campaign this year following the huge success of last year's initiative when it was able to help keep almost 500 children a little bit warmer over winter.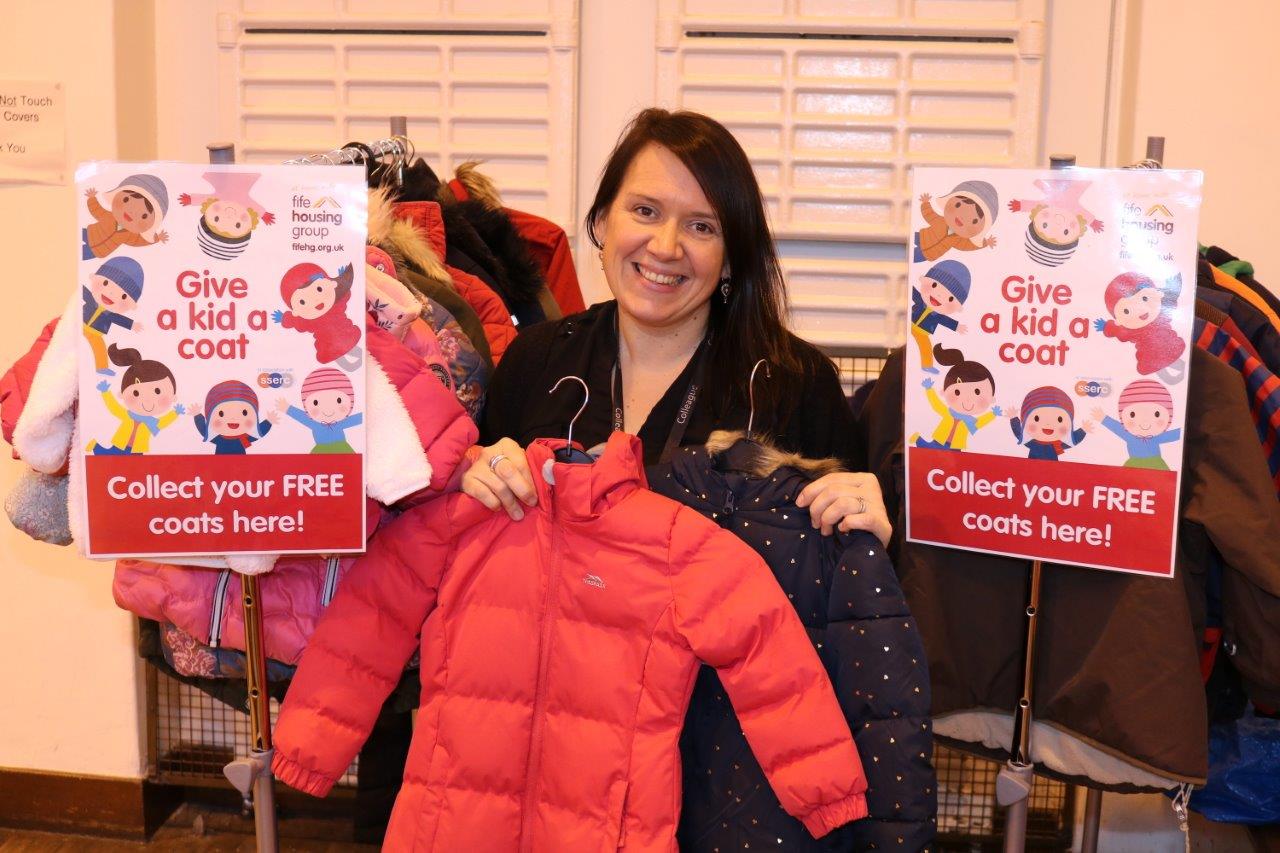 This simple concept where pre-loved coats and jackets are donated and then distributed to less fortunate children in the local area has once again been embraced by the good people of Fife, seeing them collect an amazing 1,300 plus coats this year.
Nicki Donaldson, chief executive, explained why the organisation were so keen to keep the campaign going for another year.
She said: "This colleague-led initiative was launched last year, as part of our commitment to giving something back to tenants and local communities, and we were absolutely blown away by the response we received.
"The incredible generosity of the people of Fife, and beyond, meant that lots of children went to school in a cosy new coat last year, however, there are still thousands of children in Fife living below the poverty line, with their parents and carers struggling to make ends meet.
"As such, we were keen to try and reach even more of those families and support services who would most benefit from having one less cost to cover this year, and we're thrilled to have been able to give out over 800 coats already!"
As well as working with local social work teams and support services, such as Women's Aid, Fife Gingerbread and the Cottage Family Centre, they will be distributing coats and jackets to local families completely free of charge throughout November and into December.
Anyone who knows someone who could benefit from the donations is urged to contact Fife Housing Group on freephone 08000 274 007, via info@fifehg.org.uk or pop into its Pitreavie office.