Fife Housing Group's money-saving Christmas event goes down a treat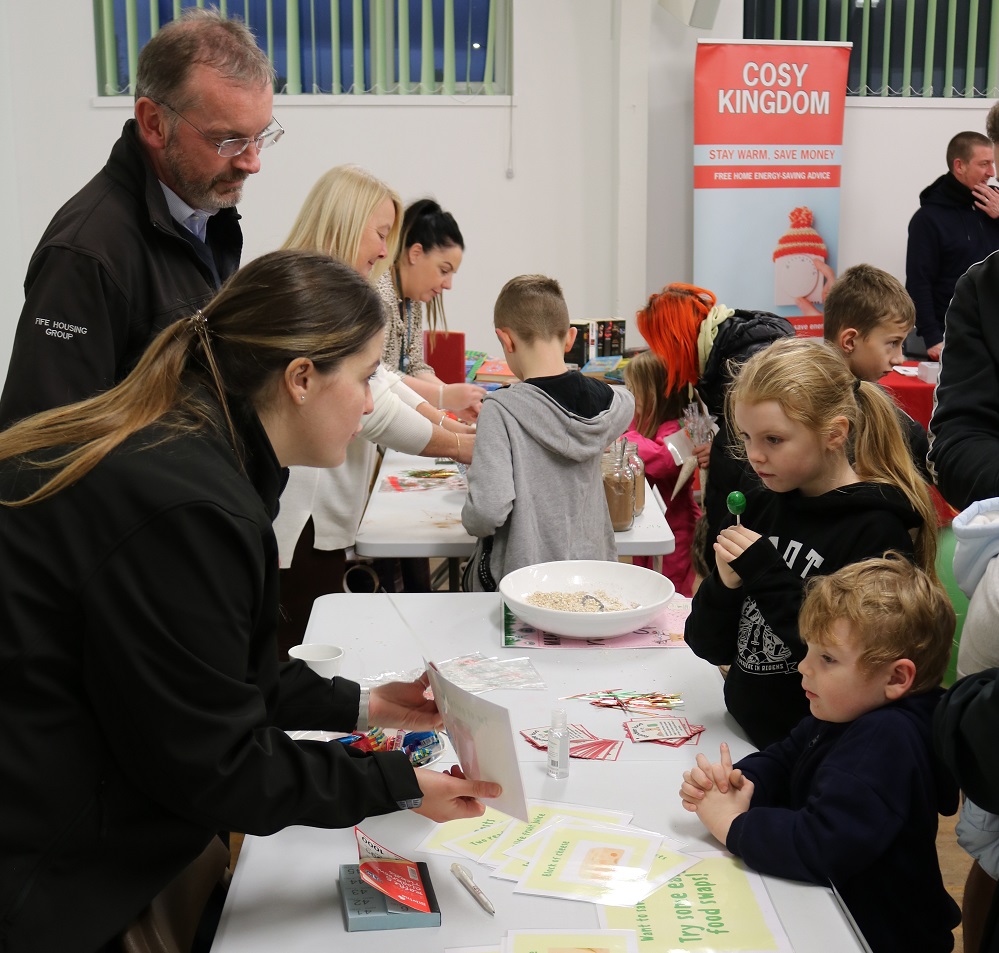 Fife Housing Group held its second money-saving event of the year to address the pressures people are feeling this winter with the cost of living crisis.
Aptly named 'Spend well and save more this Christmas,' the event took place at St Agatha's church in Methil. The event was free and open to anyone, offering plenty of activities for adults and children alike. These included money-saving quizzes, making your own Christmas gift and, for the kids, creating some 'reindeer dust' and hot chocolate kits to take home.
There were also visits from some of the dogs from Cariad Pet therapy as well as Santa Claus himself, who was collecting the children's Christmas lists.
'Spend well to save more this Christmas' also offered plenty of practical advice from event partners including HSBC, Cosy Kingdom and the NHS, focussing on topics like budgeting, cutting the costs of your energy bills and reducing food waste.
The biggest hit of the evening was the one hundred, free, pre-prepared meals kindly donated by the fantastic team at Super Lean, a local meal preparation company based in Leven. Meals were given out to attendees to take home and there was fresh soup from Stephens Bakery on offer at the event to keep everyone warm.
Feedback from guests was overwhelmingly positive. One commented: "The event felt very welcoming and it was good to have some normality back for the kids and any help with the cost of living crisis is welcomed.' Another guest mentioned that the event was 'an asset to the community in our time of need' whilst others attending said 'It felt very friendly, warm and happy. It cheered us up today, so thank you Fife Housing Group."
The cost of living crisis is a key issue that Fife Housing Group want to continue to address in their events and other activities going into next year. They would like to thank their event partners and everyone from the local community who came along.