Film puts spotlight on Elderpark's new home
Elderpark Housing has moved into its new home in Govan after a stunning transformation of a 19th century former school.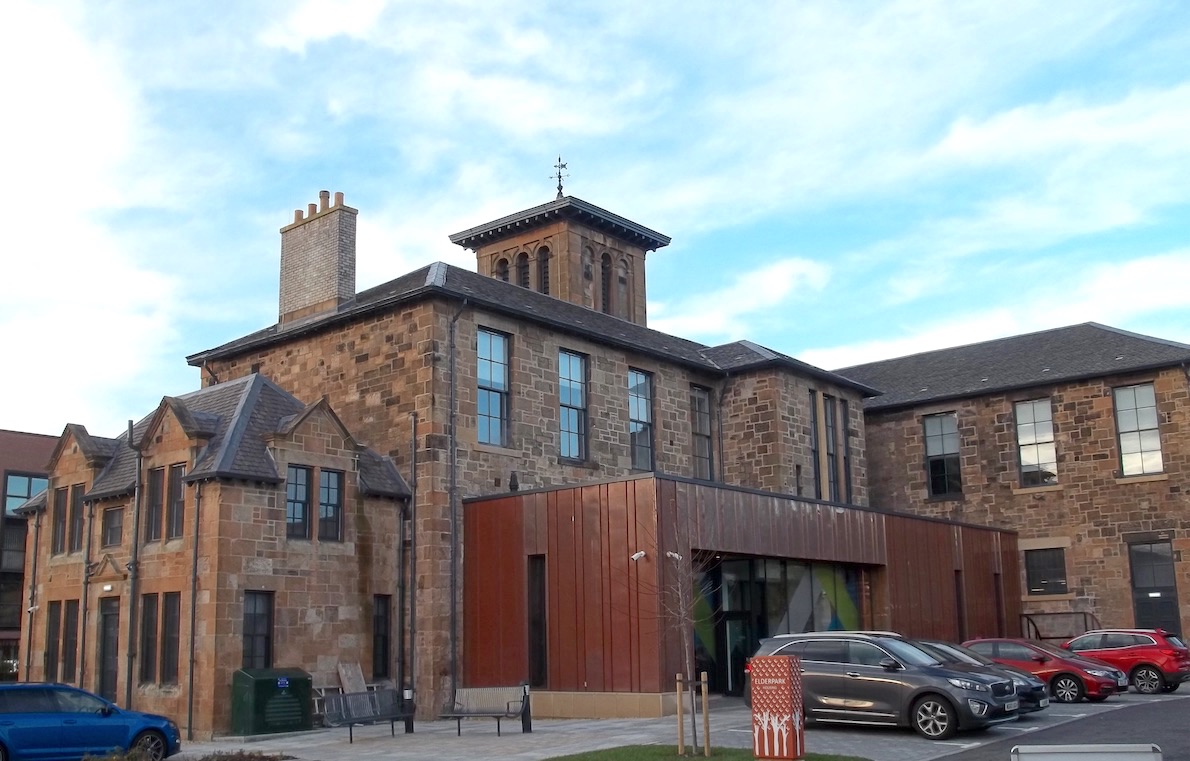 The Association has taken delivery of the restored and hugely-admired Hills Trust Primary School which holds a prominent place in the centre of Govan.
To mark moving in, a film has been commissioned showing the careful restoration of the building which has been a local landmark for almost 150 years.
The film can be found below:
The sympathetic restoration of the blonde sandstone structure which dates from 1874 provides spacious accommodation for the association while preserving many of the original features.
Elderpark commissioned Govan-based arts and media charity Plantation Productions to make the short film.
It follows an earlier one – also made by Plantation just a few weeks ago - of Elderpark's showpiece £13 million housing development at nearby Nethan Street.
In that short film which can be found on Elderpark Housing's YouTube channel local residents spoke of their delight with their new homes.
Now this second film will serve as an important historical record of the restoration of Hills Trust Primary School.
In the film, staff and management committee members give their own views of the completed restoration – expertly carried out by MAST Architects and contractors CCG (Scotland) - under the most challenging circumstances in light of the ongoing health emergency.
"B listed" Hills Trust School is one of Govan's best known buildings with its recognisable bell tower. It was built on land bequeathed to the Govan community and named after philanthropist Abraham Hill.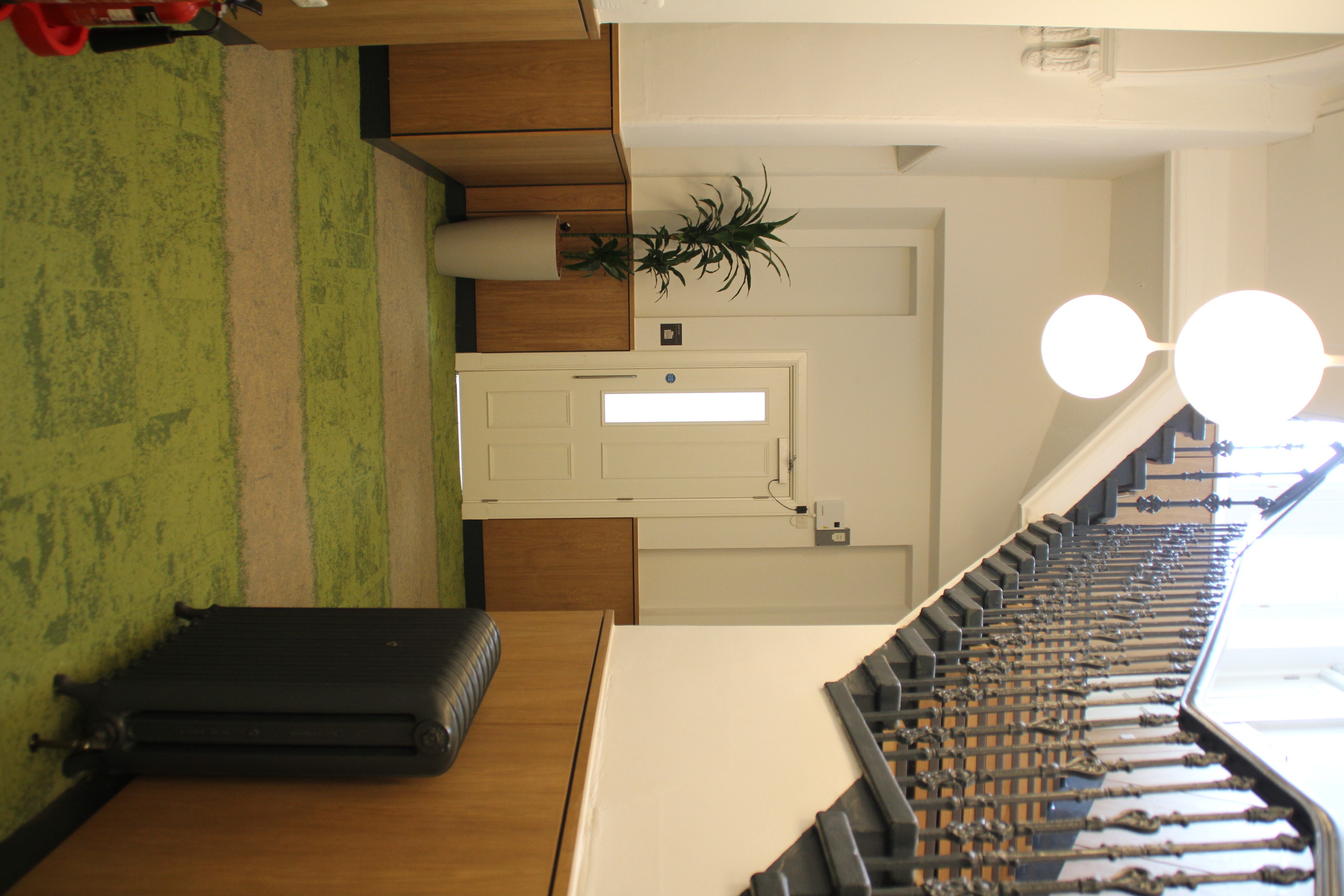 The work on the Victorian former school was primarily funded by Elderpark Housing but with support from Glasgow City Council through the Govan Cross Townscape Heritage Initiative and Conservation Area Regeneration Scheme, the Heritage Lottery Fund and Historic Environment Scotland.
The restoration has preserved the traditional staircase used by thousands of schoolchildren for almost a century, and there is a strong emphasis on the local area with green, blue and grey décor as a nod to nearby Elder Park, the River Clyde and Govan's shipbuilding heritage.
High ceilings – so typical of Victorian schools - have been preserved and each of the larger meeting spaces reference significant figures within the Govan area – notably Lady Isabella Ure, Sir John Elder, Abraham Hill and heroine of local housing Mary Barbour.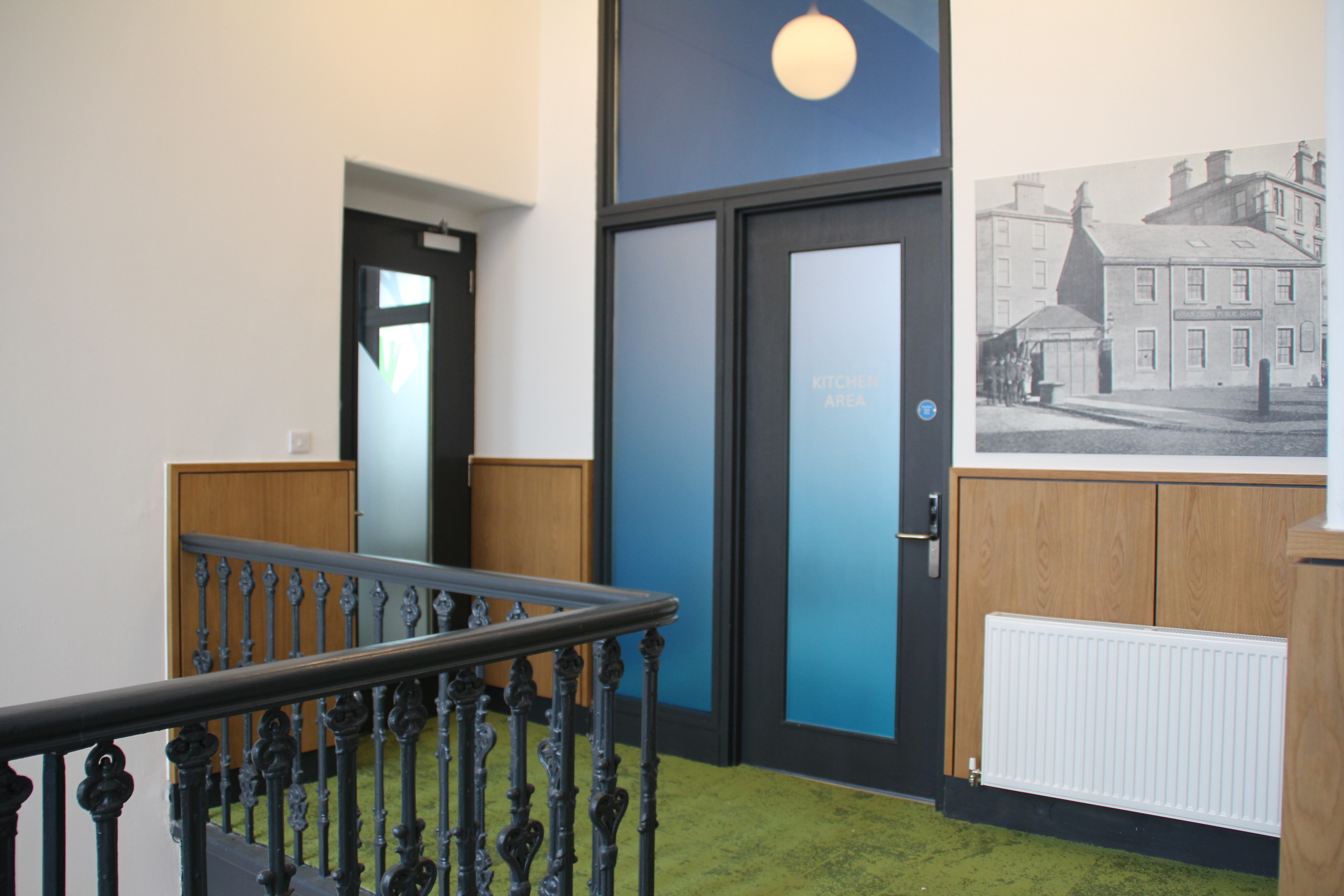 Janet Evans, Elderpark chairperson, said in the film: "This has been a massive team effort in the two years since the ground was broken to start this project and the many years before when we tried to get the project up and running. We have restored this beautiful building and given it back to the community as an asset for the future."
Gary Dalziel, chief executive, said it was crucial to "respect" the original features of such an impressive building while ensuring it became a modern, accessible workplace.
He said: "This will make a massive difference to Elderpark Housing and it is important to thank those our partners who were so committed to this project – without whom this achievement would not have been possible.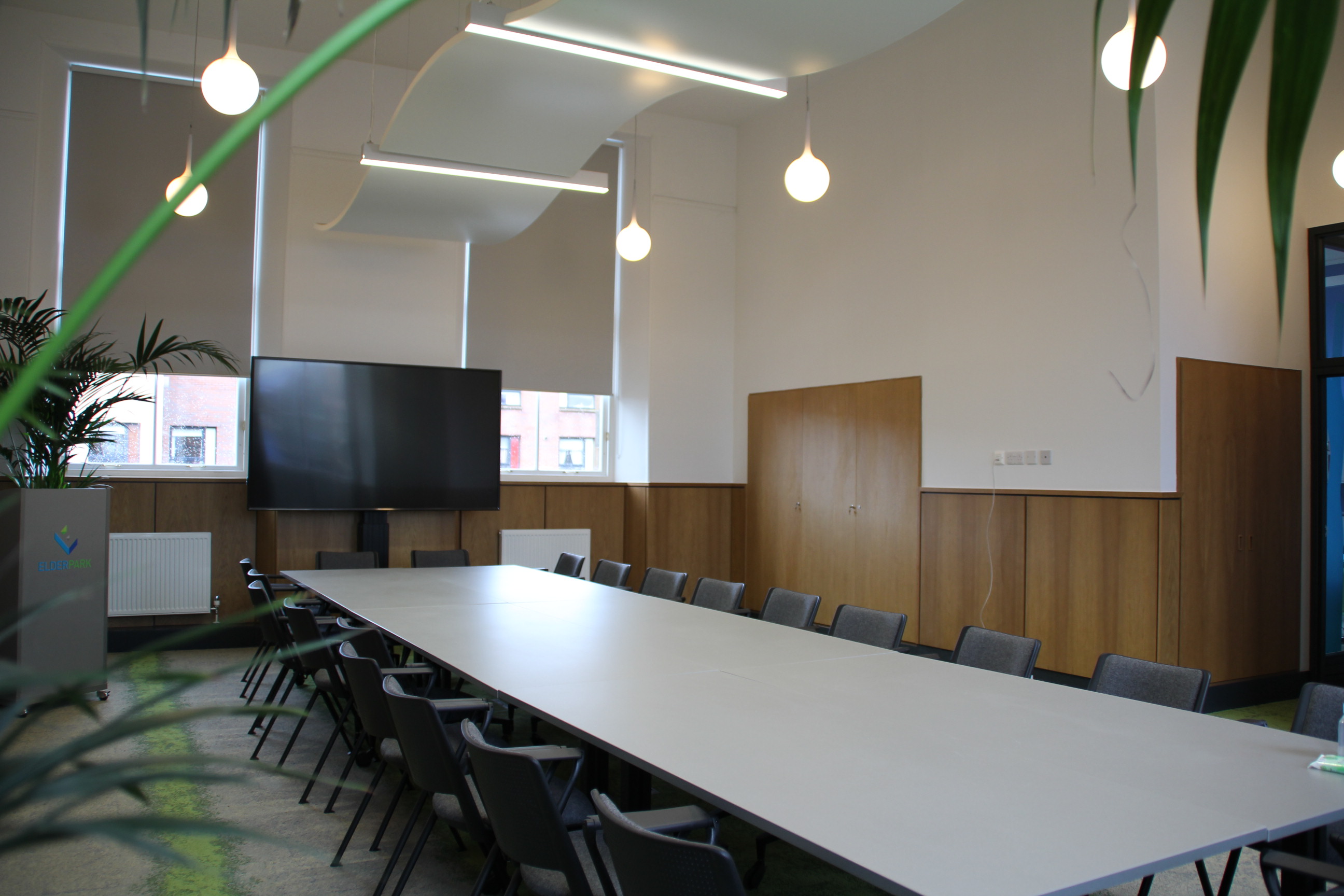 "We have been in need of suitable office space for some time and perhaps the easier option would have been to build a brand new office. However as an organisation rooted within the community for well over 40 years, the opportunity to make Hills Trust our new home appeals to our ethos as a local organisation.
"Having lain derelict for around 10 years, we are proud that we have been able to bring the building back to life and maintain such an important part of Govan's history for generations to come."