Sanctuary and Mast Architects win 'Best affordable housing development' award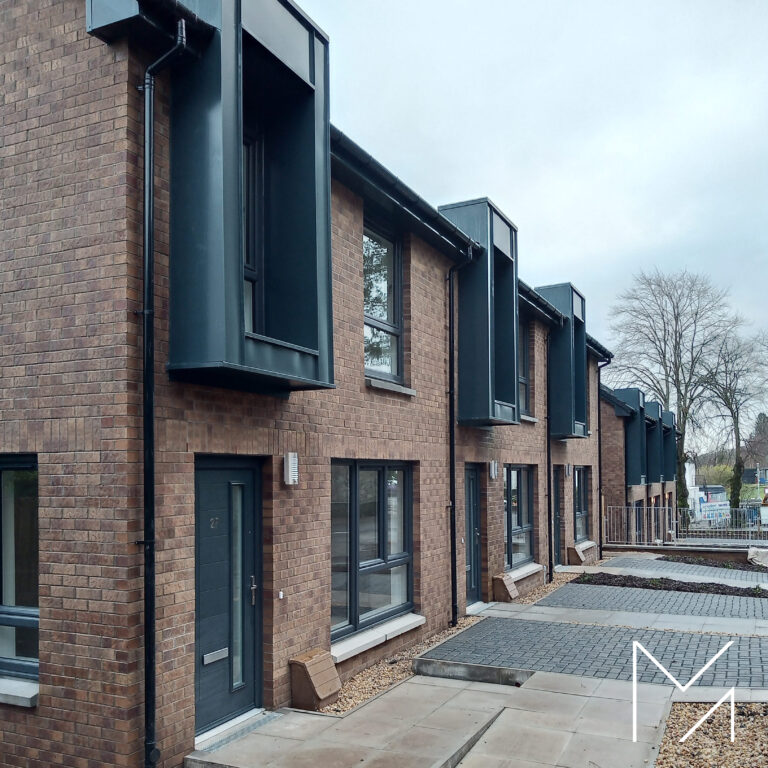 An Inverclyde housing project has been awarded 'Best affordable housing development - less than £20m' at the national Inside Housing Development Awards.
A joint project between Sanctuary Scotland Housing Association and Mast Architects, the development is spread across four sites in Port Glasgow and Greenock and has delivered 96 new homes with units specifically designed for over 55s.
This is Sanctuary's first development in Inverclyde, where it has entered into a partnership with Inverclyde Council to tackle the lack of quality affordable social rented housing in the area.
Gillian Lavety, development director for Sanctuary Scotland, said: "In response to the need for suitable housing for the ageing population within Port Glasgow, we designed one site, on Dubbs Road, with elderly tenants in mind, supporting them to regain control of their homes and lives, and making sure they were fully accessible.
"Sixteen flats included walk-in showers (designed specifically to meet the needs of people over 55), a passenger lift and automatic entrance doors."
All the new homes include high levels of insulation, large double-glazed windows and photovoltaic panels allowing for reduced bills.
The project was delivered in partnership with Faithful & Gould, CDP and Cruden Building.