Final wave of research set to shine light on impact of tenancy reforms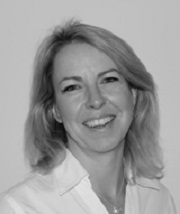 Indigo House, funded by the Nationwide Foundation, will this week launch the final phase of research to unveil how tenancy reform has impacted the experiences of tenants and landlords in Scotland's private rental market.
The research will be officially launched at the conference of the Scottish Association of Landlords taking place on Wednesday 8th November in Edinburgh.
This research forms part of the five-year RentBetter study, which seeks to understand whether and how private renting reforms introduced in Scotland since 2017 are having the desired impact on renters by increasing security of tenure, empowering tenants, protecting against excessive rent increases, and improving renters' overall experience.
Through two waves of research to date in the past four years, RentBetter has built a clear evidence base of the differences between renters' experiences living in the private rented sector before and after the 2017 regulations were implemented. It also provides evidence on how landlords, local authorities, and support and advice agencies view the changes.
This third and final wave of research seeks to uncover the impact of the tenancy changes, what is yet to be achieved, and how this might be done. This final wave will also examine the impact of rent controls introduced through the Cost of Living legislation in 2022.
Anna Evans, director at Indigo House, said: "With renting reform remaining firmly on the Scottish Government's agenda, this final research will be of key interest to policymakers."