Five week wait for Universal Credit 'leads people to debt, foodbanks, stress and ill health'
Citizens Advice Scotland (CAS) has called for action to reduce the 'five week wait' that claimants of Universal Credit (UC) face before receiving their first payment.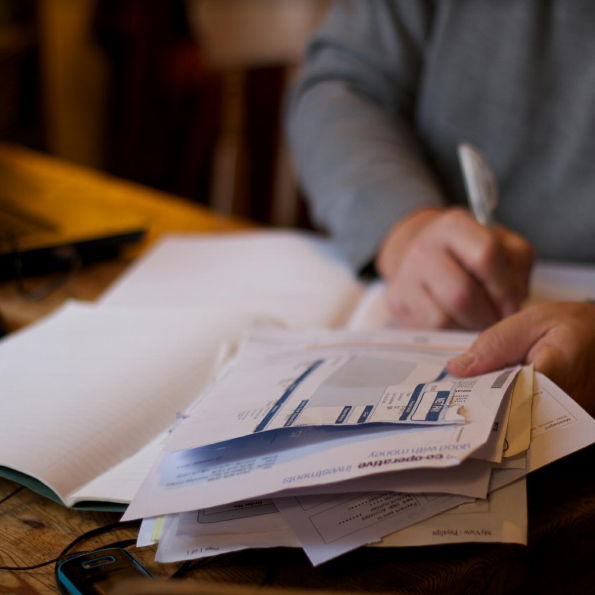 In the run-up to the UK Government's spending review later this week, CAS has published a new 'Voices From the Frontline' briefing which summarises the impact this delay has on people, and calls for a set of changes that will mitigate these problems.
The briefing includes anonymised testimony from CAB clients from across Scotland about the impact the waiting time has had – including creating debt or causing existing debt to spiral, leaving people with no money to heat their home or buy food, and exacerbating ill health.
Now, the charity is calling for the Chancellor to use the spending review to reduce the amount of time people have to wait to receive the first payment, and to make non-repayable advance payments available to new claimants to avoid debts building up.
Publishing today's briefing, CAS social justice spokesperson, Mhoraig Green, said: "The Citizens Advice network in Scotland sees hundreds of thousands of people every year, and many of these cases are people who have had problems with UC.
"Our evidence has consistently shown the five week wait to be one of the most problematic features of UC. It can cause or exacerbate debt problems, as payment of rent, council tax, utilities and other priority bills may immediately be put at risk, particularly if someone has no savings or has delayed making a claim.
"It can also leave people struggling to afford food and other essentials. Indeed, clients have had to resort to foodbanks, Crisis Grants and high cost credit, such as payday loans, just to get by. Many clients have also reported increased stress and negative impacts on their mental and physical health as a result of the wait.
"So we are today calling again for action to address the problems of the five week wait. In the meantime anyone who is currently struggling with UC or needs help to make an application can get free confidential and impartial advice from their local Citizens Advice Bureau."
In the briefing CAS recommends the following changes:
The UK Government should reduce the length of time people have to wait for their first UC payment.
Consideration should be given to a single, additional, non-refundable assessment payment for new UC claimants to reduce hardship caused by having no non-repayable income for at least five weeks.
DWP takes all possible steps to ensure that the processing of UC claims is not delayed. In particular, DWP should ensure that additional information requested by them, particularly in relation to housing costs, is appropriate and is processed in a timely manner.
Run-ons (extended payments of legacy benefits, aimed at helping claimants through the long wait for their first UC payment) should be extended to everyone with immediate effect. Run-ons of Tax Credits should also be introduced.