GHA chair and MSP urge Wyndford tenants to have say on £54m transformation
GHA tenants living in Wyndford in Glasgow are being encouraged to have their say on plans for a £54 million transformation of their community.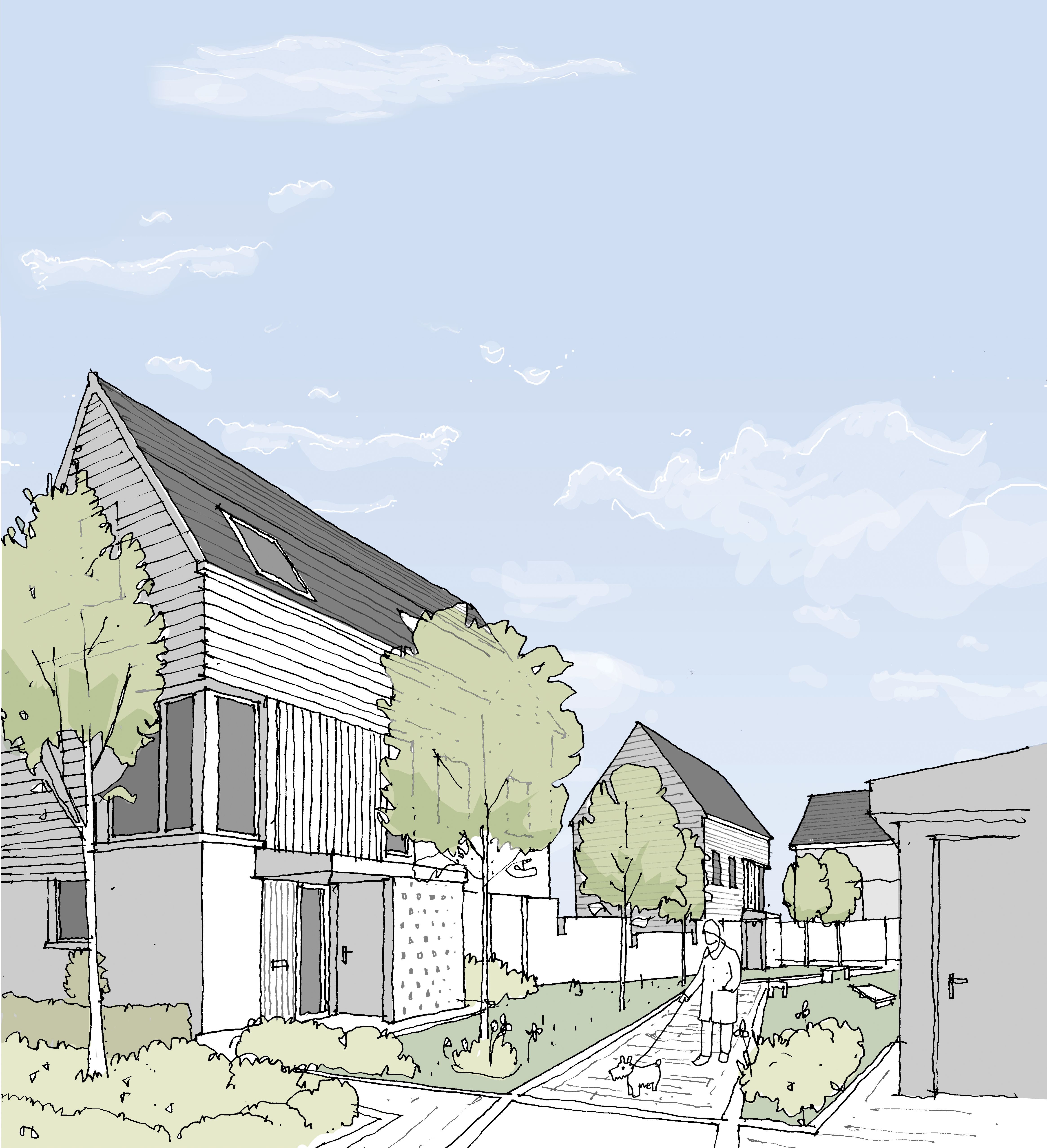 Chair Bernadette Hewitt and MSP Bob Doris are urging people living in GHA homes in Wyndford to share their views on proposals for one of Scotland's biggest regeneration projects in recent times.
GHA, part of Wheatley Group, has launched an eight-week consultation with local tenants in the Maryhill area of the city, which, if given the go-ahead, would see hundreds of new energy-efficient affordable homes built in the community.
The regeneration would also see four outdated multi-storey blocks – at 120, 151, 171 and 191 Wyndford Road – demolished to make way for the new homes. The blocks, which comprise bedsits and one-bedroom flats, have low levels of occupancy and high rates of turnover.
Bernadette Hewitt said: "The consultation with tenants in Wyndford is well underway and we'd urge everyone who has received a pack through the post to read what we are proposing and tell us what they think of the regeneration plans.
"We've made it as easy as possible for local tenants to have their say by speaking with their housing officer, using the feedback form, by email, phone or by contacting the Tenant Participation Advisory Service (TPAS).
"The early feedback we've had from tenants has been very positive so far with many supporting our plans to invest £54 million transforming the community. Anyone who has any questions should get in touch with their housing officer or pop along to one of the drop-in sessions we're holding in the community."
Bob Doris, SNP MSP for Maryhill and Springburn, has welcomed the plans and urged as many tenants as possible to take part in the consultation.
Mr Doris added: "I warmly welcome the major investment planned by GHA to regenerate the Wyndford estate.
"The consultation which has been announced is an important opportunity for local residents to help shape that regeneration. I look forward to more information from GHA in the weeks ahead as local residents take part in the consultation process."
"Clearly those tenants in the four multi-storey blocks which may be demolished will have particular questions and it is important GHA has committed to extensive engagement.
"I look forward to meeting GHA in the weeks ahead to also feed into that consultation. I would encourage residents right across the Wyndford to take part in the consultation and help place local residents at the heart of regeneration plans."
GHA is also holding a series of community drop-in events at the Maryhill Hub, 186 Wyndford Road, Glasgow, G20 8HF.
The independent tenant consultation runs until 14 January 2022 and is supported by TPAS.