Glasgow primary school lives on as new affordable homes
Gone are the school bells, the teachers, the dinner hall, the books and blackboards, but the spirit of south Glasgow's Holmlea Primary School lives on.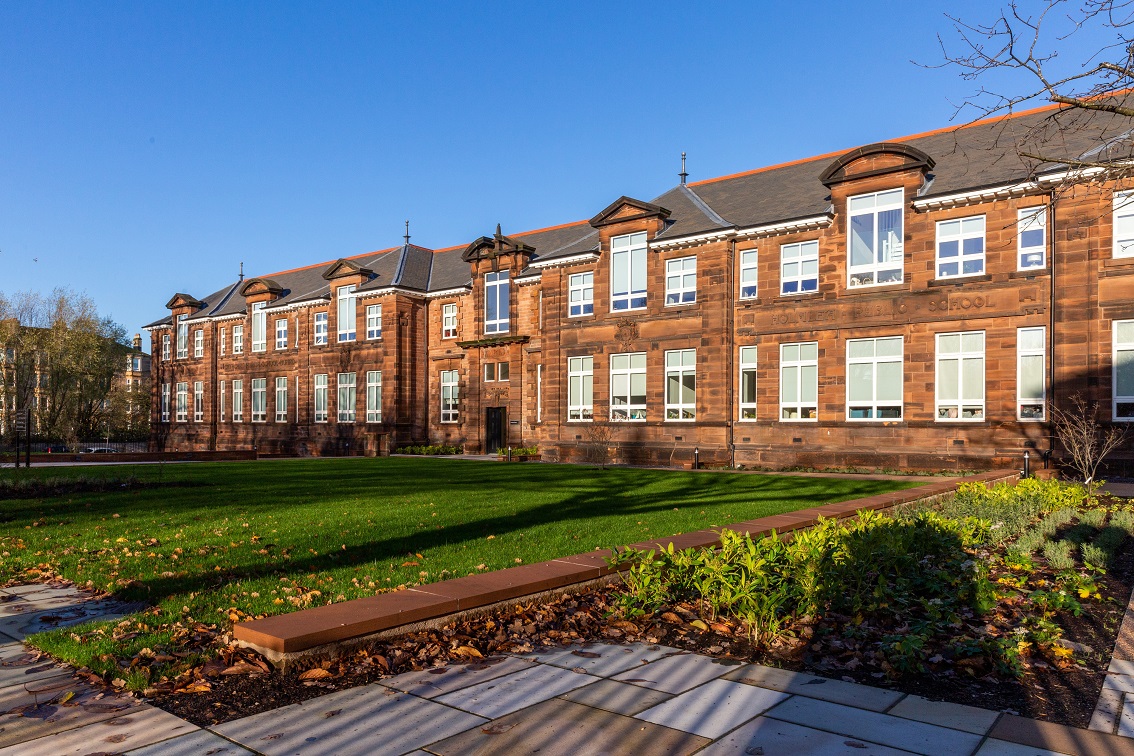 In October 2004, the school said goodbye to pupils for the last time. Facing an estimated repair bill of £5m, a merger with another school was decided and the building was left abandoned.
The elegant Grade B Edwardian baroque style school remained a familiar part of the local community but was left unused and unloved until 2018 when Home Group bought it and started the restoration process – a restoration that saved the school from demolition and ensured it remained part of the community for generations to come
Home Group worked closely with Glasgow City Council and Cathcart & District Housing Association to sympathetically restore the school and create 49 beautiful affordable homes in this desirable area of Glasgow.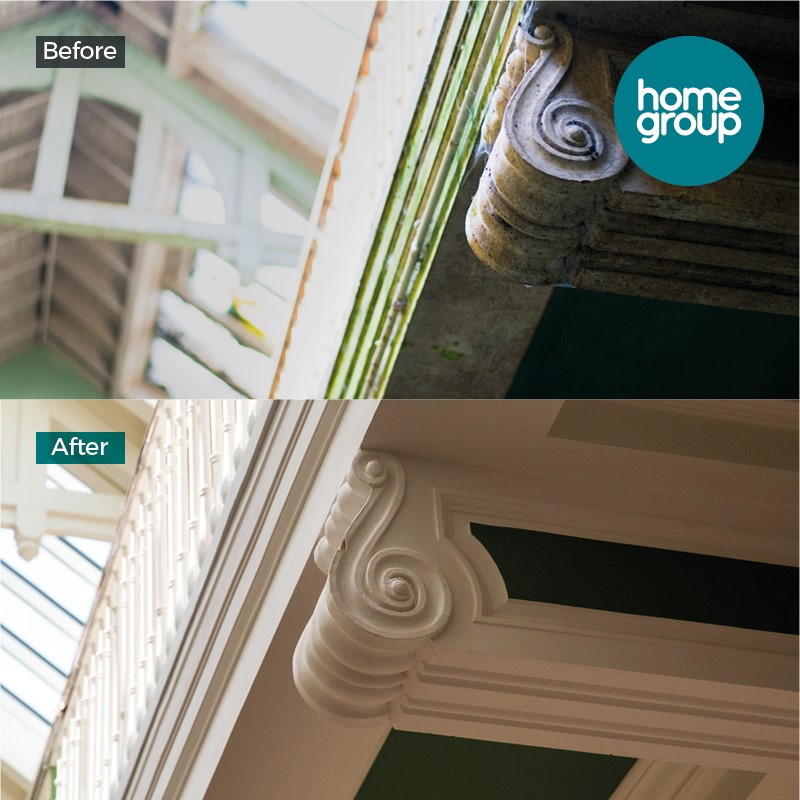 Stuart Dixon, head of development for Home Group Scotland, said: "Preserving and protecting our heritage is important. We saw beyond the potential issues presented by Holmlea Primary School and its listed buildings and came up with a plan to develop the site sympathetically."
As part of its outreach on the project, Home Group invited former teachers and pupils of Holmlea back to tour the site. It was an opportunity to reminisce about some of the best years of their lives - as well as the occasional football crashing through a class window. Now that the project is complete, the participants have been sent images of the restoration. Due to COVID-19, an official launch of the development has been postponed.
One former pupil is Colin McKellar who uploaded the photos onto the dedicated 'Holmlea Primary School' Facebook page where it had over 100 likes and almost 60 positive comments from former teachers and pupils. Colin was invited along to the development to see the exterior and some of the internal communal areas for himself.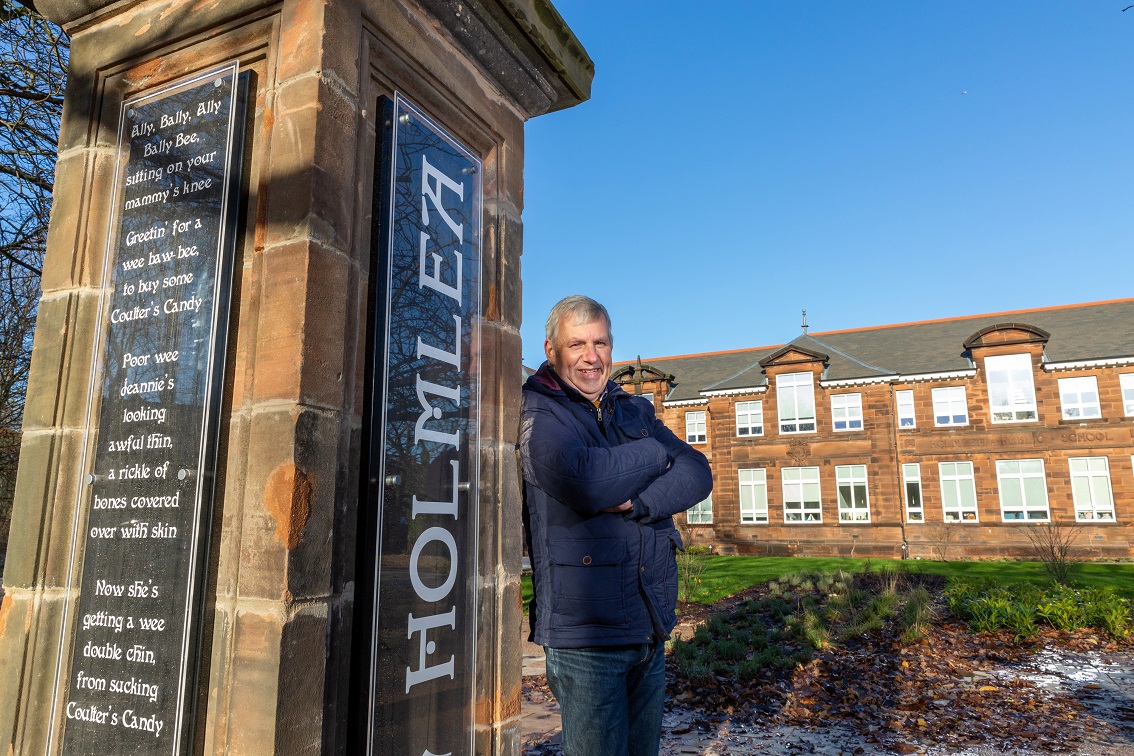 "They've made such a good job, it's really beautiful," he said. "It was strange to see the door of my old P7 classroom as someone's house now. It's really like stepping back in time. I kept expecting to hear the bell."
Another ex-pupil, Steven Smith said: "It is amazing to see the transformation of this beautiful building and brings back happy memories of my primary school life at Holmlea."
And the new customers moving into their new homes couldn't be more excited. One customer, who is a former pupil of the school, said: "I was a pupil at Holmlea Primary school in Primary one 46 years ago. We moved home shortly afterwards, so I didn't stay at the school, but I think it's great that I'm now living amongst the old classrooms, there are so many memories here for so many people. The flat we have is brilliant. Fantastic views and my daughter and I have our own private spaces. We couldn't ask for more."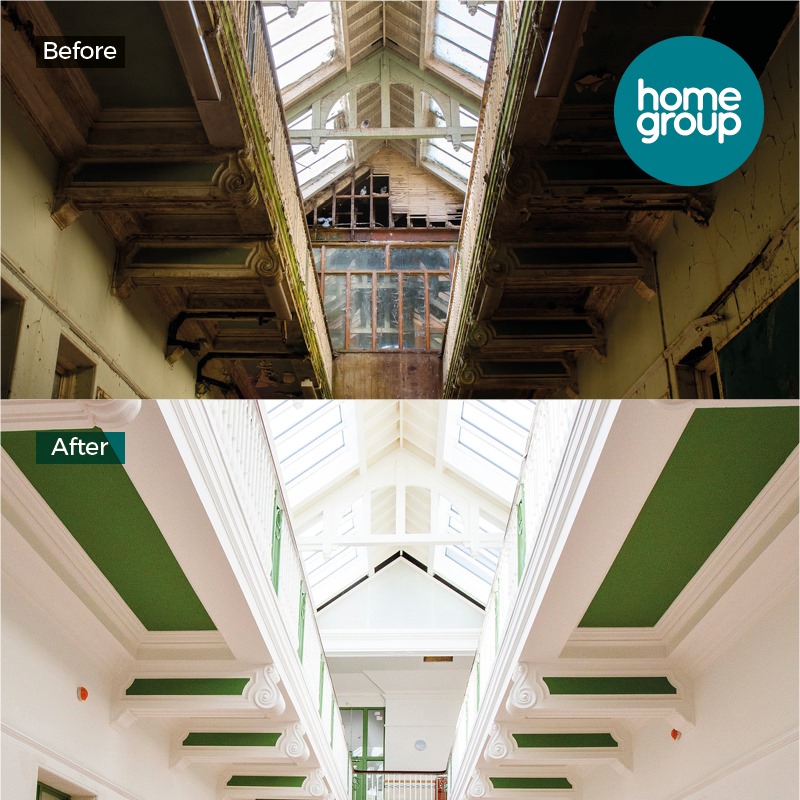 Hugh Burrows said: "My aunt lived in the area when I was growing up and I used to play with the local kids, many of them went to Holmlea Primary School. I moved back into the area six years ago and I'm thrilled to be moving into a home within the old school building. It holds so much history and I'm delighted to be a part of it I've been told my living room was once the headmaster's office so that's pretty fun."
Moving into a flat in Holmlea was extra special for new mum Hollie Osbourne as the team at Home Group worked hard to ensure that her mum, Janice Little, was allocated a flat a couple of doors along.
"The flats are exceptional," she said. "Sometimes I can't believe this is where I live. I grew up in the area and went to Holmlea nursery and I've watched this school be transformed. As a new, single mum I really needed some family support and the Housing Managers at Home Group went above and beyond to help me.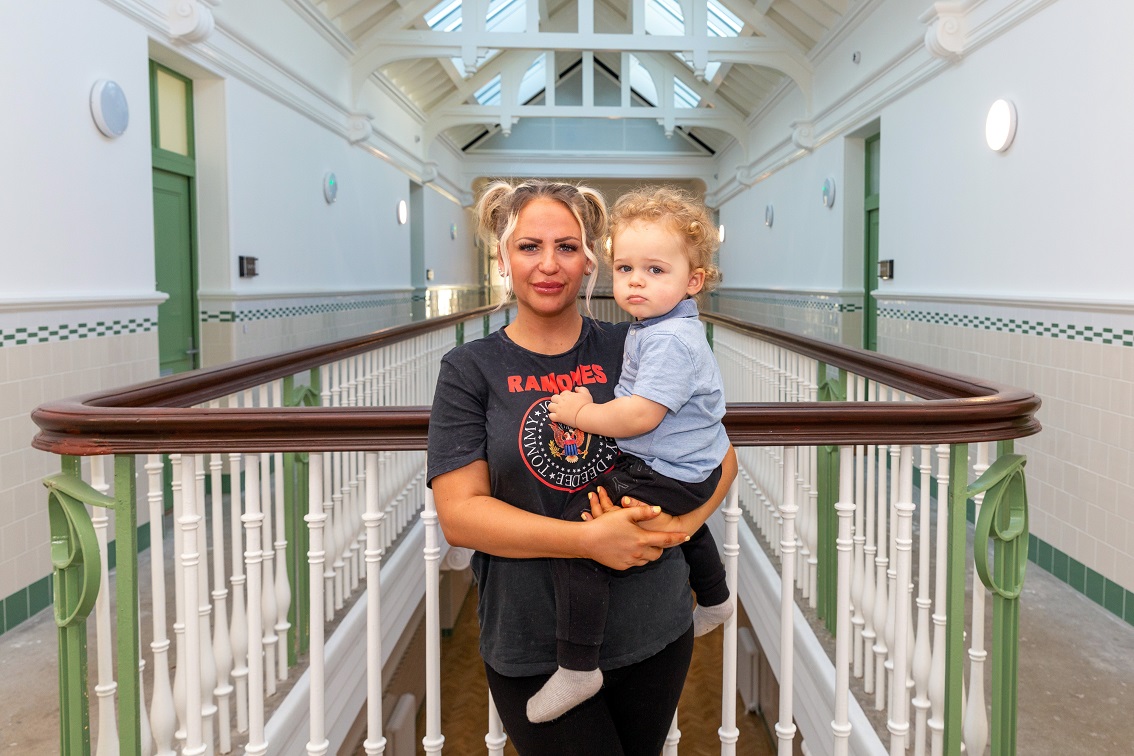 "My mum was a Home Group customer in a different area but the team worked hard to get her a flat in the development too. Now she's so close and can pop by for a cup of milk whenever she wants. When I first saw the development, I wondered who the lucky people would be to get the flats with the fabulous huge window and my mum got one!"
Cathcart & District Housing Association director, Christine Leitch, added: "It has been a tremendous achievement on the part of Home Group and Cathcart & District Housing Association to be able to save this iconic building. Completion of this complicated renovation has revitalised the area and all our new tenants are delighted with the quality of their brand-new homes. The dedication of the design team and the support of Glasgow City Council have ensured that this piece of history now has a vibrant new life. I am proud to have been a part of this development."
New residents will find local amenities, shops and transport on their doorstep and, in turn, shopping locally will hopefully help support businesses in the area. In keeping with the sympathetic redevelopment, the new development has made a statue of one of the pillars from the building with the old playground song, 'Ally Bally Bee' engraved on the side.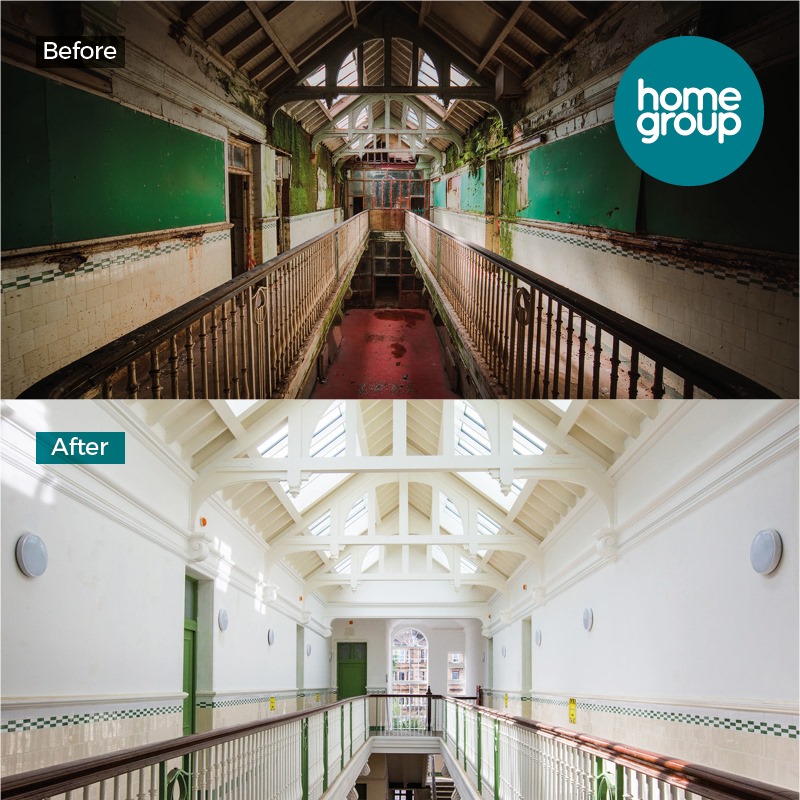 Stuart Russell, director of Anderson Bell + Christie architects, who also worked on the project, said: "Holmlea is one of those rare projects where we were lucky enough to work with a true landmark, a building still cherished by the community which had sadly been neglected and fallen into a state of disrepair. Had it not been for the vision of Home Group, and their partnering with CDHA, it's likely the building would still be falling into further disrepair.
"The category B listed building is a beautiful example of the Andrew Balfour designed Glasgow schools of the early 1900s and Home Group recognised its value and allowed the design to respect its character and setting; working with the existing urban grain and curating a well-considered civic frontage as well as respecting the quality of the craftmanship within the main internal atriums and seeking to restore those spaces to their former glory.
"Working with Historic Environment Scotland as well as the previous building occupants was an extremely important and fruitful experience which helped the whole team understand the value of the building."
Home Group said it looked past Holmlea's potential pitfalls and found a solution that both inspires and integrates the building back into its local community; it's an outstanding case study in transformational conservation and urban regeneration and locals and new customers alike, are delighted it is part of the community once more.