Govan Housing Association begins work on 92 new homes
Work is under way to deliver Govan Housing Association's £17 million development in the heart of Govan.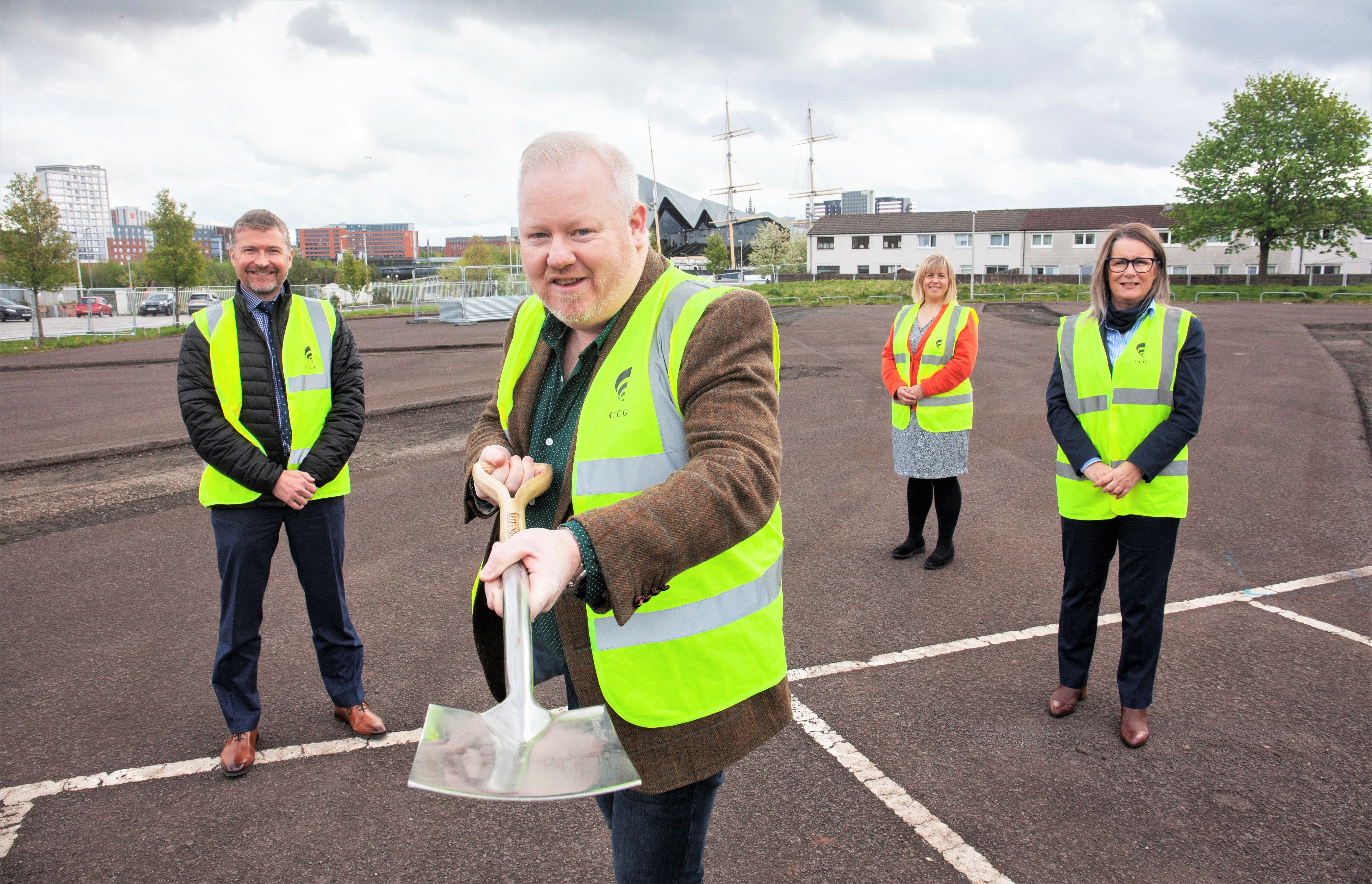 The Association is building 92 flats in a striking waterfront development which will transform the look of Govan Cross.
The new homes for rent – with an additional six commercial units beneath them – will be created at Water Row close to the River Clyde as part of a wider multi-million masterplan to help regenerate the community.
Over the next five months, work will take place preparing the initial ground work at a recently-closed car park where the flats will be constructed. Building will get under way in January next year and is expected to take two years.
It follows significant community consultation and the new homes are being widely welcomed by local residents.
Fiona McTaggart, chief executive of Govan Housing Association, said this week's launch was an "important day for the community and signalled another step forward in regenerating Govan".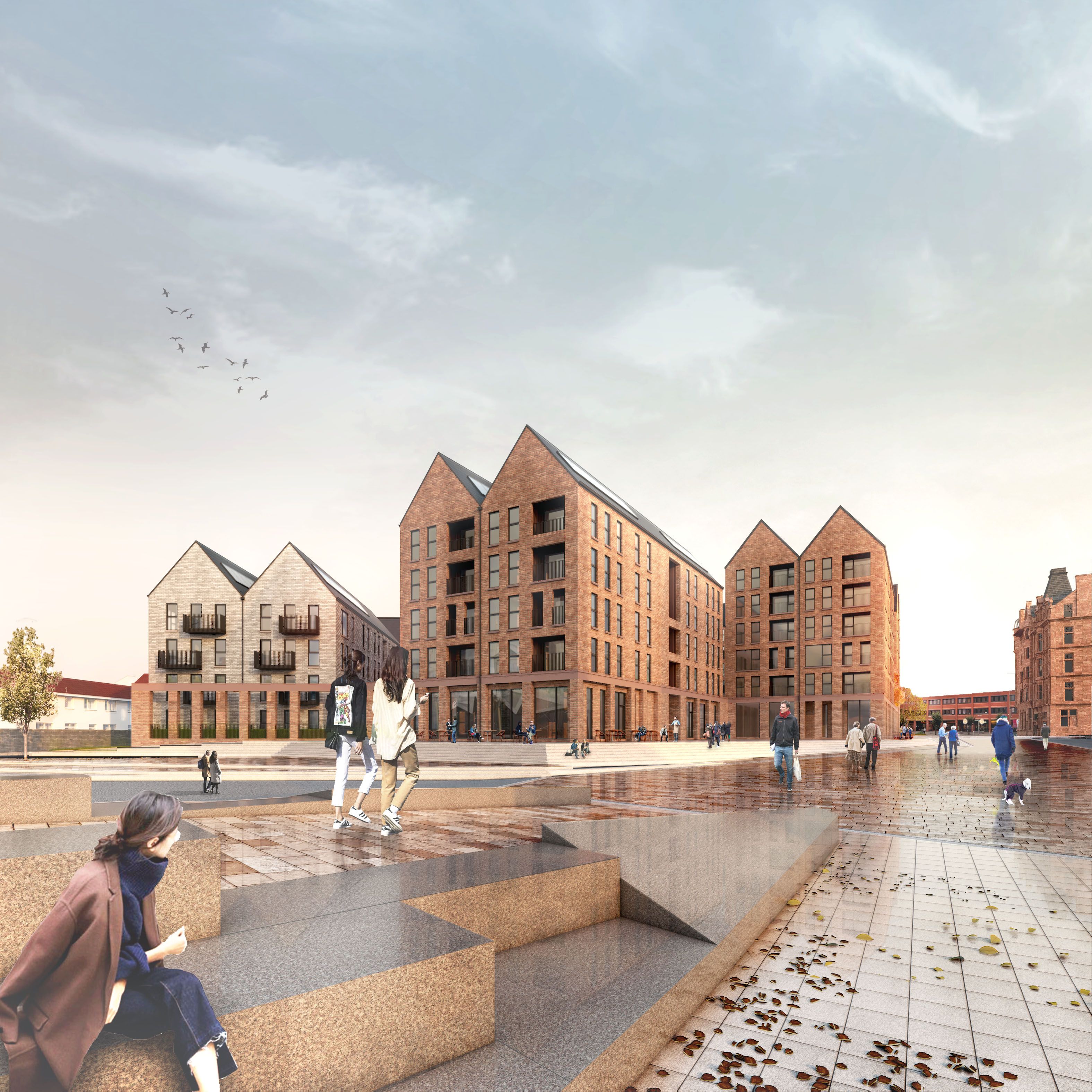 She said: "These new homes are the first phase of a bigger multi-million-pound masterplan which will breathe new life into the Govan community. The delivery of much-needed affordable homes in the heart of our community remains a number one priority for Govan Housing Association.
"We acknowledge the efforts of many partners and agencies in working together and look forward to delivering new housing and further regeneration for our community."
The construction will be carried out by CCG (Scotland) and the project is being designed to meet Glasgow City Council's 'Glasgow Standard' for new build housing - providing affordable, warm, safe and highly energy-efficient homes.
Many of the properties will offer stunning views over to the north bank of the Clyde to the Riverside Museum and beyond and become a new Central Govan landmark.
All 92 flats will have two bedrooms, with 10% being designed to 'wheelchair adaptable' standards. The development will be between four and six storeys high and comprise of three blocks.
In a further boost to the community, there will be a training and employment benefit for the local area. This will be delivered by CCG (Scotland) with particular emphasis on work experience and apprenticeship opportunities.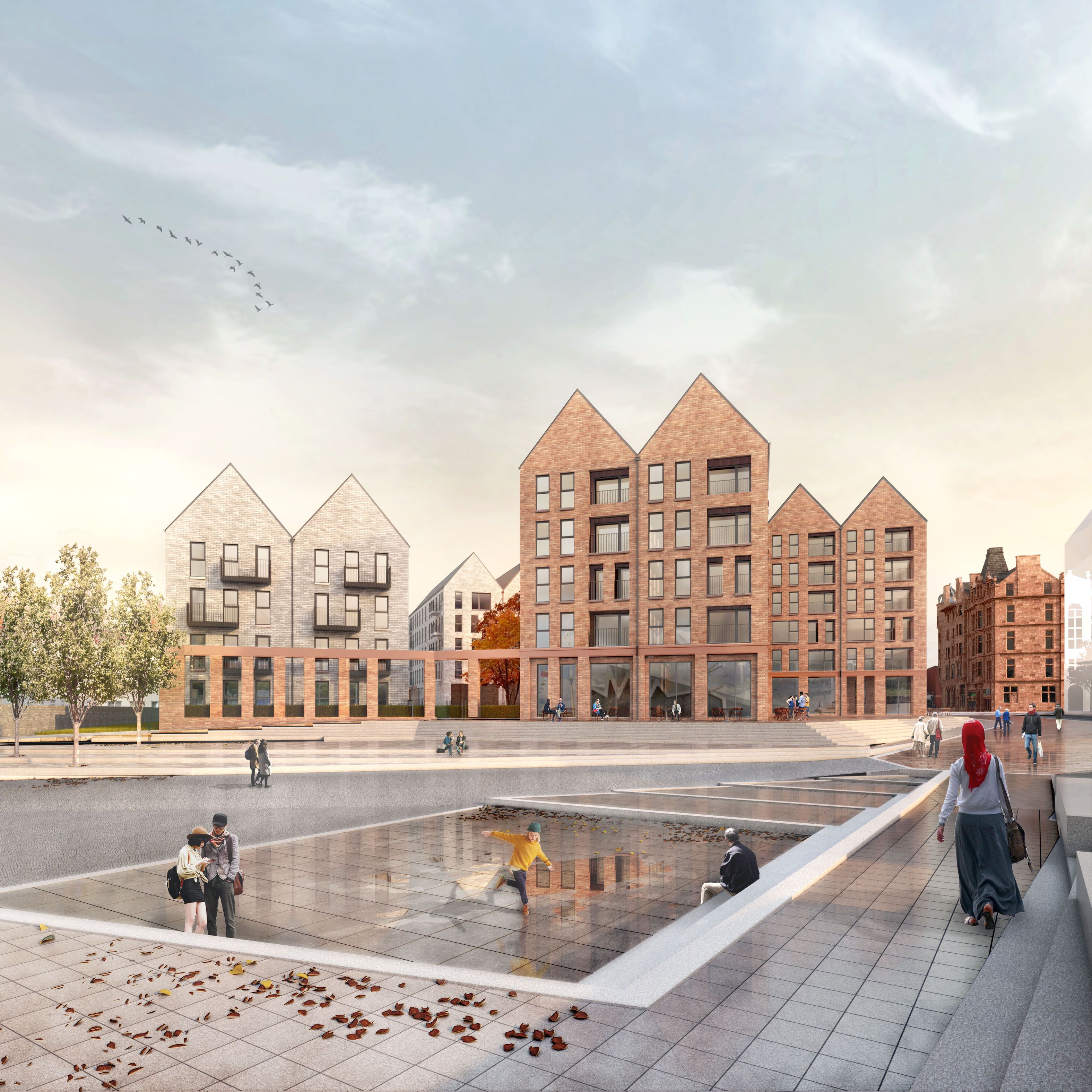 David Wylie, CCG (Scotland) managing director, added: "The Water Row Masterplan is a significant development for the city of Glasgow and the community of Govan. Alongside the creation of the new Govan/Partick Bridge and commercial premises, this first phase of housing will be a positive addition to the local economy.
"CCG are delighted to be involved with our partner Govan Housing Association. We look forward to commencing these enabling works this summer in advance of a formal site start in early 2022."

The work is being funded by a combination of loans taken out by Govan Housing Association along with important public funding.
This includes grants from the Scottish Government and Glasgow City Council's Affordable Housing Supply Programme, the Glasgow City Region City Deal and Clyde Mission Fund.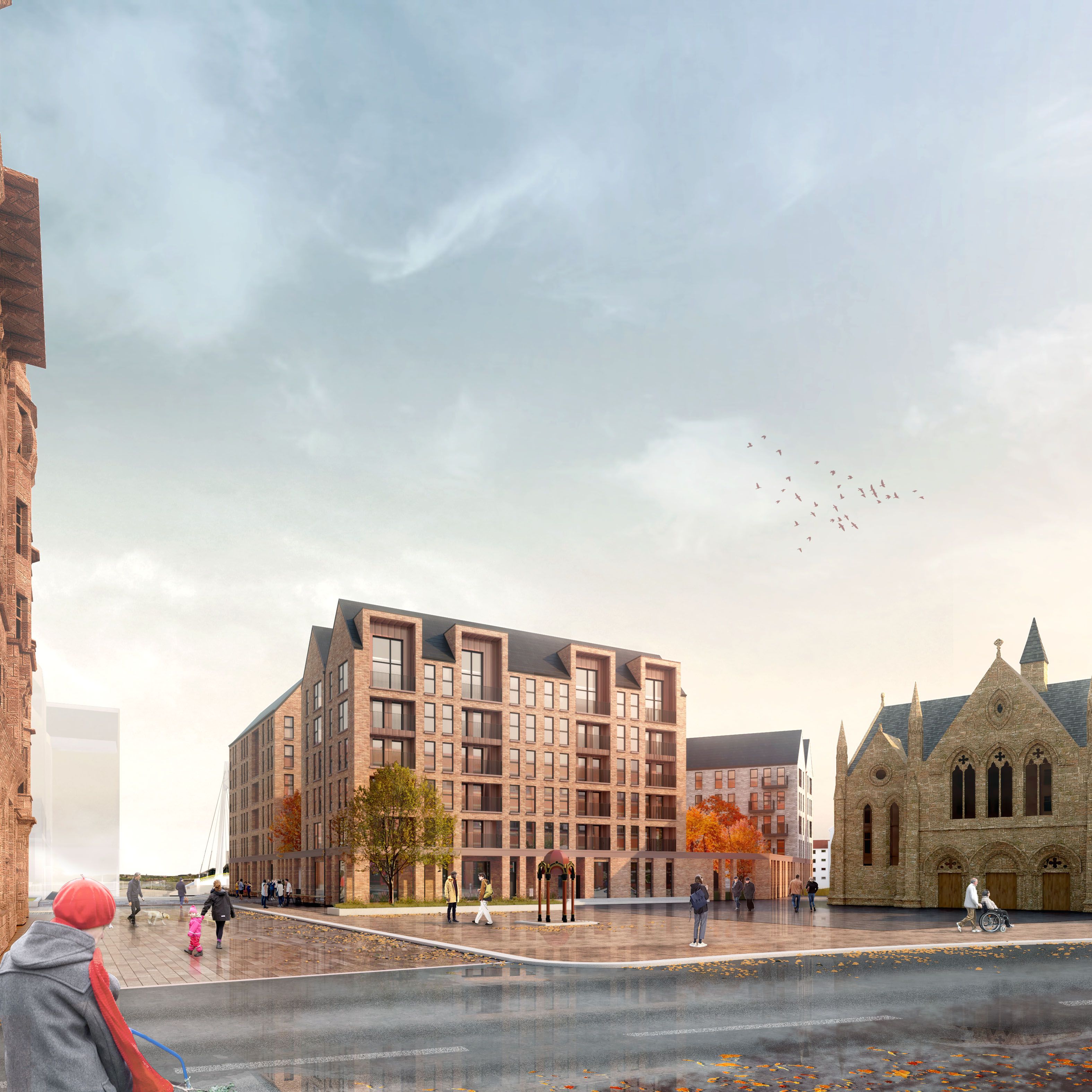 Govan Housing Association's development is the first stage of a bigger Water Row Masterplan first revealed in 2018-19 which focuses on the rejuvenation of the Govan waterfront. It will include a new bridge linking the area with Partick, up to 200 homes and new businesses at an estimated cost of nearly £57 million.
Councillor Kenny McLean, city convener for neighbourhoods, housing and public realm at Glasgow City Council, said: "The beginning of work on these new homes and commercial units at Water Row is a very exciting first step on the way to the redevelopment of this historic part of Glasgow's waterfront.
"These homes will be in a fantastic location – one undergoing tremendous change. The wider plans for Water Row will see Central Govan reconnected to communities on both sides of the river, with greatly improved opportunities for local people and organisations, as well as for businesses and investors looking to come into the area."
The design team for the new homes includes Collective Architecture, Brown and Wallace, G3 Engineers, Rankin Fraser and Carbon Futures.