Green light for Waverley to renew Upper Langlee estate in Galashiels
Plans by Waverley Housing Association to demolish existing multi-storey properties in the ageing Upper Langlee estate in Galashiels to make way for 109 new low-rise homes have been approved by Scottish Borders Council.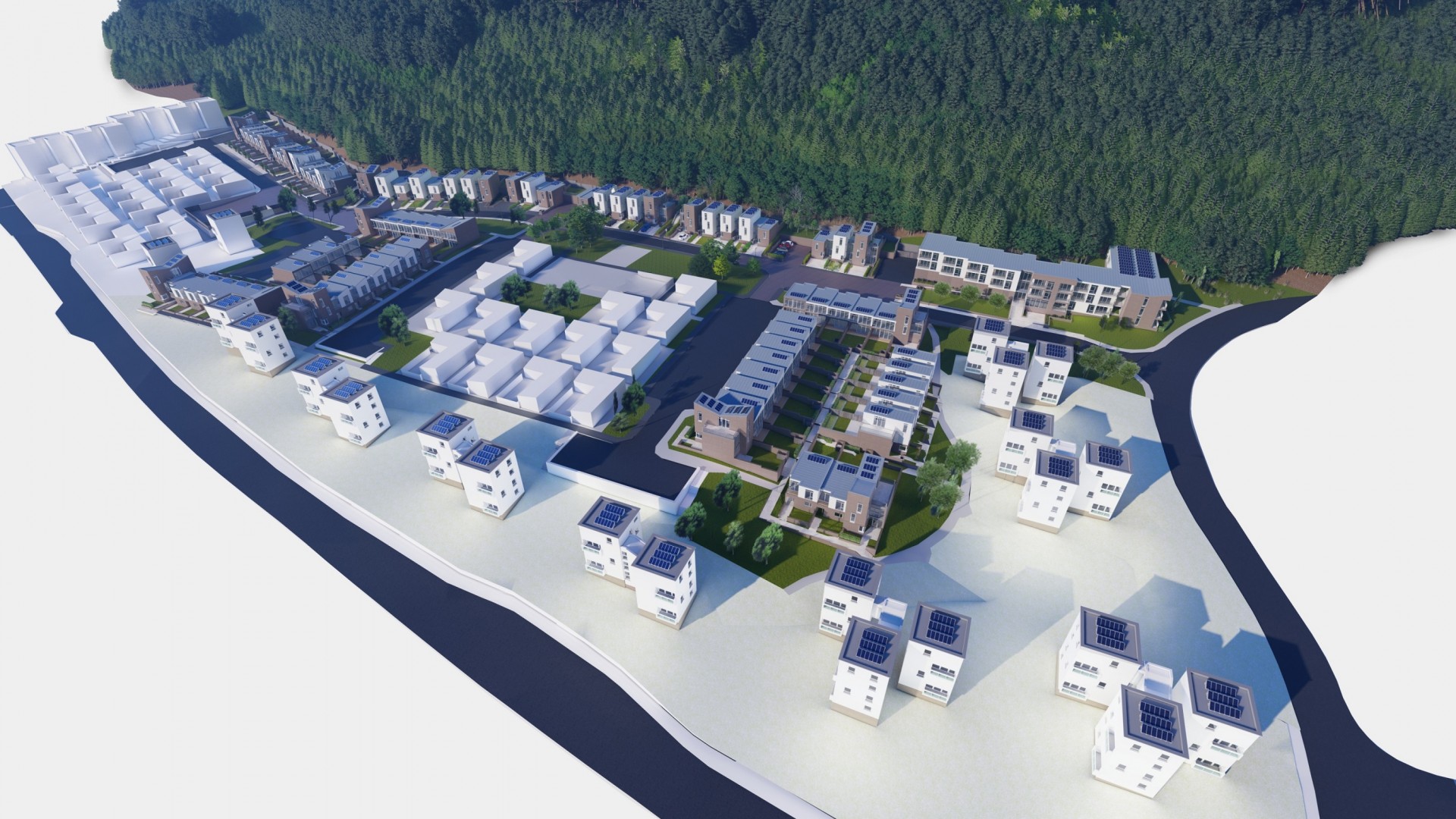 Working with Camerons Strachan Yuill Architects, the regeneration will deliver a single three-storey block of amenity flats at the entrance to the site at Beech Avenue, Laurel Grove and Larch Grove, together with 14 terraced house blocks as well as district air source heat pump facilities.
This application forms part of a wider initiative for the regeneration of the Western area of Upper Langlee which includes the refurbishment of a number of existing multi-storey flatted properties and general environmental improvements of the surrounding neighbourhood by Waverly.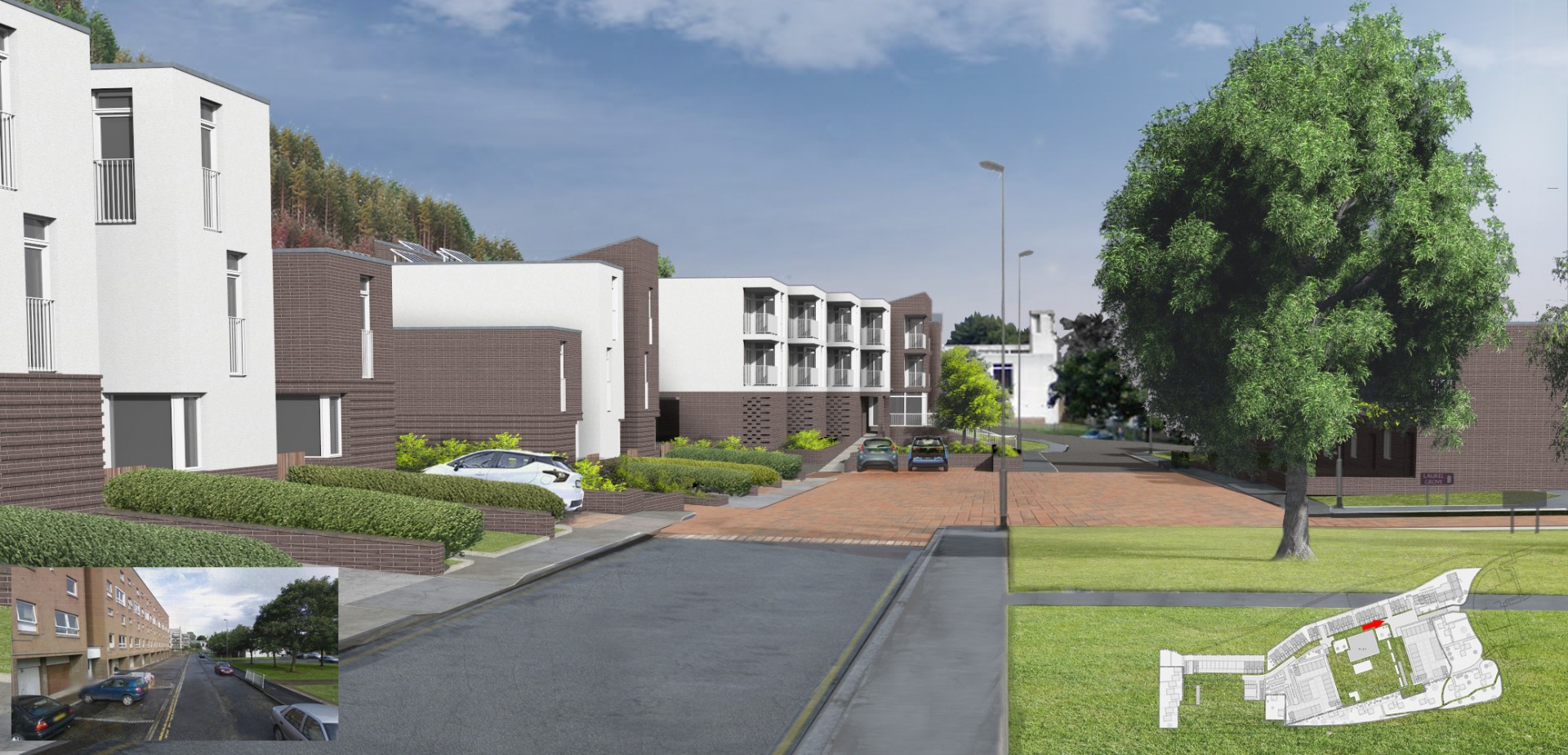 A design statement from Camerons Strachan Yuill Architects stated: "The new terraced townhouses along the north side of Beech Avenue shall be arranged in short, articulated terraces, of two and three storeys, interspersed with new pedestrian routes and small communal parking courts which give access and views to the mature woodland and public footpath on the slopes of Wester Hill.
"These houses are formed from two parallel forms, one predominantly solid, containing bedrooms and the other glazed, containing principal living spaces and a roof terrace. A split-level section responds to the existing slope on the site while offering elevated open views South towards the landscape of the Tweed Valley and North to a private garden and the woodland behind."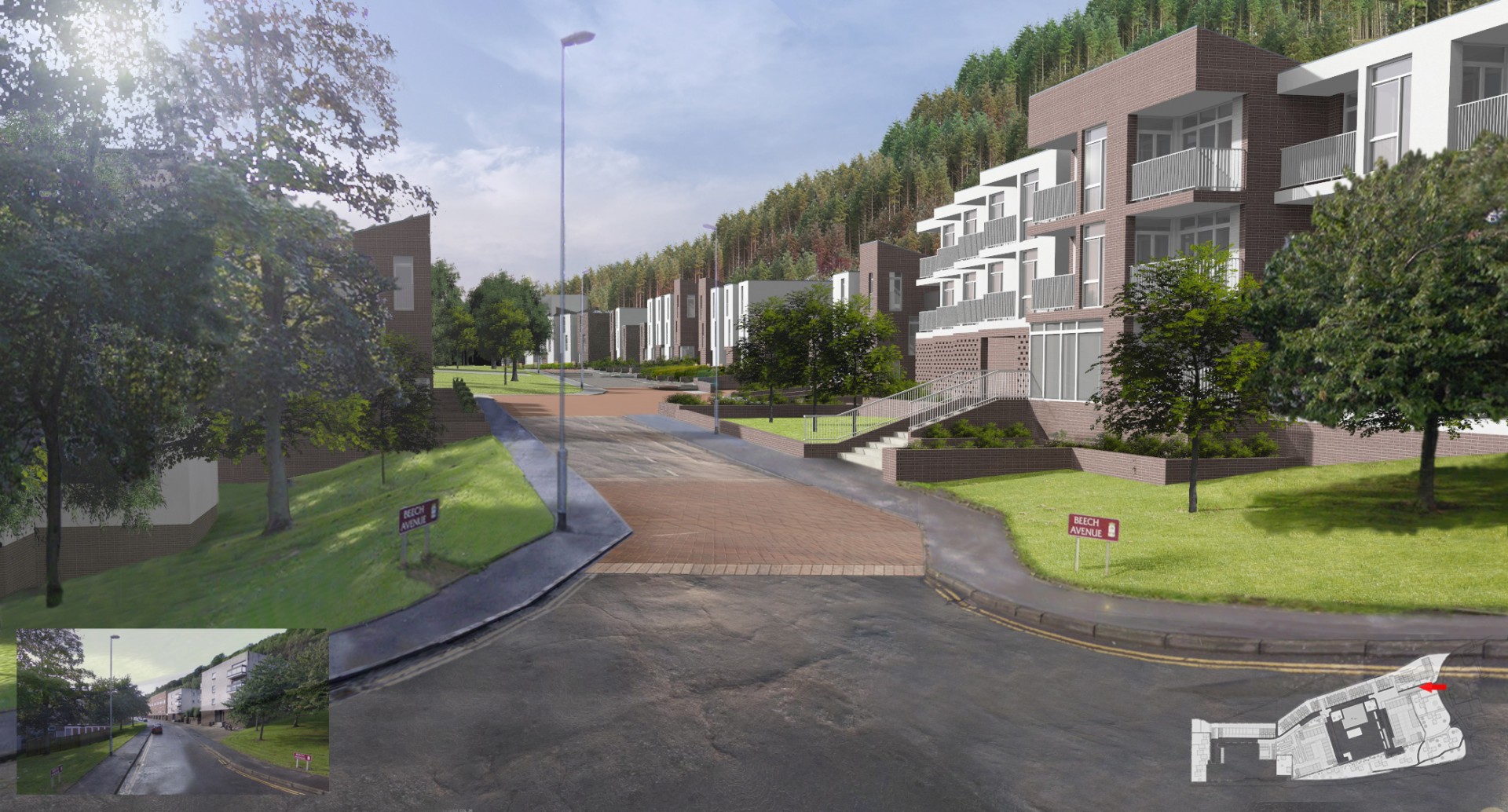 In granting consent, the planning committee observed: "The proposed development is considered to provide an appropriate form of infill development, which facilitates the positive regeneration of existing residential accommodation within this part of Upper Langlee.
"The building types may not be forms which are necessarily vernacular or traditional to the Scottish Borders, however, they satisfactorily integrate with the buildings proposed for retention as well as the wider Upper Langlee area. The proposals provide a clear hierarchy of buildings types within the site and result in a reduction to the scale and mass of the buildings which are being removed. The development is considered to provide an enhanced sense of place and richness within this urban area and align with achievable placemaking and design principles."
Works will be undertaken in three phases with timings still to be determined.
Images courtesy of Camerons Strachan Yuill Architects