Greens hail Covid Recovery Bill as 'first step of real rent reform'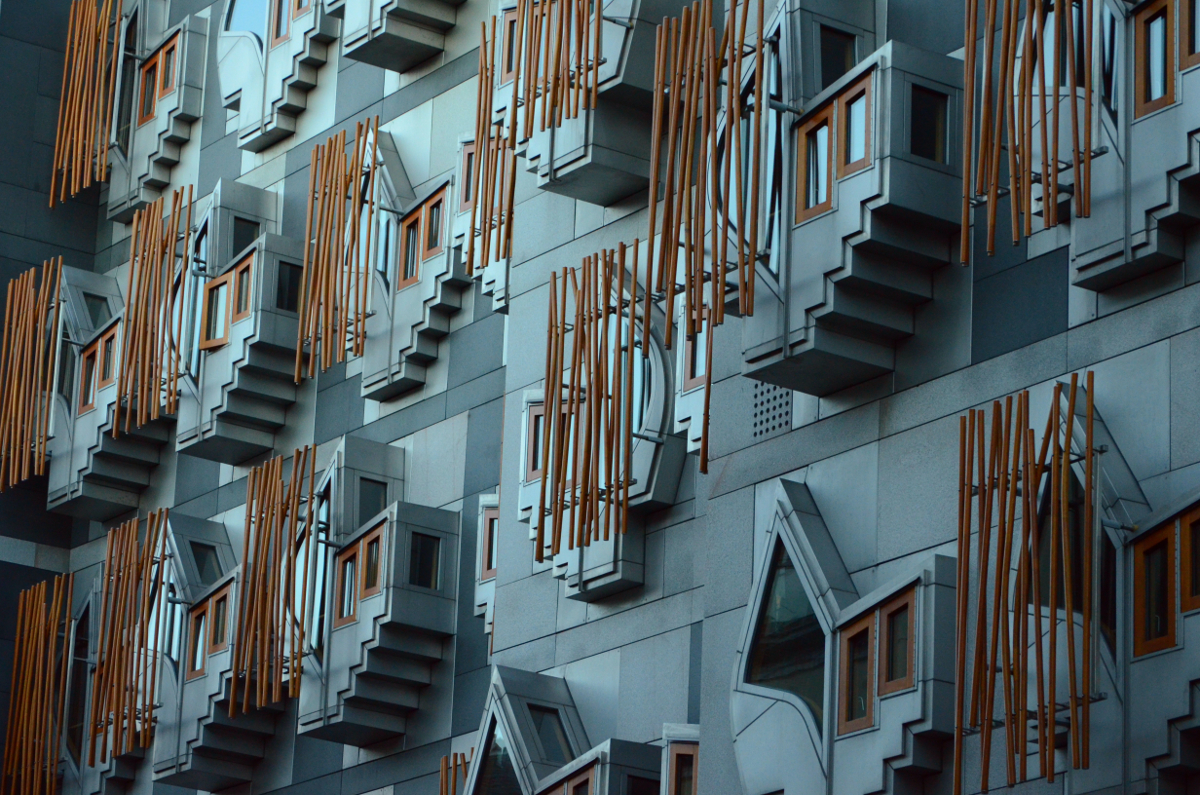 The Coronavirus Recovery and Reform Bill will strengthen the rights of tenants and make it harder for landlords to evict tenants, according to the Scottish Greens.
The Bill, which passed its final stage following a debate in the Scottish Parliament yesterday, will abolish mandatory grounds for eviction, such as a landlord selling a house.
Altogether, changes in 35 specific legislative areas are proposed by the Bill, many of which originated in temporary Scottish and UK Covid legislation.
Now, all grounds for evicting tenants are discretionary meaning all evictions must be ruled as reasonable by a tribunal.
Speaking ahead of the debate, Scottish Greens housing spokesperson, Ariane Burgess MSP, said: "Access to good quality housing is a fundamental right and one that underpins the health, wellbeing, happiness and life chances of people everywhere. This Bill will be a big step forward for tenants, and will provide vital protections from eviction.
"(This) Bill is just the first step in a programme of real rent reform in Scotland. With Greens in government we are changing the rental sector and putting housing and the rights of tenants at the heart of our recovery. We aren't just talking about change, we are delivering it.
"By the end of this term we will introduce a far-reaching new deal for tenants, including further protections from unfair evictions and the right to decorate and keep pets and to make a house a home. Most importantly, we will be introducing a robust form of rent controls to stop the kind of rent increases we've seen throughout the pandemic and the cost of living crisis."
Earlier this week, housing organisations which represent landlords renting thousands of homes in urban and rural areas made an 11th-hour appeal to parliamentarians to step back from making new laws that they argue threaten to devastate the number of homes for rent.
The Scottish Association of Landlords, NFU Scotland, the National Trust for Scotland and Scottish Land & Estates said they believe the measure will shatter confidence in the rental sector and lead to large numbers of homes being withdrawn from the market.
Speaking today, Scottish Land & Estates said the reforms are a 'lose-lose' for both tenants and landlords.
Chief amongst its concerns is the removal of the mandatory grounds to remove a tenant and reclaim vacant possession, such as non-payment of rent.
Such grounds will become discretionary and a tribunal will not have to automatically remove a tenant even where the tenant fails to comply with the conditions set out in their rental agreement.
Scottish Land & Estates said losing the balance of rights that existed previously in tenancy legislation - and instead stacking them against landlords - will be counter-productive in the long-term.
Stephen Young, head of policy at Scottish Land & Estates, said: "Many organisations and researchers have said that these tenancy reforms will be a lose-lose for both tenants and landlords. The Scottish Government has refused to change course and instead plough on despite the long-term damage it will cause to the private rented sector.
"We firmly support the need for safe, warm, quality housing for all. The private rented sector provides that and a recent government survey confirmed 94% of households were happy with their existing arrangements.
"By removing safeguards for landlords, many will choose to remove their properties from rental and housing supply will be affected. That will mean more tenants will be competing for fewer properties and those with less resources will not be able to compete, particularly when it comes to paying deposits.
"It is also likely that more cases will become clogged up in the tribunal system. Tribunals are already suffering severe delays and there has been no assurances from government that they will provide extra resources to alleviate the inevitable backlog, which is bad news for tenants and landlords. We also asked government to commit to assessing the impact of this legislation in the future but it has declined to do so.
"Housing supply continues to be a huge problem in rural Scotland and the Scottish Government has just exacerbated this. The option was available to examine tenancy reform in more detail as part of a forthcoming housing bill but instead government has chosen to enact these ill-advised changes as part of a public health bill. That is deeply regrettable."
Daryl McIntosh, Propertymark's Policy Manager for the UK devolved nations, added: "The Scottish government has provided no justification or evidence for continuing to enforce restrictive legislation on private landlords at a time when the rest of society is returning to pre-pandemic ways of living and working.
"There is no logic for housing to have formed such a significant part of legislation to manage the impact of Covid when there is a separate Housing Bill also coming down the line.
"This is a dark day for Scotland's private rented sector with long-term outcomes that are likely to prove extremely damaging for the sector.
"Deterring more private landlords from making their properties available for rent due to the elevated risks associated with gaining possession will do nothing to ensure a sufficient supply of homes, meaning less choice for tenants and more pressure on the social housing sector."
MSPs voted against an amendment to the Bill, tabled by Labour MSP for the North East of Scotland Mercedes Villalba, that would have frozen rents until the introduction of rent controls in 2024.
The amendment was backed by the tenants' union Living Rent which said there is a need for emergency measures more than ever to protect tenants during one of the worst cost of living crises in generations.