Hanover extends chance to name Elgin development
Hanover (Scotland) Housing Association has repeated its call for local people in Moray to suggest names for its new social housing development in Elgin, having already received excellent suggestions from the community.
The Association is building a development of 44 homes near the site of the old hospital at Spynie in Elgin and is asking people to suggest names that reflect the history, culture and heritage of the local area.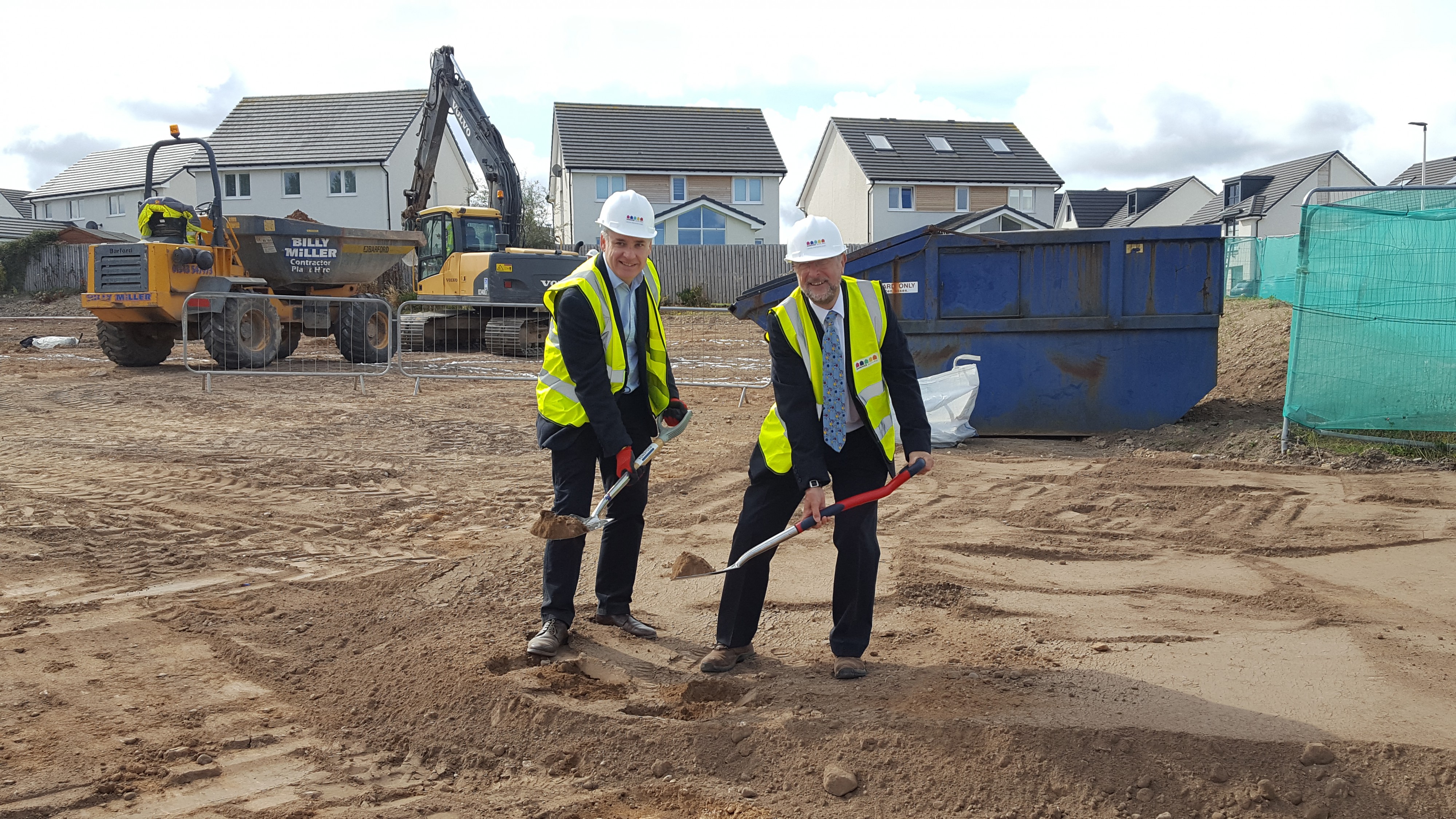 The deadline has been extended to March 30 and the entrant who submits the winning name will receive £50.
To date, the Association has received a rich selection of names including Bishop's View as a reference to Spynie Palace the ancient seat of the Bishops of Moray and The Quarrels after the nearby Quarrel Wood. The name Spynie Heights was suggested by a few entrants to celebrate the area surrounding the development.
The new development will consist of 44 two-bedroom homes, comprising:
12 x 2 bed amenity flats
2 x 2 bed amenity cottages
25 x 2 bed extra care flats
5 x 2 bed extra care wheel chair flats
The site is being developed in partnership with Health & Social Care Moray (the new Integrated Joint Board involving Moray Council and NHS Grampian), and the Scottish Government, and is being built by Robertson. The new homes are expected to open in September 2019.
The Spynie development's opening comes in a special year for Hanover (Scotland) Housing Association which is celebrating its 40th anniversary in 2019. Over the last 40 years, Hanover (Scotland) has been at the forefront of providing innovative care and housing to meet varying needs and supporting residents to experience full and active lives.
The naming competition is being judged by directors from Hanover (Scotland) and the manager for the site at Spynie. The judges are looking for names that:
Connect to the local area
Reflect on the history of the site or Elgin more generally
Link to local people and the community
Represent a warm welcome for residents
Adam Curry, director of organisational services at Hanover (Scotland) Housing Association, said: "We have enjoyed reading all the names people in the local community have suggested so far for our new Spynie development. We want to give as many people as possible the opportunity to help choose this name which is why we are extending our deadline to 30th March.
"Our first residents will arrive at the Spynie development later this year and we want their new homes to have a name that reflects their surrounding area. Whether that name has a historical, cultural or emotional connection is up to the entrants.
"Hanover (Scotland) has 26 developments in Moray, and this is one of two new developments in the Elgin area, the other being at Stonecross, where Hanover recently had the keys handed over. When completed, this important development at Spynie will provide a range of homes to suit the different needs of older people, allowing them to receive care and support while living independently in the community."