Hebrides affordable housing programme delivers four housing developments in year so far
Four new affordable housing developments started in Lewis and Harris this spring under the Affordable Housing Programme in the Outer Hebrides.
The programme is supported by Scottish Government and delivered via a successful partnership between Comhairle nan Eilean Siar, Hebridean Housing Partnership (HHP) and Tighean Innse Gall (TIG).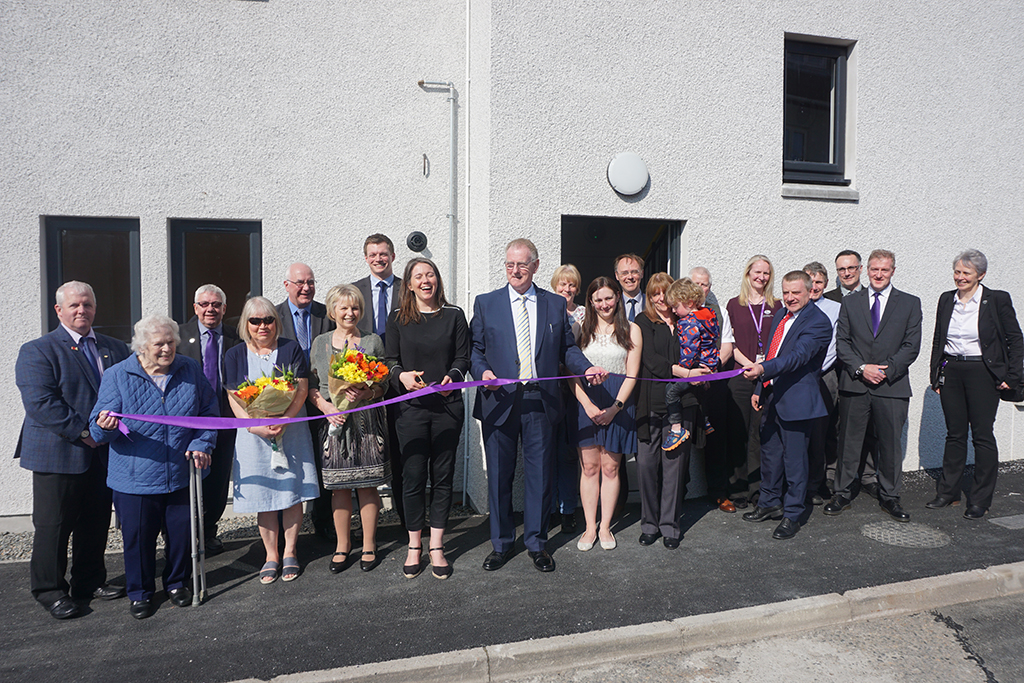 The four developments, either completed or due for completion this year, are Mackenzie Avenue (50 units); Corran Cismaol, Barra (6 units); Sealladh a'Chliseim (10 units); and Langley Apartments (12 units).
The Langley Apartments development, named after former Bayhead sub-postmaster and Town Councillor, Abraham Langley, on the suggestion of Stornoway Historical Society, was officially opened last month.
Eight further developments are at various stages awaiting site start: Rural Uist (7 units); Rural Lewis (8 units); Breasclete, Lewis (10 units); Tarbert Police Station, Harris (8 units); Low Flyer, Balivanich (10 units); Horgabost, Harris (4 units); Goathill Farm Housing (74 units); and Goathill Farm Care Home (52 spaces) and Housing with Extra Care (50 units).
Of those units completed and in planning above, 26 are New Supply Shared Equity.
The main contractors delivering the building works are local companies – Calmax, OMAC and Alex Murray – and Douglas & Stewart Construction (Aberdeen) came on board this year to deliver developments in Harris and Uist. The summer update will highlight how they are all progressing, and a first update on the major works at Goathill Farm – Care Home, Extra Care Housing and Affordable Housing – which recently received the go-ahead.
A good response was received to a call for sites issued in February, and a number of these are now progressing to Feasibility Studies.
All in all, it has been an extremely busy and successful first quarter in seeking to deliver the Strategic Housing Investment Programme (SHIP) which seeks to build 300 new homes by 2023/24. In partnership, 78 new homes have been delivered and made a considerable contribution to the local economy in terms of employment opportunities and skills development.
Kenny John MacLeod, chairman of the Comhairle's communities and housing committee, said: "With support from Scottish Government and working closely with our development partners HHP and TIG, the Comhairle is delighted to see the Development Programme making an excellent start this year."
Housing minister Kevin Stewart said: "These developments are welcome, providing nearly 250 new affordable homes for communities across the Outer Hebrides.
"Housing is a priority for this government, which is why we're investing £3 billion to support our ambitious target to deliver 50,000 affordable homes by 2021, with at least 35,000 of these being for social rent.
"Everyone deserves a warm, safe, affordable place to live, and these new homes will help us achieve that ambition."