Hillcrest's HEAT heroes take the fight to Coldemort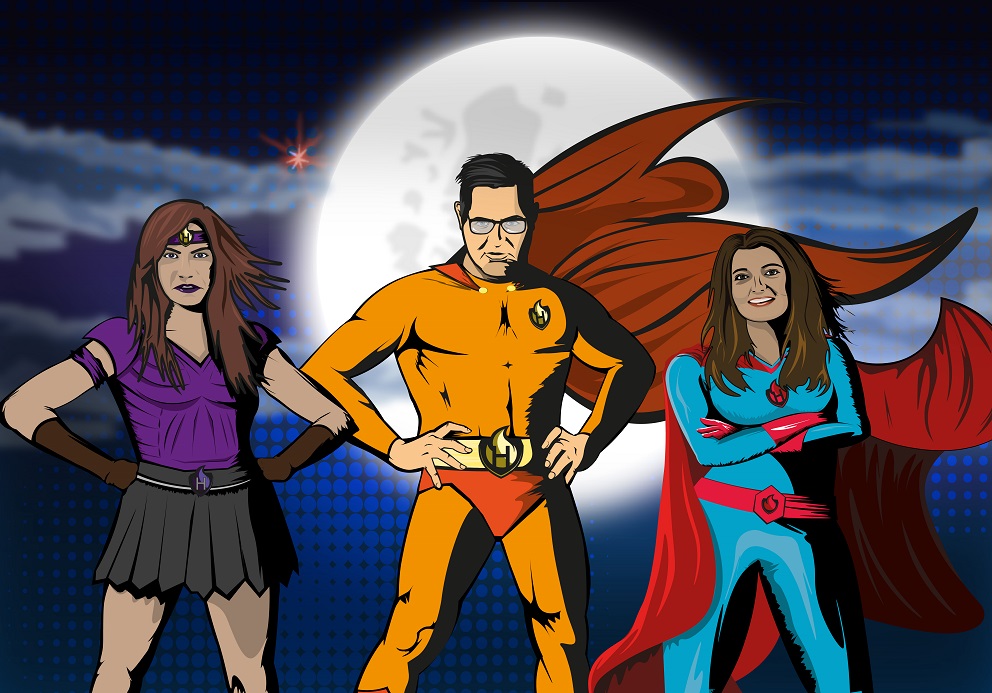 Three years after a trio of fuel-poverty fighting superheroes first battled big bills and the villainous Coldemort, the Heroes have returned once again – in Hillcrest's HEAT Heroes Vol. 2 comic activity book.
Following the success of the first comic book, and in the face of spiralling energy costs, the long-awaited sequel has just been released, full of all-new puzzles and activities, and for the first time, a comic strip feature of the Heroes' adventures.
As with the first edition, the latest book educates children about measures to reduce energy bills and increase their energy use awareness, which can help lower household bills considerably.
The comic has been specially designed with puzzles and activities to gently encourage the children to undertake daily energy-saving habits and actions, while pitting them against Coldemort - a fictional villain that wants to cloak the world in cold and damp.
However, the comic activity book is not solely intended for children.
With many adults experiencing difficulty with traditional written literature, the book offers a vivid, engaging and easily digestible way of presenting energy-saving information without alienating adult readers.
Joy Melville, Hillcrest's tenant services manager, said: "Children are often an important piece of the energy-saving puzzle. If the young ones in a household are not helping reduce energy usage, it can undermine the best efforts of the adults in the household.
"While some children are taught about energy-saving principles in school, it often remains an abstract concept to them, and with little connection to things like energy bills, their motivation to put these principles into practice can often remain low.
"To help, the HEAT Heroes comic book gives children a motivation to reduce their energy usage – by placing them in the middle of a fictional battle against Coldemort. The more energy they now save, the more they help the Heroes defeat Coldemort."
The HEAT Heroes Vol. 2 comic activity book is free and available to anyone, and is offered in digital and print copies. To request a copy, please contact customerservice@hillcrest.org.uk.