Home Group customers benefit from fuel support fund
Home Group, one of the UK's largest housing associations with properties throughout Scotland, has helped customers across Dundee, Edinburgh, and Dumfries and Galloway access a much-needed fuel support fund.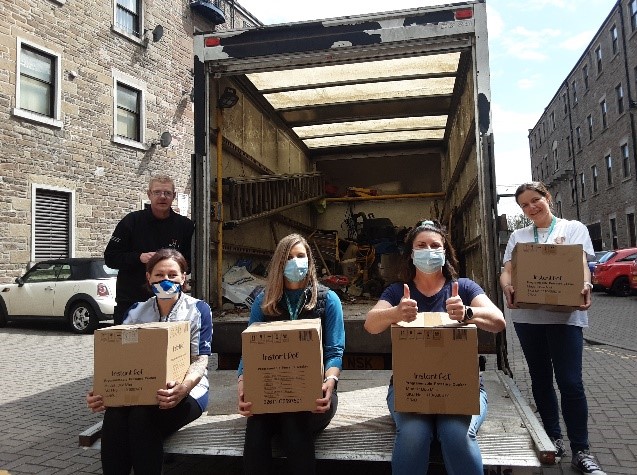 Home Group says its mission is to ensure that every customer is supported, and this has been even more important in the light of the recent pandemic. It says that through its housing managers' close work with its customers it was recognised that extra support was needed for those in older properties.
Almost 500 customers across the three regions have benefited from funding, helping them reduce debt which can be a huge burden on their physical and mental health. 200 of these customers were given an Energy Saving Pack which included a low energy pressure cooker.
Karen Wolstencroft, head of service delivery at Home Group, said: "We had previously worked with certain groups on the Winter Fuel Poverty programme and knew we needed to continue to support customers in meeting this area of their lives.
"The funding is being used to target a section of customers who may not have fitted into earlier priority groups – mainly single people living in some of our older properties. We hope that this one-off payment and the energy-saving packs will make a big difference to their lives."
Home Group Scotland was able to access the funds through The Scottish Government's Fuel Support Fund with help from its current partnership with Energy Action Scotland.
The association also offers a financial assessment to every customer who receives either a payment or an Energy Saving Pack and aim to have these complete over the summer months.
The group says that the initial feedback from its customers has been extremely positive after the first delivery. Housing managers and the business support team delivered 200 packs directly to customers' doors. Home Group said one customer said it felt like Christmas while another was delighted with the pressure cooker which will help with a hand condition while another has shared all the recipes he has made.