Homes for Good shortlisted for three CIH Scotland awards
Property management social enterprise Homes for Good (HFG) has been shortlisted for three awards by CIH Scotland.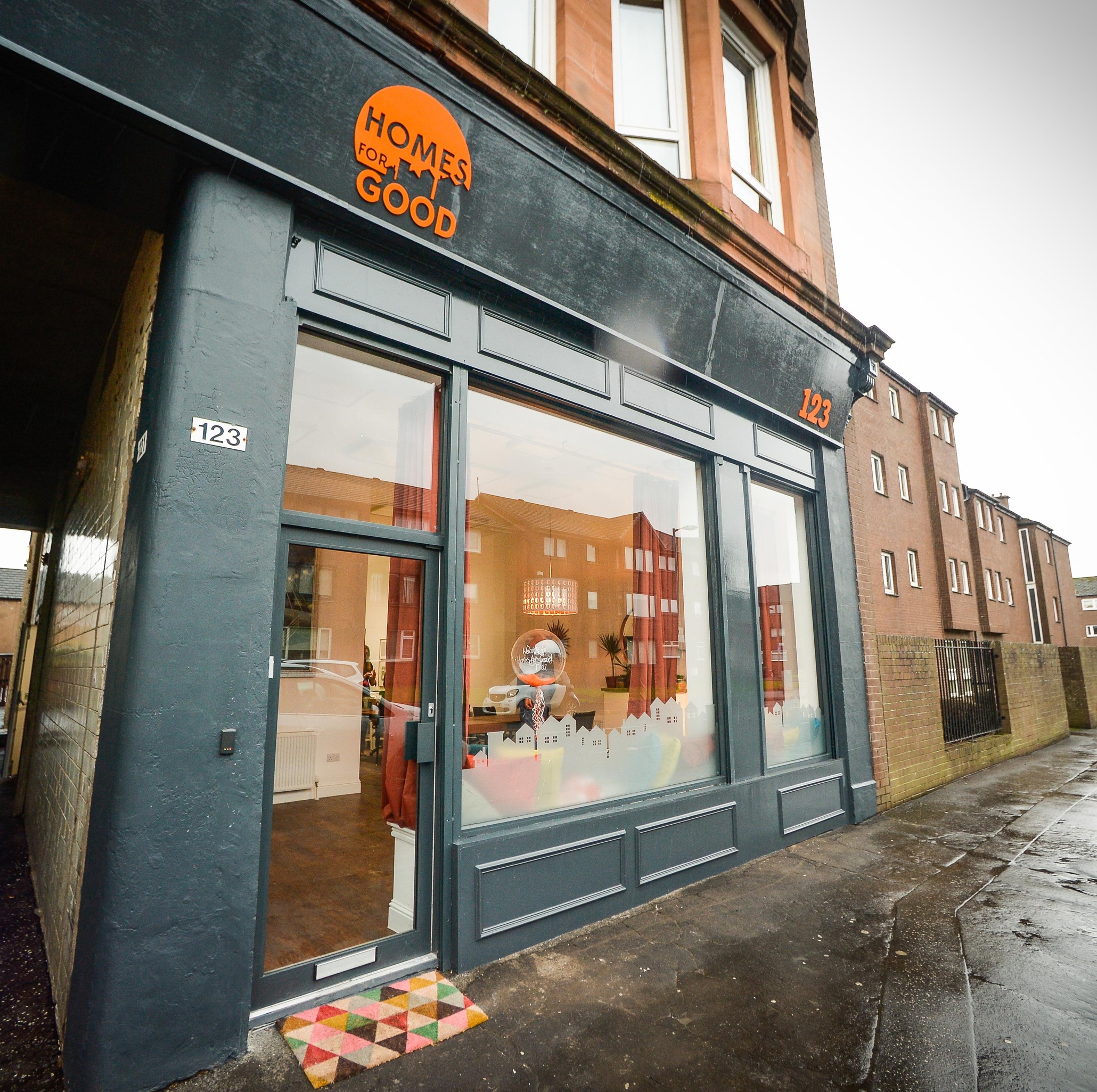 HFG specialises in supporting people with limited housing choices including those who are homeless, on benefits or low incomes.
The Glasgow-based social enterprise is up for the Excellence in the Private Rented Sector category, while founding director Susan Aktemel has been shortlisted for Excellence in Leadership and Outstanding Contribution to Housing.
The CIH Scotland Excellence Awards recognise and celebrate the creativity, passion and innovation of housing organisations and individuals across the housing sector in Scotland.
The awards will be announced on Friday 25 October at a ceremony in the Radisson Blu in Glasgow.
Homes for Good Glasgow, a subsidiary of the HFG group, has also been nominated for Social Investment Deal of the Year in the Social Enterprise UK awards which take place in December.
Founded in 2013, the HFG group now has around 500 properties currently under management and works with 130 landlords and 800 tenants in and around Glasgow and the West of Scotland.
HFG has raised around £12 million investment to create its own portfolio of high-quality homes for people in housing need and is currently expanding its in-house repairs and maintenance business to ensure greater quality and strengthens their long-term sustainability.
The social enterprise adopts a holistic approach to supporting tenants, ranging from help with benefits claims, financial management and cooking, to applying for education and getting mental health support.
Homes for Good founding director Susan Aktemel said: "We are delighted to be nominated for these awards and to have our work recognised in the housing and social enterprise sectors.
"It has been very much a team effort. Over half of our staff have personal experience of poor conditions in privately rented homes, while our support model was co-produced with tenants with direct experience of insecure and low-quality rental housing."
Callum Chomczuk, CIH Scotland director, said: "The annual CIH Scotland Excellence Awards are a chance for us to shine a light on the individuals, teams and projects across the housing sector that are making a positive difference to people's lives.
"We know that good quality housing and the services provided by housing professionals improve health and wellbeing, reduce poverty and inequality and create vibrant, sustainable communities. We are pleased to be able to celebrate these achievements with more than 400 guests this year at our biggest award ceremony ever."
He added: "But the Excellence Awards are about more than just celebrating great achievements. We also want to make sure that our winners and runners up leave a legacy of good practice for the housing sector to learn from. Our 'Good Practice Compendium' published for the ceremony will include details of all of the shortlisted entries and will be available to download for free from our website."