Horizon appoints Paralympian as accessibility ambassador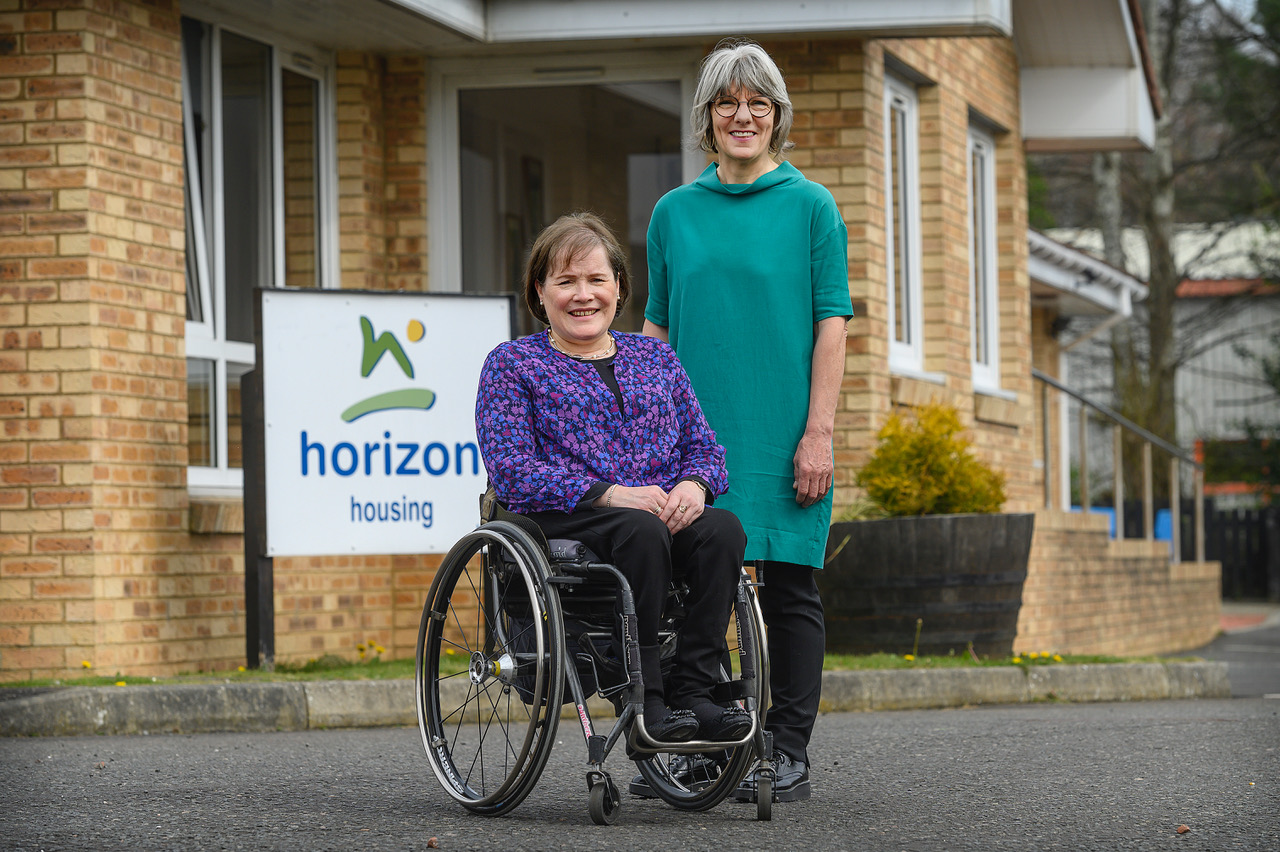 Horizon Housing Association has appointed Paralympian curling champion Aileen Neilson as an ambassador to help campaign for action to address a critical shortage of affordable accessible homes in Scotland.
Aileen Neilson is a distinguished athlete who represented Team GB in wheelchair curling at the 2010, 2014 and 2018 Paralympics. She was the first woman to skip a wheelchair curling team at both the World Championships and Paralympics and is a multiple World Champion medallist. Her sporting career highlights include leading Team GB to a bronze medal at the Sochi Paralympics in 2014.
Horizon, which provides affordable housing and services across central Scotland, is a long-standing advocate for inclusive housing and disabled people's rights to housing and services that enable them to live independently.
Horizon chief executive Lorna Cameron said: "We are honoured to welcome Aileen Neilson as our ambassador as we step up our campaign to move accessible housing and inclusive living higher up the political, social and sustainability agenda. Aileen's valuable insight and her own experience as a wheelchair user will help raise awareness and understanding of accessibility issues. It will also inform our campaign for better legislation and more accessible homes to be built in Scotland."
Paralympian Aileen Neilson said: "I am delighted to be an ambassador for Horizon Housing and look forward to working with them to promote accessible housing and inclusive living. Having been lucky enough to travel all over the world, we faced many challenges finding suitable accommodation for wheelchair users, and it was always great to come home to a house that fully met my needs."
More than 17,000 wheelchair users in Scotland are unable to secure an accessible home, according to Horizon research, and many thousands more people with a range of disabilities are unable to find an accessible home that meets their needs. There is a very limited supply of accessible housing across Scotland in both the owner-occupied and rental sectors and the shortage is particularly acute in the social housing sector.
Aileen has had mobility issues since early childhood following surgery on a spinal cord tumour at age two and she has been a permanent wheelchair user for 17 years. Aileen took a sabbatical from her role as a primary school teacher to concentrate on her sporting career. She also devotes time to encouraging children and young people with disabilities to try new sporting activities.
"It is great to know that Horizon Housing is working hard to provide accessible quality homes for those of all abilities, allowing them to have a good quality of life in barrier-free properties," Aileen said.
Horizon advocates a multi-party approach to resolving the accessible housing crisis. It wants to ensure disabled people and their families are at the heart of the process as well as involving government, private housebuilders, local authorities, social housing providers, designers, and architects.
Horizon is focused on making it easier for people to obtain vital home adaptations and wants new housing standards to incorporate accessibility as a core building design requirement.
Today 1-in-5 of Scotland's adult population has a disability or long-term health condition that limits day-to-day activity. By 2039 Scotland will see an 85% increase in people aged 75 and older, presenting health and housing challenges and resulting in even greater demand for accessible homes.
Lorna Cameron said: "Affordable accessible housing is fundamental to enabling people to live full independent lives in the community. We urgently need new solutions to create a sustainable housing stock appropriate for the future needs of all our citizens."