HouseMark Scotland launches 'Embedding Excellence' programme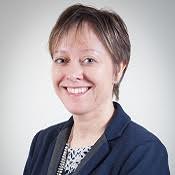 The housing sector will be "supported to excel" thanks to HouseMark Scotland's new 'Embedding Excellence' programme.
The launch is taking place today, the first day of CIH Scotland's Housing Festival in Glasgow.
The programme, being delivered as part of HouseMark Scotland's consultancy offer, is an innovative and flexible framework designed to help landlords to excel by assessing their current performance against three key elements; organisational culture, assurance and governance and customer voice.
'Embedding Excellence' aims to stretch organisations by identifying both strengths and weaknesses, allowing them to build upon what they do well, and focus activity on improving areas that matter to their organisation most. Organisations completing 'Embedding Excellence' will be able to clearly evidence their compliance with the new regulatory requirements, recently launched by the Scottish Housing Regulator.
Talking about the launch, Kirsty Wells, head of HouseMark Scotland, said: "HouseMark Scotland is committed to helping our customers build even better businesses and achieve outstanding performance; this new programme will support them to do just that.
"It is an interesting and challenging time for the sector. Scotland is midway through its most ambitious social housebuilding programme in a generation and external influences continue to make the environment increasingly complex. Achieving 'Embedding Excellence' status is a way for organisations to cut through this complexity and accelerate positive change that can be shared with customers, colleagues and their governing bodies."