Housing Champion: Kirsty Wells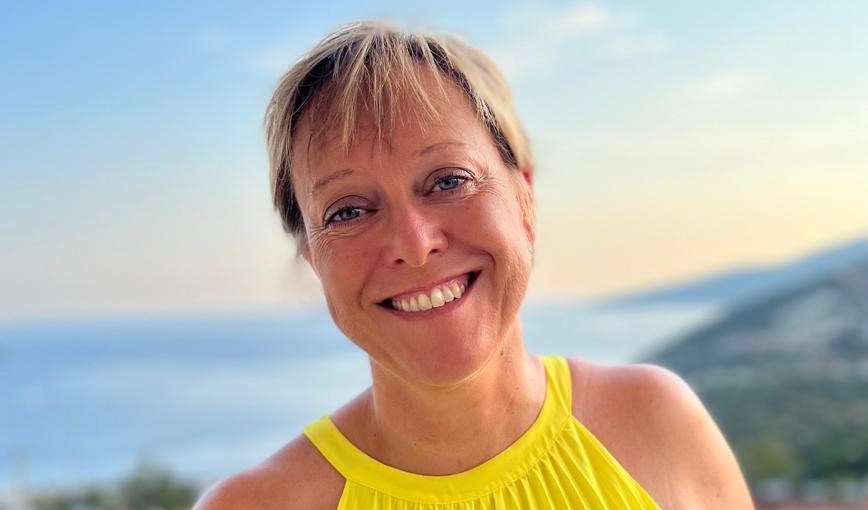 Launching our new monthly feature of Housing Champion interviews, Jimmy Black profiles Kirsty Wells, director of consultancy and partnership at Housemark and the newly appointed chair of WISH Scotland.
Kirsty Wells began plunging into the chilly waters of reservoirs and the North Sea during COVID; she says it's been "life-changing".
As head of the devolved nations for Housemark, she travelled in Wales, Northern Ireland and Scotland, creating networks and gathering new members. But travel disrupted her sleep and, counterintuitively, Kirsty started taking cold showers. Now she swims in cold water two or three times a week and "it has completely dissipated any sense of stress or pressure or anything…"
Housemark is the only UK-wide data and insight organisation which enables social landlords to analyse their performance, using data and insight so that they can achieve service improvements and deliver better outcomes for tenants by learning from their peers, and Kirsty has been director of consultancy and partnerships since promotion in 2021. It's a top housing job and Kirsty is a woman. Why mention it?
In today's world where women run many social landlords, Kirsty still rejects the idea that opportunities are equal across the sector. That's why she supports Women in Social Housing (WISH), a 25-year-old campaigning body which enables women to network and progress in the profession.
Aware through her contacts that fewer women reach the top in asset management roles such as development and maintenance, and that younger women can struggle to fulfil aspirations in some councils, Kirsty applied to join the board of WISH Scotland. In spite of her own long and successful career in senior posts, she was surprised when she was asked to be chair.
"I think there's still a bit of imposter syndrome in women, and we need to get over it. I had to tell myself I'm 50 in October, not 25, I can do this. Years ago when I first became pregnant, I asked to return part-time. My boss was supportive but also told me that realistically, returning to work part-time would affect my career progression. He said that leadership positions won't be there on a part-time basis and even now, how many chief executives work part-time or job share? But with a child and a job which took me out two or three nights a week, for me part-time was the only possible option."
Kirsty returned to working full-time again in 2015.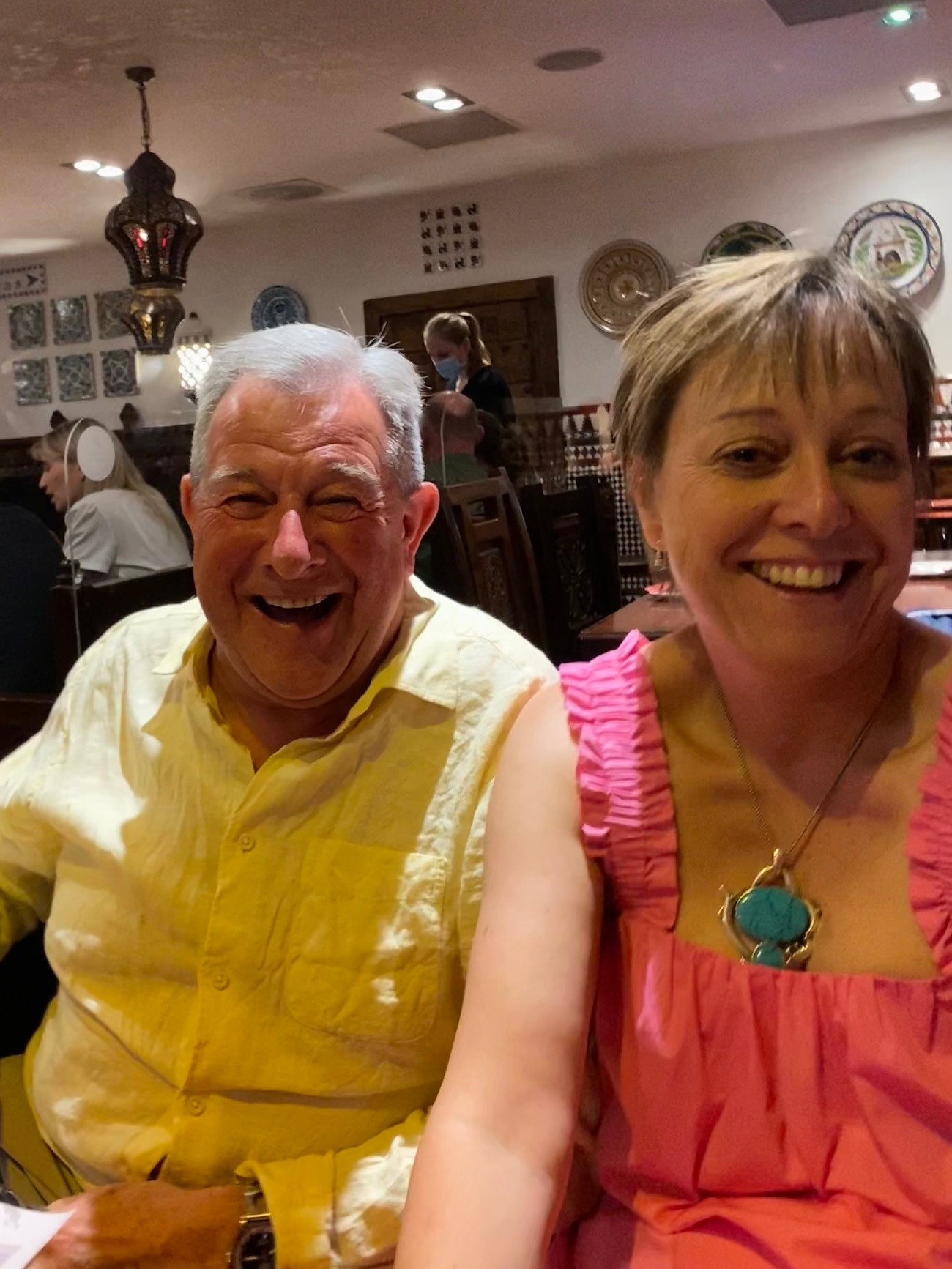 WISH Scotland has 12 board members, charged with the aim of increasing mentoring opportunities, encouraging openness about previously taboo topics such as menopause and creating confidence about public speaking to professional audiences amongst younger women, earlier in their careers. Kirsty says women's traditional caring roles can mean they are caught between work and children or caring for elderly parents, and maternity/paternity policies are still unequal in the opportunities they provide new parents to juggle work and family life.
Much of her own confidence comes from the people who have helped to shape her over the years. She was born into housing, the daughter of Robert Johnson who was one of the founders of Waverley Housing. Waverley is a stock transfer landlord which controversially took over properties from Scottish Homes in the Borders. As a school pupil in Hawick doing an 'O' grade Modern Studies project on council house modernisation, it helped to have Robert as a dad. Kirsty could speak to tenants and the clerk of works, hear about the choice of colours for bathrooms (pink or avocado) and get a peek at Inside Housing.
The Waverley transfer came against huge opposition from a housing world largely dominated by local authorities whose political leaders were loath to let go of social housing, and who feared compulsory competitive tendering, despite offers from government to pay off their considerable debts. Robert Johnson's role in establishing Waverley Housing made him persona non grata in some circles for a while in the mid-1990s. In her early career as a housing officer, Kirsty was taken aside by a manager and told she would not have been appointed had they known she was Robert's daughter.
Clearly, they were worried she might find something out and share it with Waverley, highly unlikely though while she was based in an area housing office, away from HQ!
In 2010, Kirsty joined the board of the Chartered Institute of Housing Scotland and found to her relief that her father was highly regarded by his CIH colleagues, and people like Holly Woodward, Jim Strang, Tom Barclay and Ian McLean made her more than welcome as a 'second generation Johnson' on the Scotland board. Kirsty joined CIH as a student in 1996, with Robert telling her it was the 'biggest housing network' she'd ever have access to. A swift YouTube search will find a video from 2013 of Kirsty encouraging housing professionals to join the CIH. She told viewers that membership demonstrates a commitment to high standards and a strong set of values. Kirsty left the board in 2018 and was praised by CIH chair Esther Wilson as a "great support and active contributor".
At Strathclyde University, Kirsty was schooled by such luminaries as Professors Arthur Midwinter and John Curtice. Beyond that, her time working with Greg Brown at the Tenants Information Service (TIS) was crucial in providing her with skills and confidence.
Greg Brown was a former teacher who led an organisation dedicated to helping tenants acquire influence and use their voice. Kirsty's post-grad housing course at Stirling involved placements and the final one of these was with TIS in Dundee. She says: "Greg tried his hardest to put me off the placement, at the initial meeting, and told me the work would be hard and I would have to organise my own workload. Even Mary Taylor, my tutor, asked me if I was sure I wanted to do this. But on day two of the placement, as we travelled to meet Glenrothes Area Residents Federation I thought, this guy's had a complete personality change, he was so friendly."
She found out later that as a small voluntary organisation they could not carry a placement student, and they needed to be sure she really wanted to be there. She did, and there were no regrets.
Along with Greg and colleague Ilene Campbell, Kirsty learned the community development skills she needed to build capacity in organisations and individual tenants. She also met formidable Dundee campaigners such as the late Frances Nelson and Alice Bovill who were at the heart of the tenants' network in Dundee. Kirsty describes Frances Nelson as fierce and dogmatic, passionately committed to family and community, influenced by her trade union background at Timex and always true to her values.
Greg's next contribution to the shaping of Kirsty Wells was to tell her to go and work on the front line before coming back to TIS sometime in the future. So having had placements at Dundee City Council and Canmore Housing Association, Kirsty worked for Falkirk and West Lothian Councils as a housing officer before returning, in 1999, to empower tenants at TIS.
She still has huge respect for the organisation and is particularly proud of the work they did on the Scottish Borders Council stock transfer, which stretched the process from 18 months to four years, allowing tenants time to gain real influence. The transfer involved moving the homes of nearly 7,000 tenants into the ownership of the newly established Scottish Borders Housing Association.
"We won the contract to support tenants in June 1999, and supported tenants to negotiate a participation budget of £10 per house, which added up to about £70,000 at the time. I remember Marlen Jones from Innerleithen insisting that every tenant should know what was happening, no matter where they lived. So we took an old library bus on a roadshow around the Borders to consult with tenants across the region and as a result, 82% of tenants voted for the transfer on a 77% turnout. It was one of the most positive results of all the stock transfer ballots."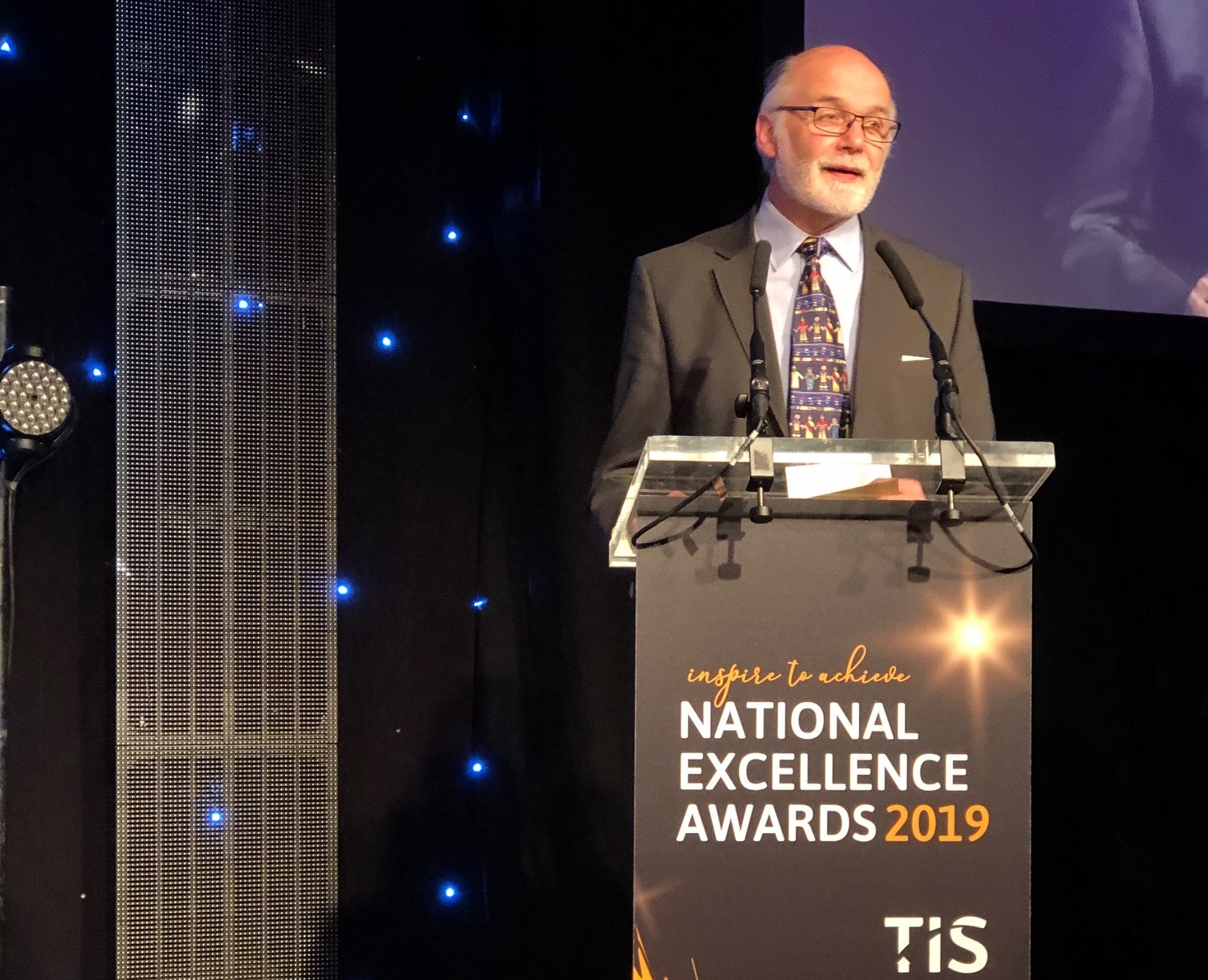 Kirsty's influences are one thing, her 'influencers' are another. Looking at her LinkedIn page is instructive; she lists entrepreneurs such as Jason Calacanis, Tony Robbins and Richard Branson among her influencers, and philanthropists like Melinda Gates. There may be a theme there, given that since 2012, when Kirsty began work as Housemark's first member of staff in Scotland, she has also been learning from local entrepreneurs.
These include people like Bruce Walker, whose Impact Summit in 2018 strove to demonstrate how to build a better world through business, and former Housemark colleague Ian Wright who runs the Disruptive Innovators Network. Her desire to understand business and innovation has been key to her progression to the post of director of consultancy and partnerships at Housemark. That job involves selling consultancy services across the sector in all four UK nations, but she's quick to say that "I'm not a salesperson – I'm a housing person". She builds up business on the basis of the organisation's values, reputation and integrity, just as she learned at TIS.
Being entrepreneurial does not necessarily mean competing with other providers, and Kirsty points to Housemark's complementary relationship with the Scottish Housing Network, which also provides benchmarking services to Scottish landlords. By working together recently, Housemark and the Scottish Housing Network recently developed some new KPIs to measure landlords' progress with building safety priorities. She was also instrumental in working alongside Sally Thomas to lead the production of the joint rent affordability tool which is available to SFHA and Housemark members in Scotland, including local authorities.
Another of Kirsty's LinkedIn influencers is Brene Brown, a research Professor in Social Work and a Visiting Professor in Management. Brene Brown describes herself as a "courage builder", and Kirsty came across her while doing a course in transformational coaching during Covid. Coaching, and "courage-building" feels consistent with her work with tenants and her desire to bring more women to the top of the housing profession in Scotland.
Studying with Gillian McMichael of Full Circle coaching, Kirsty learned about unlocking potential in other people, helping them to find answers within themselves by asking "powerful" open questions. It took her out of her comfort zone, going back to formal learning after decades, performing in role play and being assessed while coaching peer students.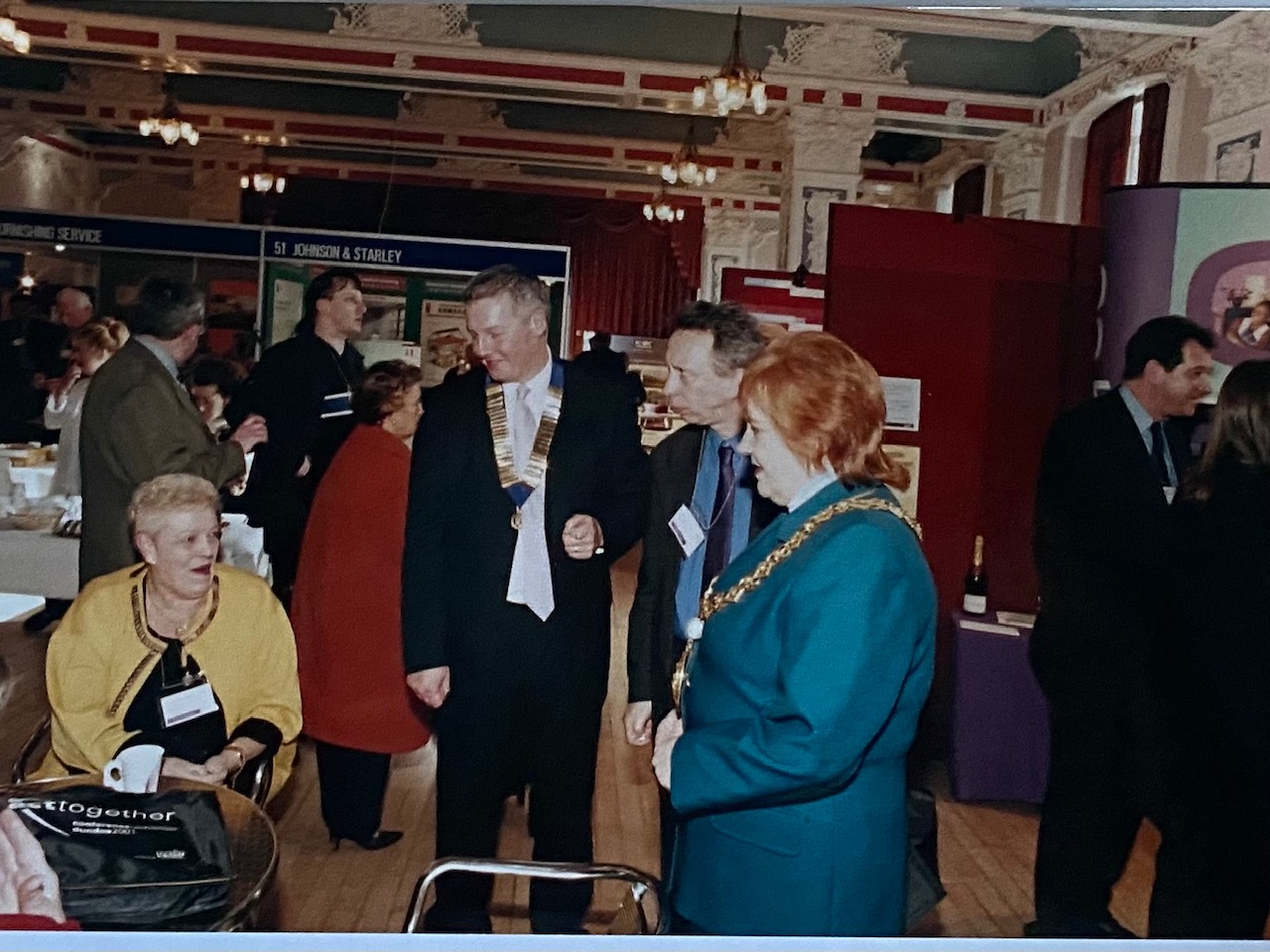 As we chatted outside an Edinburgh cafe, news was breaking of 9.4% inflation, and since then the Bank of England has predicted the rate will increase to 13%. Kirsty sees chief executives north and south of the border struggling to balance affordable rents with business plans based on CPI plus 1%. In England, the government shares the responsibility for high rent rises; however in Scotland social landlords have more freedom to set their rents and explain their decisions to tenants.
She also sees tenants struggling to pay. "A hell of a big burden falls on tenants because of the way housing finance is structured," she says. "Are we debating enough about how much the tenants should carry and how much should be funded by subsidy? Universal Credit made tenants think about where their rent money was going, and the Regulator's thematic study showed that even tenants on full welfare support still have an interest in the quality of the services they receive. We need to talk more about value for rent; how are landlords continually ensuring efficiency and productivity in their businesses and from their teams?"
Decarbonisation and how to pay for it looms over the sector, and the Housemark consultancy service which Kirsty leads will inevitably have a role to play in working all of that out. But some challenges are just too much for a girl from the Borders.
Back in 1996 in Dundee on placement with the Housing Department, Kirsty found a tenant wondering what to tell the council about a smashed door. "Ah canna tell Les", said the tenant. "Who's Les?" said Kirsty.*
*'lehs' in Dundee Scots = 'lies' in English
The WISH Scotland launch event is being hosted in the Wheatley Academy, Ingram Street, Glasgow on 15th September 2022 at 3 p.m. This is a free event, being supported by Wheatley Group, open to all in the housing sector who would like to find out more about joining WISH Scotland.
The mission at WISH is to progress gender equality and this means equality for all women. Trans women are women and are welcome into the WISH community. Likewise, WISH recognises that those who may not identify in a binary female way will experience many of the issues about which events may be hosted, for example on subjects like menopause, and WISH is committed to the widest inclusion.
Progressing gender equality requires the support and involvement of the sector's male allies. Their involvement in some of the activities and conversations at WISH is critical on the journey to gender equality. Together we are greater than the sum of the parts.
To book a place please visit here.