Housing First principles hailed by Drug Deaths Taskforce as best practice for future services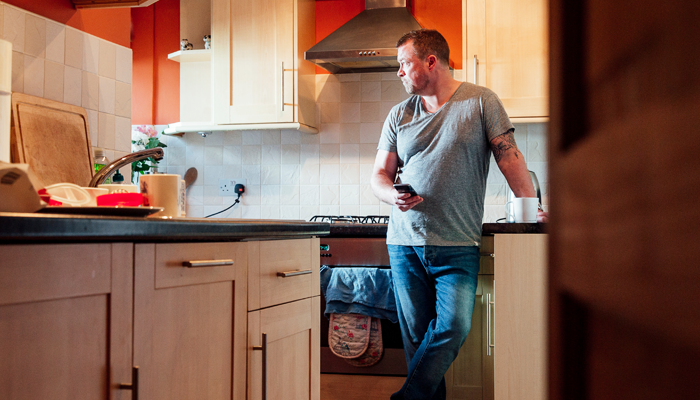 A final report from the Scottish Government's Drug Deaths Taskforce has highlighted the holistic approach used by Housing First as a model for the provision of future services in other areas.
The report represents three years of work and sets out the Taskforce's evidence-based strategy for tackling Scotland's drug deaths crisis, which currently has the highest rate in Europe.
Drawing on evidence of good practice, both in Scotland and internationally, the report recommends that the Scottish Government should continue to support Housing First and expand coverage to all local areas in Scotland. Learning from the model can be used to support the design of other support services, it added.
Noting the importance of housing as a cause and solution to the crisis, the Taskforce said chronic and multiple complex disadvantage – poor physical and mental health, unemployment, unstable housing, involvement with the criminal justice system and family breakdown – can predispose people to high-risk drug use.
It also named jobs, housing and social connection as the three factors that are core in determining the success of recovery.
In relation to supporting the whole person with holistic care, the report said "services must really listen to people who use drugs and their families and inspire trust through their openness and transparency. They must provide them with necessary non-prejudiced information so they can make informed decisions about their care and care plan. Respect, choice and dignity are central to supporting people who may feel they have lost all three because of multiple complex health and social issues".
It added: "Currently, there are significant barriers to providing this level of service for people with drug dependency.
"A big part of the challenge is that problem drug use does not have parity with other health conditions. Implementation of the actions we call for in Chapter 1 on removing punitive exemptions from legislation would go a long way to creating this long-overdue equivalence.
"In the meantime, there are other actions that services in Scotland can take to ensure a holistic approach to supporting people who use drugs is adopted."
Outlining what needs to change, the report said that "services need to see people as whole individuals rather than component parts to be supported in isolation".
It added: "More co-ordinated, cross-sectoral and holistic approaches are needed across treatment services for substance use and mental and physical health services. This should also be the case for social support services such as benefits, employment, legal and financial advice, and housing.
"Housing First is an evidence-based model in which provision of immediate safe housing is not dependent on abstinence from substances. At the end of March 2022, it was present in 24 local authorities. The evidence to date is positive.
"Some of the principles of the Housing First Framework could be applied as best practice by other services. This would help them develop a person-centred, holistic approach to service provision that seeks to proactively remove barriers to support."
Responding to the report, Maggie Brunjes, chief executive of Homeless Network Scotland, told Scottish Housing News: "Safe, affordable housing is the best base to build and live our lives, to recover in or return to. We welcome the recommendations from the Scottish Drug Deaths Taskforce to not only scale up Housing First across all 32 local authority areas, but to learn from the practice that underpins the approach.
"Housing First is built around a set of principles to meet, rather than a series of specific tasks to deliver, all backed by international evidence considered 'gold standard' in research terms. These principles are about rights, choice and control. About building from people's strengths and successes. And about supporting people in an active and flexible way, with no time limits."
Maggie added: "Homeless Network Scotland also welcomes the recommendation for 'no wrong door' to entering support. The overlap between the housing, health and social care sectors does not match the high degree of overlap between people experiencing the sharpest end of homelessness, substance dependency, mental health and community justice. People's lives have more moving parts than can be adequately met by support services operating in silos that too often respond to single issues rather than whole lives."
David Strang, chair of the Taskforce, said: "We know that factors such as poverty and inequality, trauma, mental ill health, alcohol and drug dependency are all closely linked. Addiction is not a crime and you cannot punish people out of addiction. That has been the approach for years and it hasn't worked.
"What is needed now is a comprehensive, consistent and person centred system of care, which takes account of local need. A system which is appropriately funded to respond to the public health emergency it faces. Our report says what needs to be said and identifies what needs to change."