Housing visionary John Stewart dies aged 49
Deputy director for policy and research for the National Residential Landlords Association (NRLA) John Stewart died on Saturday, March 19 aged 49.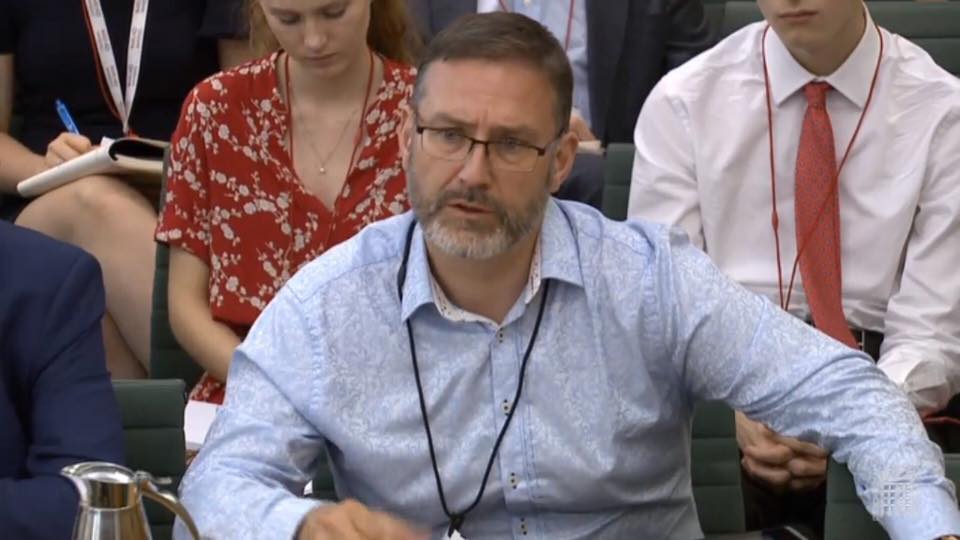 The former Aberdeen City Council leader was elected as Liberal Democrat councillor for Berryden in 2003 and was re-elected in 2007.
He steered the council through a difficult time managing to balance budgets and was an early advocate of moving the council to Marischal College.
John was a passionate supporter of many sports and led on the transfer of the council's sports facilities to a trust, as well as the development of the Aberdeen Sports Village and worked to bring many prestigious events to the city.
As council leader, he introduced zero-based budgeting which helped steady the council after many years of financial challenges.
Director of Aurora Planning Ltd Maggie Bochel led the tributes.
She said: "As head of planning for Aberdeen City Council I worked very closely with John. I was always impressed by his passion and commitment to those things he believed in, including making the city a better place."
"On a personal note, I am also still appreciative of the support he gave me at a particularly difficult time."
"I am extremely saddened to hear this news and my thoughts are with Neil and John's family."
John was born in Kilmarnock and came to Aberdeen University to study Church History and Politics. It was there he met his future husband, Neil Fletcher in 1992. They would be a devoted couple for the next 30 years.
After graduating John volunteered in the 1997 general election campaign playing a pivotal role in Sir Robert Smith's win in the West Aberdeenshire and Kincardine constituency. He became Sir Robert's office manager, and his election agent in successful campaigns in 2001 and 2005.
Sir Robert said: "John brought enthusiasm, intelligence and humour to everything he did. I feel fortunate to have worked alongside him for so long. He was a close friend as well as a colleague and will be much missed by many in Aberdeenshire."
When civil partnerships became law in 2005 Neil and John became one of the first couples in Scotland to have a wedding. The ceremony in Kings College chapel at Aberdeen University was attended by family and friends and attracted the attention of TV cameras as well. They converted the civil partnership to a marriage in 2014.
After stepping down from the council John and Neil moved to Manchester. Most recently John worked for the Residential Landlords Association. The role involved frequent media interviews and during one in lockdown the couple's cat, Leela, made an appearance.
John enjoyed hill walking with the charity Outdoor Lads. He and Neil were early investors and supporters of Brewdog, the Aberdeenshire Craft Beer Brewer, and visited over 90 bars throughout the UK and abroad. He remained a supporter of Kilmarnock football club all his life and enjoyed pub life and attending the music scene in Manchester.
He is survived by his husband Neil and brothers Alex and Jie.
John's husband Neil Fletcher added: "John lived a full and good life. I am honoured that he chose me as his life partner."