Jim Strang to join Irvine Housing Association as chair
Irvine Housing Association has today confirmed the appointment of Jim Strang as new chair to its board from September.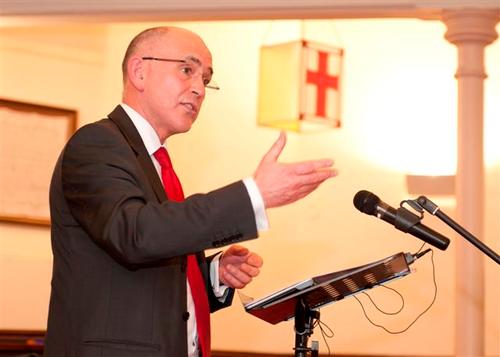 Mr Strang – who has more than 40 years experience within the housing sector – will join the housing association's board of governance at its AGM in August, with a view to taking on the role of chair from September.
He will replace current chair Duncan McEachran whose five-year maximum tenure comes to an end at that time.
Mr Strang, who served as president of the Chartered Institute of Housing in 2018/19, has held a number of key strategic and managerial roles within the housing sector over the past 40 years.
His career began in 1978 at Glasgow City Council and from there he took on a number of roles in the delivery of housing services within several local authorities before being appointed as group chief executive of Parkhead Housing Association in 2007.
In 2020 he retired from full-time employment but has continued to serve on the Boards of several organisations including Ferguslie Park Housing Association, The New Tannahill Centre and The Homelessness Network Scotland.
Paul Hillard, managing director of Irvine Housing Association, said: "We would like to welcome Jim to Irvine Housing Association and we're delighted to have appointed a new Chair with such a wealth of housing experience and expertise. I look forward to working closely with Jim to navigate the many challenges and opportunities that will arise during the next phase of our development.
"I would also very much like to thank our outgoing Chair Duncan McEachran for his unwavering service to the Board over the past five years and wish him every success going forward."
Jim Strang said: "I'm absolutely delighted to be joining such a dynamic organisation and I look forward to working with the team at Irvine HA and more widely with The Riverside Group."
Irvine Housing Association has more than 2,300 properties housing thousands of people across North Ayrshire, East Ayrshire and Dumfries and Galloway with plans underway to expand further into South Ayrshire this year.
In 2011, Irvine HA became part of The Riverside Group, one of the UK's oldest and largest housing associations with 56,000 properties across 160 different local authorities. Since then, Irvine HA has continued its desire to grow and develop its services, through ambitious new-build programmes and further improvements and support for existing customers.