Riverside Scotland appoints new grounds maintenance and repairs contractors
Riverside Scotland has announced the appointment of two new repairs contractors and another grounds maintenance contractor following successful tender exercises.
Bell Group has been appointed to carry out all reactive repairs to customers' homes and empty properties, as well as undertaking medical adaptation works to properties. GasSure is responsible for gas servicing, repairs & maintenance, and the installation of new heating systems. The new contracts do not apply to properties on the Isle of Arran.
Over the past 18 months, Riverside Scotland has undertaken an extensive review of its repairs service. Echelon Consultancy Limited undertook an options appraisal to review the delivery model, operational delivery functions and contracts commercial viability.
To assist in understanding both the existing service and aspirations for future service delivery Echelon carried out a series of telephone surveys with Riverside Scotland customers of which the results have helped to shape the new service model.
Following the review, a rigorous procurement tendering process was completed in line with the current procurement legislation set by the Scottish Government.
Heather Anderson, head of service delivery at Riverside Scotland, said: "The new repairs model was designed with both customer service and best value at the forefront. We believe the new set up, with the same contractors across our areas of operation, will allow us to deliver an improved, cost effective, customer friendly and quality repairs service for all Riverside Scotland customers.
"We are delighted to have appointed Bell Group and GasSure as our new contractors. The day-to-day repairs service is the most used service by all our customers and it's important we get it right and appoint the right people for the job.
"Ensuring our vision aligned with our contractors was also a priority and we know that both companies share our commitment to a customer-centred approach, focusing on our commitment to improving our service offer and making customer satisfaction a key priority. We look forward to a successful partnership over the next ten years."
Rikki Moir, regional operations manager for Bell Group, added: "Bell Group are extremely excited to be appointed to the Riverside Scotland repairs and maintenance contract. We have a long history of delivering first class service within the social housing sector, amongst others and are delighted to be able to offer our services to the Riverside Scotland residents. We feel that our approach to customer service and customer satisfaction is truly aligned with that of our new client."
Operations director for GasSure, Andrew Fogarty, said: "We are delighted to be awarded the gas servicing, repairs & maintenance, and the installation of new heating systems contract with Riverside Scotland and look forward to working collaboratively over the next ten years.
"We are also looking forward to delivering our community benefits as part of the contract. Our award-winning James Frew Academy programmes provide opportunities to improve life chances for young people through our commitment to Modern Apprenticeships."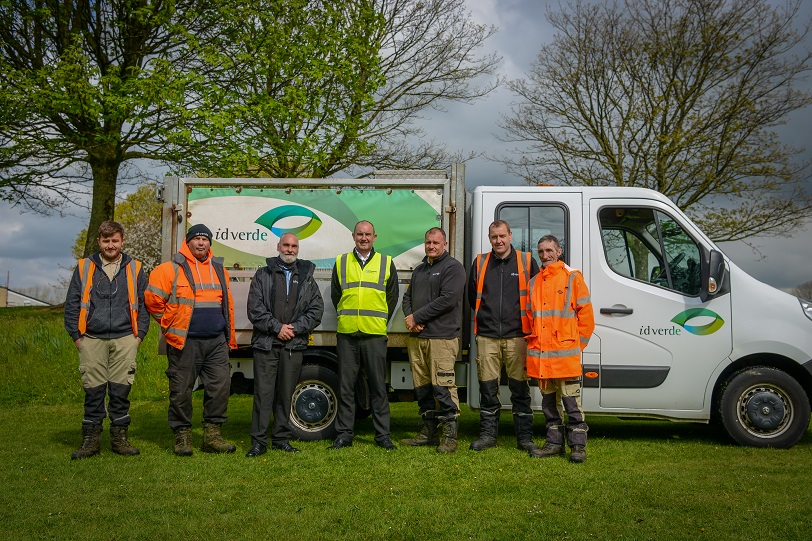 Meanwhile, Riverside Scotland has also selected idverde as its chosen grounds maintenance contractor.
The new contract commenced on 1 April and will run for five years. The contract will cover all of Riverside Scotland's operational areas incorporating grass cutting, hedge and shrub pruning and weed control.
Heather Anderson said: "Our old contract was coming to an end and it's imperative that we continue to ensure the best value for money as well as the high-quality service our customers expect and deserve.
"We are delighted to welcome idverde onboard as our chosen contractor and are confident they will provide an excellent grounds maintenance service throughout our estates. idverde are enthusiastic about involving themselves with our communities and we look forward to working with them on social value initiatives that benefit our customers and communities going forward."
idverde operations manager, Kevin Gallagher, added: "We are looking forward to starting our partnership with Riverside Scotland, and are committed to providing a great service which is tailored to the organisation and its customers."