JR Group begins work on first ever development with Ark Housing Association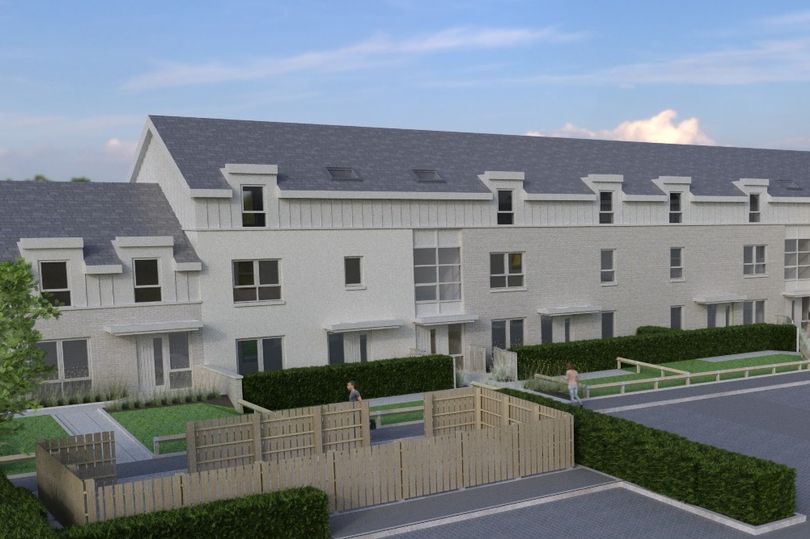 The JR Group has now commenced work on the site of its second major project in Livingston, which is its first-ever partnership with Ark Housing Association.
The contract, which follows a successful competitive tender process, will see a total of 20 much-needed affordable and sustainable homes delivered at Crusader Rise.
As well as constructing the homes – which includes a mix of one-, two- and three-bedroom homes including six ground floor apartments designed to wheelchair standards - The JR Group also designed the new homes in partnership with QB Wood Architects and Fairhurst Consulting Engineers.
The development is being regarded as one of the most energy-efficient housing developments in Scotland, boasting a range of innovations to cut emissions and heating bills including air source heating systems and electric car charging facilities.
Work on the homes is expected to complete in spring 2023.
Gary McGregor, managing director of The JR Group, said: "It's great to see work starting on our first ever project with Ark Housing Association – we're thrilled to have been selected to bring to life these much-needed affordable and sustainable homes following the competitive tender process.
"We already have experience in the local area and a proven track record, having successfully delivered a collection of socially-rented properties on the former St Paul's Church in Ladywell just last year. We're looking forward to completing another fantastic project in Livingston and can't wait to see it come to fruition over the coming year."
Ark's chief executive Bobby Duffy added: "With Crusader Rise, our number one priority was to provide the highest possible quality of modern, affordable homes for social rental, while also setting new standards for energy efficiency and environmental impact. We have also built in innovative solutions to enable tenants with disabilities to live independently and we designed some of our properties to be suitable for those tenants who may require higher levels of care and support. This development truly represents who Ark is and what we aspire to be as a high-quality provider of housing and care.
"We are really looking forward to welcoming the first of our tenants next summer and helping them settle into the local community in Dedridge.
"Everyone deserves high-quality, affordable housing and, working in partnership with the Scottish Government and West Lothian Council, we're excited to see the enormous difference these homes will make to our tenants in the years ahead."