Kezia Dugdale set to become chair of Shelter Scotland
Former Scottish Labour leader Kezia Dugdale has been named as the next chair of Shelter Scotland, with two new members also added to the committee.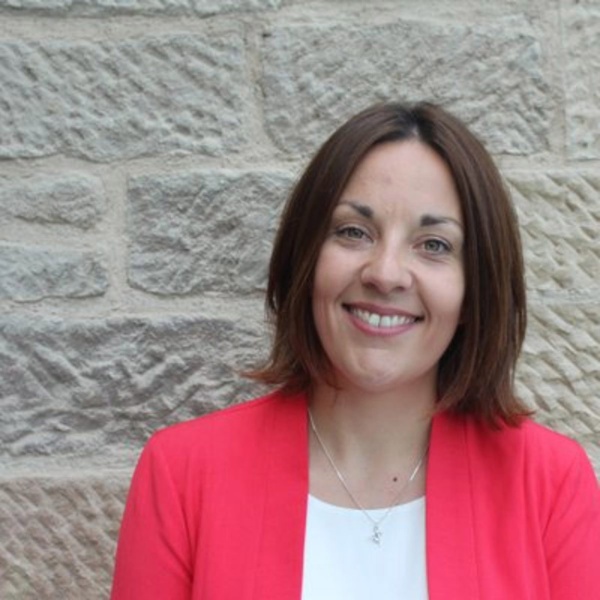 An existing member of the charity's committee, Ms Dugdale will replace the outgoing Rob Hayward as the committee's chair next month.
Ms Dugdale is currently director of the John Smith Centre at the University of Glasgow, having previously served as a Member of the Scottish Parliament for eight years. Ms Dugdale led her party for two years, through four national elections and the EU referendum.
Also joining the committee are Sarah Miller, chief executive of organisational ethics advisors Principia, and Ken Gibb, professor in housing economics at the University of Glasgow, and director of the UK Collaborative Centre for Housing Evidence.
They will replace Tony Cain and Douglas White who depart following the conclusion of their second term on the committee.
Director of Shelter Scotland, Alison Watson, said: "I'm delighted that Kezia Dugdale will be stepping up to a new role as Chair of our committee and that Shelter Scotland will continue to benefit from her passion and insight.
"She brings a wealth of experience and a track record of public service to the role and I very much look forward to working with her as Shelter Scotland continues its fight for home. I would also like to express sincere thanks and warm appreciation for the depth of contribution which Rob Hayward has consistently dedicated to the role during his time as Chair, he leaves the position with the very best wishes and thanks of everyone at Shelter Scotland."
Departing chair and trustee, Rob Hayward, added: "The work of Shelter Scotland has never been more urgent or more important. Kezia Dugdale will bring insight, wisdom, and a deep commitment to social justice to her new role as chair, and together with the appointment of Sarah Miller and Ken Gibb I could not be leaving the Scotland committee in better hands.
"It has been one of the privileges of my life to work alongside Alison Watson and her team, and I will continue to be a vocal supporter and advocate for action to address the housing emergency and defend the right to a safe home for people across Scotland."
Kezia Dugdale, trustee and next chair, added: "It is an enormous honour to take on the role of chair of Shelter Scotland's committee. I'd like to thank Rob Hayward for his leadership and dedication he has shown in his time as chair.
"We are experiencing a housing emergency, but since joining the committee in 2020 it's been clear to me that Shelter Scotland has a team of staff and volunteers who are dedicated to building a future where everyone has access to a safe, secure, affordable home. I'm delighted to be able to continue to support Shelter Scotland as it fights for home."