Kirsty Wilson takes up director role at Glen Oaks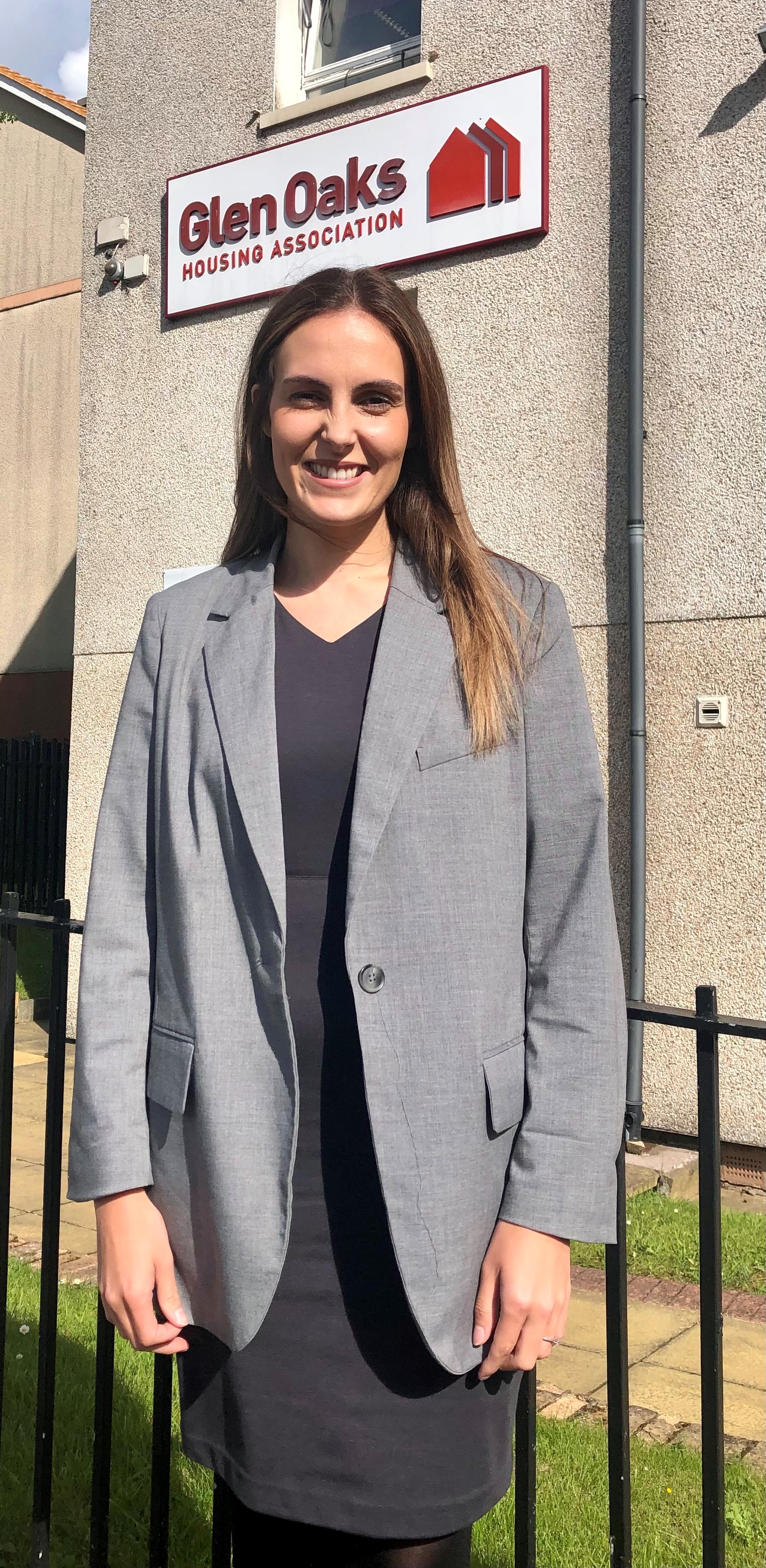 Glen Oaks Housing Association has appointed Kirsty Wilson as its new housing services director.
Ms Wilson took up the role on June 1 and succeeds long-serving predecessor Jean Murray who has retired.
Glen Oaks chairperson Simon Gaunt said Ms Wilson was "the outstanding choice" from an impressive field of candidates.
Kirsty has been with the Association for eight years and previously worked for Lochfield Park Housing Association in Easterhouse.
Her commitment to housing is further demonstrated in a voluntary capacity by serving on the management committee of Elderpark Housing Association in Govan.
Kirsty has gained her MSc With Merit in Housing Studies from the University of Glasgow, a higher education learning opportunity which Glen Oaks supported Kirsty in undertaking. She is also a member of the Chartered Institute of Housing.
Simon Gaunt said: "We are delighted to have made this senior appointment and welcome Kirsty to what is a pivotal role in the operation of our housing association.
"Kirsty brings significant enthusiasm and experience to the position and understands fully how important it is to deliver on our promise of good housing to the people and the communities we serve."
Glen Oaks was supported in the appointment by Kim Beattie, senior recruitment and human resources adviser at Employers in Voluntary Housing (EVH).
Kirsty said: "I am delighted to have taken up this role and want to pay tribute to Jean who brought great commitment to the role.
"I have always believed in the vital role that the housing association movement plays in communities everywhere - going far beyond our primary task in the delivery of good housing
"They are the anchors, which in so many cases, hold communities together and I feel very privileged to be part of the Glen Oaks team which puts our communities and the
people who live there first."
Alasdair McKee, chief executive of Glen Oaks, added: "Kirsty has had a very successful career progression at Glen Oaks and we are delighted she has been appointed Housing Services Director.
"Kirsty can count on the support of all her colleagues – on the staff and on our Board - as she fulfils her new role."