Lar Housing Trust to convert disused flats in Edinburgh into specialist housing
Lar Housing Trust is refurbishing a disused block of flats in Edinburgh into specialist accommodation for people with Learning Disabilities and Autism.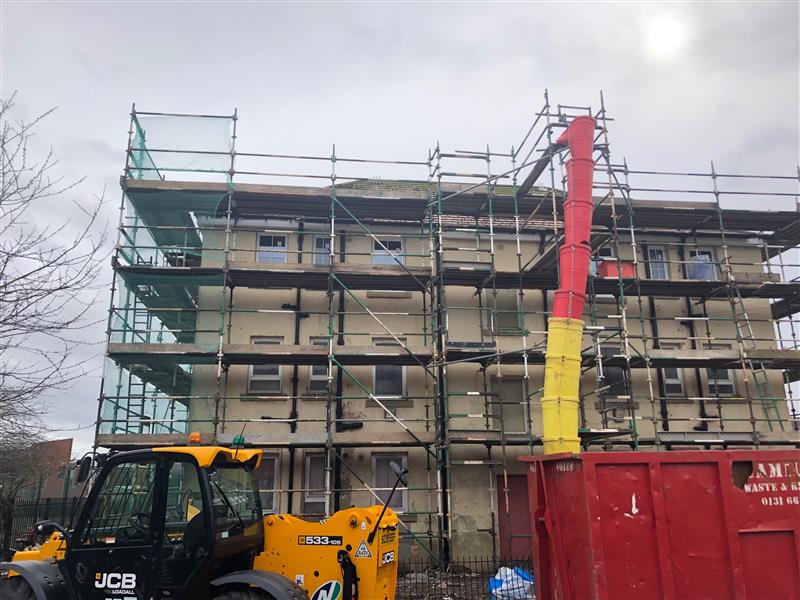 The housing charity is giving the block, in the city's Niddrie area, a complete overhaul after lying empty and boarded up for the last couple of years. This is Lar's first project that is totally dedicated to those with specialist housing needs.
Tenants will be selected by the Edinburgh Health and Social Care Partnership and the small development of six two-bed flats provides its first mid-market rental homes.
Ann Leslie, Lar chief executive, said: "We have really taken this back to a shell and are in the process of putting in new wiring, new plumbing, new windows and new utilities. It is a major project and we are working very closely with the Edinburgh Health and Social Care Partnership to make sure it will be suitable for their tenants. The work also includes new kitchens and bathrooms.
"There is also a considerable amount of work required externally including re-harling, removing chimneys, significant landscaping and some further work on the roof. The flats will also have higher impact spec internally with upgraded and thicker plasterboard, extra fire doors and fittings that will help residents live safely."
The project has been welcomed by the Partnership.
Spokesman Robert Smith added: "Having your own home is a key aspiration for everyone. In the past a lack of suitably robust housing has led to people living in inappropriate placements away from their local communities or living in hospital. This project will enable the tenants to build a better life, closer to family and friends, from the security of their own home."
Work on the flats, which is being carried out by Kay Construction, is expected to finish by the end of June.