LAR Housing Trust appoints apprentice Lewis Yule as property manager
LAR Housing Trust is hailing modern apprentices a success after appointing its first apprentice, Lewis Yule, to the role of property manager.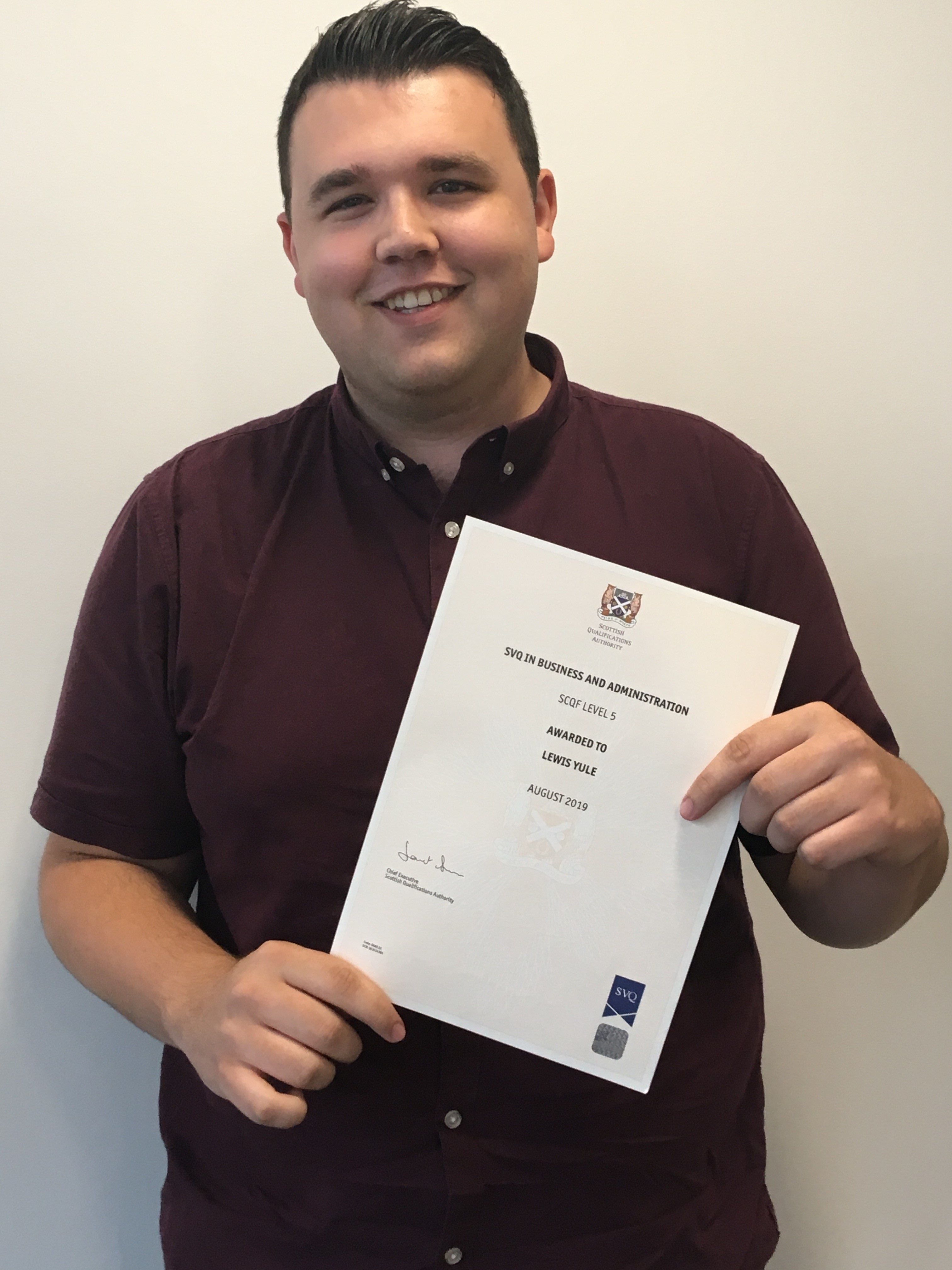 Lewis, 23, from Kirkcaldy, joined the housing charity in April 2018 and worked across various departments, learning about Scotland's growing mid-market rental sector.
He has now been appointed to the role of property manager after successfully completing his business and administration apprenticeship.
Lewis said: "I was offered a tremendous variety of work spending time with our property managers, the development team and the administration team who keep the business running smoothly. I learned what it takes to run a successful organisation and the importance of looking after our tenants. I also had the opportunity of working in both our headquarters in Dunfermline and our Aberdeen office."
Ann Leslie, LAR Chief Executive, said: "I'm delighted to welcome Lewis to the team in his new role. A Modern Apprenticeship is mutually beneficial for both the organisation and the staff member so we were keen to support this important initiative. This is also another way in which we can contribute to stimulating the local economy while specifically helping young people develop their talents and meet their career aspirations."
Foundation, modern and graduate apprenticeships are administered by Skills Development Scotland (SDS), on behalf of the Scottish Government. The aim is to create a skilled workforce for the future by offering work-based learning and addressing potential skills gaps across business sectors.
An SDS spokesperson said: "It is great to see Lewis complete his apprenticeship and for his commitment and contribution to be recognised by his employer. LAR's has shown how its investment not only benefits individuals but also the local community."