Linstone Housing appoints Consilium Contracting Services as new repairs contractor
Tenants of Linstone Housing are set to benefit from a new repairs contract with Renfrewshire business Consilium Contracting Services.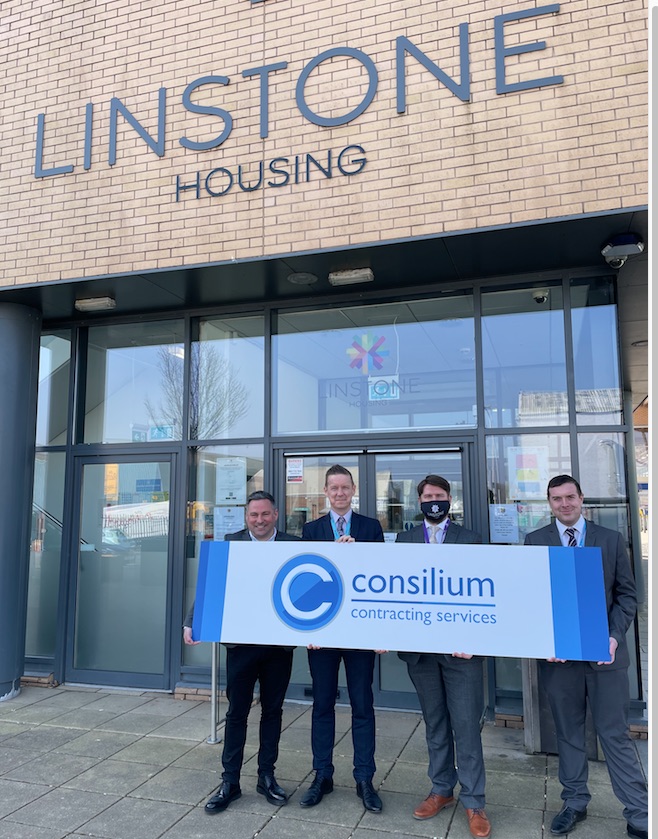 Linstone Housing has appointed locally-based Consilium Contracting Services on a two-year contract, with the potential to be extended for up to five years.
Starting on April 1, Consilium will handle the day-to-day repairs which arise in tenants' homes. Linstone owns over 1550 properties within Renfrewshire. The firm will also deal with void properties
Announcing the appointment, Frank Boyle, Linstone's director of assets and property services said the new contract will provide improvements on its existing repairs services and help deliver on tenants' understandably-high expectations.
He said: "An outstanding repairs service figures highly in the things that matter most to our tenants, getting repairs right first time and carried out quickly. Therefore, we are delighted to have appointed Consilium, who share our vision to develop a partnership that works towards delivering excellence in all that we do.
"Having a locally based, quality repairs service which is second to none and delivers value for money for Linstone is our expectation of this contract."
Consilium is a fast-growing business based in Linwood with offices in Fife, Berwickshire and Inverclyde. It provides a wide range of maintenance and construction services to a variety of clients.
Consilium managing director Paul McGrath, who is from Renfrewshire, added: "We are delighted to be have been appointed by Linstone Housing and look forward to a partnership that really delivers for tenants. Consilium is well aware of the outstanding reputation Linstone has as a local housing provider and the importance to tenants of a first-rate repairs service.
"Like Linstone, we are proud of our Renfrewshire roots and know only too well what a significant contribution housing associations like Linstone make - not just in terms of good housing - but by supporting communities where tenants live."